Self made router table
I was not satisfied with my router table and so I decided to make one of my own.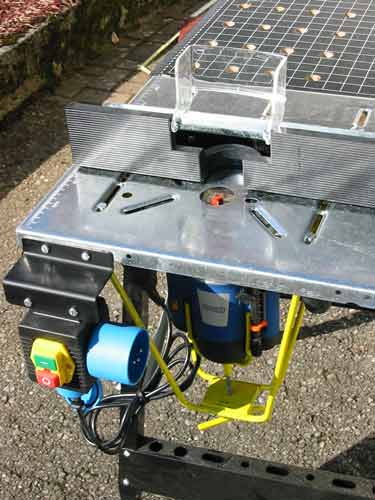 This was the old table in which various matters were not cleanly resolved:

- Surface is not even
- Too large opening in the angle
- Angle could not be positioned and fixed properly
- Generally speaking, the whole thing wasn't robust enough to do a good job

Therefore I decided to build a better tool of my own …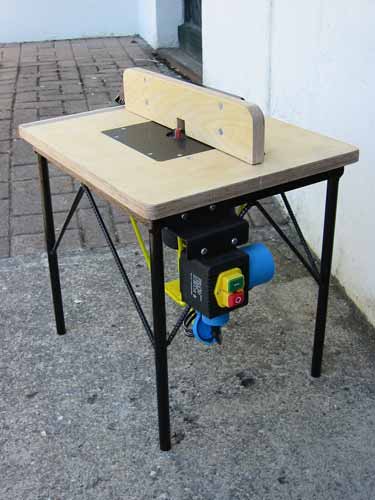 This is how the table will look like!
The only part I was able to reuse was this one for the adjustment of the high. This is also a self made part.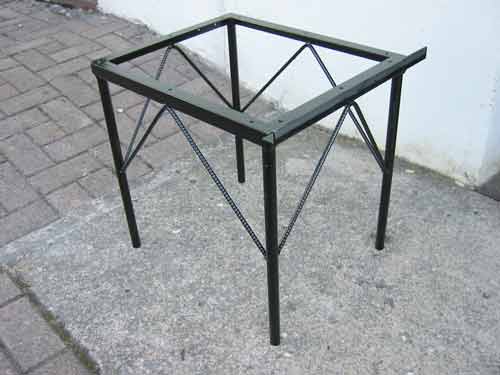 First I had to weld a basic frame.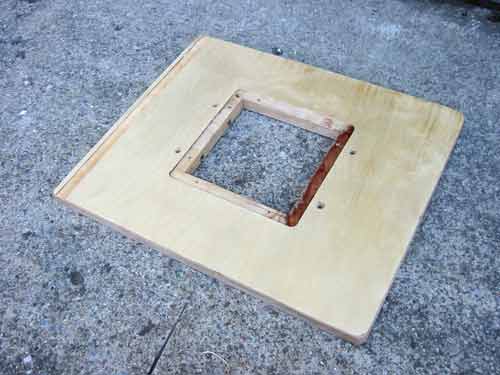 Then I cutted the work top, this is the top view.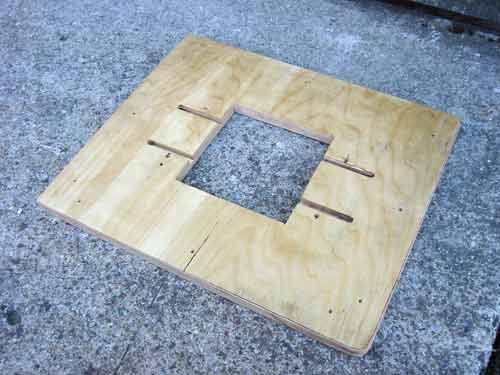 On the back I've milled grooves to fix the router.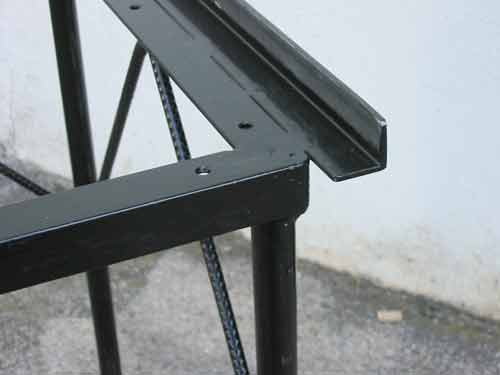 This angle I've directly welded to the frame.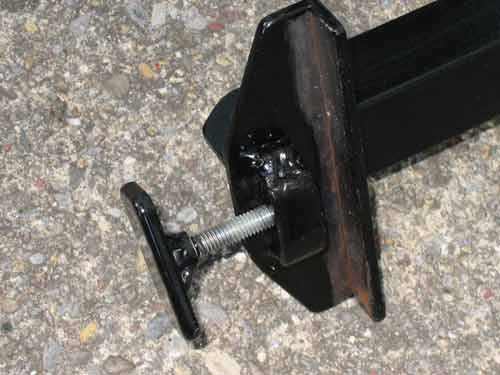 Here is the angle in the view from below. As you can see, the angle is fixed by the help of a screw.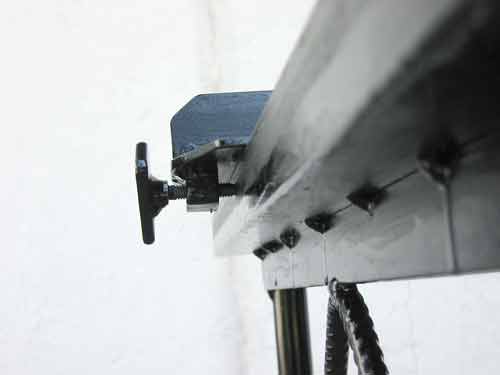 This view shows it in the assembled condition.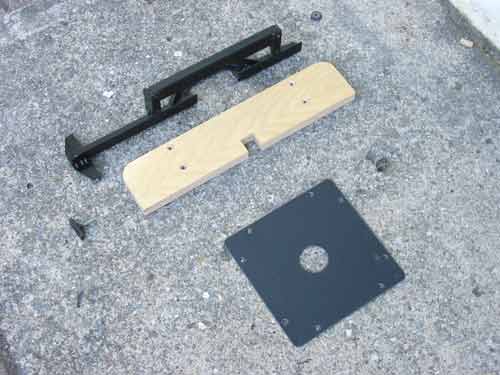 These are the necessary components for the angle, and the 2 mm plate which is embedded in the wood later.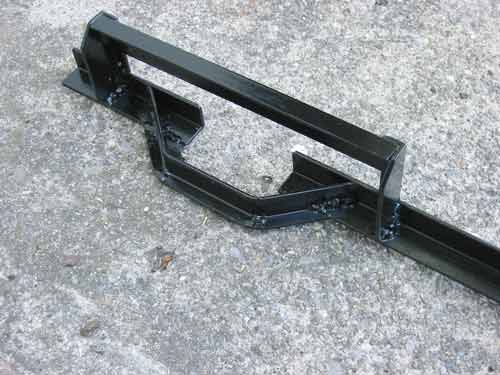 This is the angle from another view.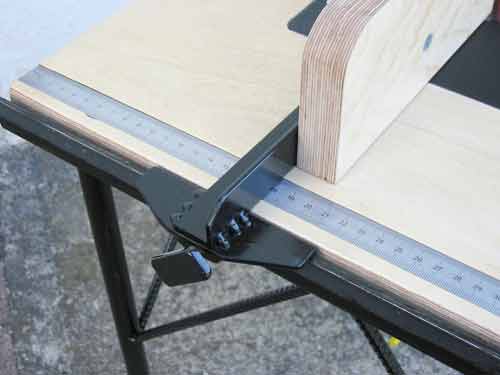 The metal ruler is embedded in the wood.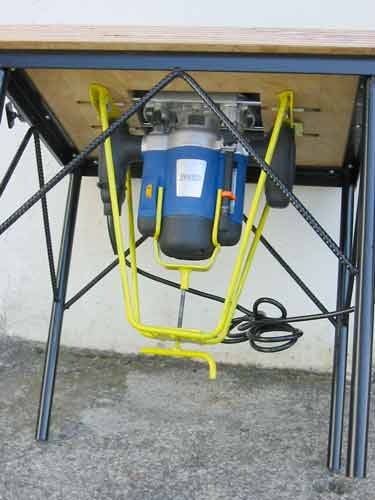 This is the view from below with mounted router.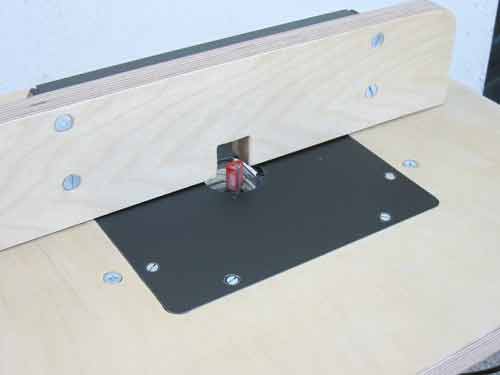 Everything is ready to work now. The wood panel of the angle is fixed with 4 screws, so I can change it for special demands.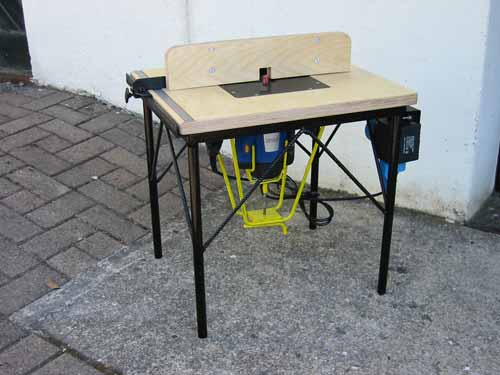 The tool is finished and I can continue with the work on my wooden parts.
---
      Copyright ©  2001-2019 Markus Maurer - all rights reserved  
 |  Last modified: 23.12.2018  | 
Print Page