Ford Model A Pickup (1929) - Car Restoration Project

My name is Markus Maurer and I'm living in Switzerland. On this site you can find my actual project, the restoration of a Ford Model A pickup built in 1929.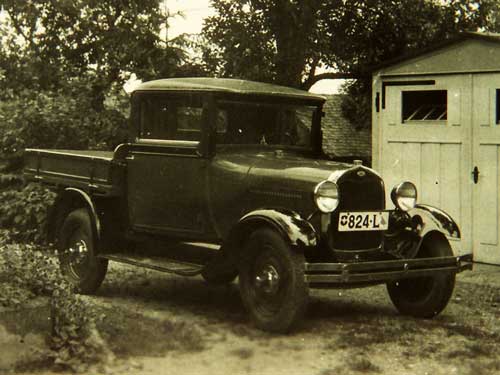 This is an old picture from June 1930. 70 years are a long time and the car doesn't look as nice as it was at that time. Therefore I'm working on a complete frame off restoration. Not one screw will stay on its place. A first run just with engine and frame was in April 2006 and since August 2015 I'm allowed to drive it on the street. The project will continue, since there are still some open tasks on my Model A.
Under Restoration you will find my monthly notes about the state of the restoration process. News will be added at the beginning of every month.


For people with a language other than English or German, please use the Translate menu on top of the site.


---
      Copyright ©  2001-2019 Markus Maurer - all rights reserved  
 |  Last modified: 23.12.2018  | 
Print Page