Ford Model A - Custom built Engine Stand
This is the description of my custom built engine stand which I am using for my restoration. Sunny has asked me lately to provide him some plans and therefore I have made this page now. Normally my blueprints are just sketches, not readable by other people and I have to make proper ones when the tool is finished. The engine stand is not just an engine stand but also a stand for other things, just have a look below.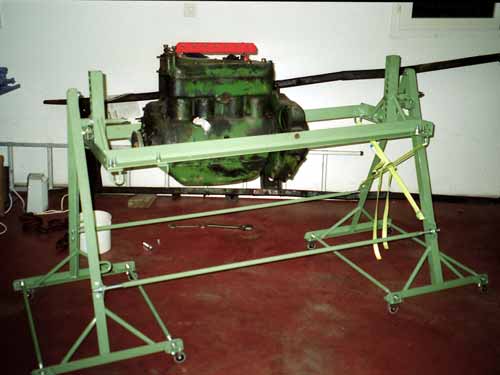 This is how I'm using it with a Model A engine mounted into the frame.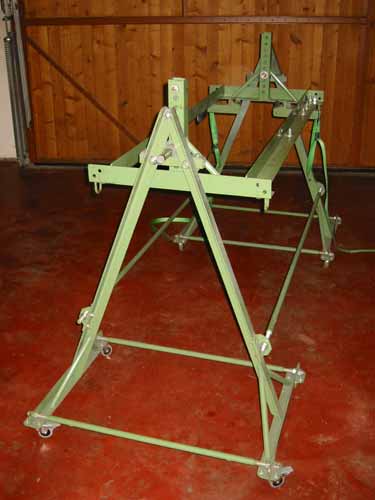 The whole stand is welded but is also hold together by screws.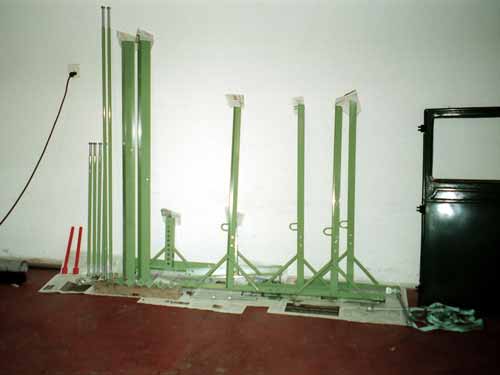 These are all the welded parts.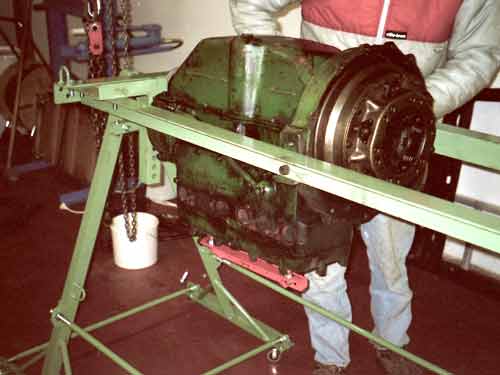 The engine can be rotated 360 degree by one person and can be locked in any position by the help of two tension bands.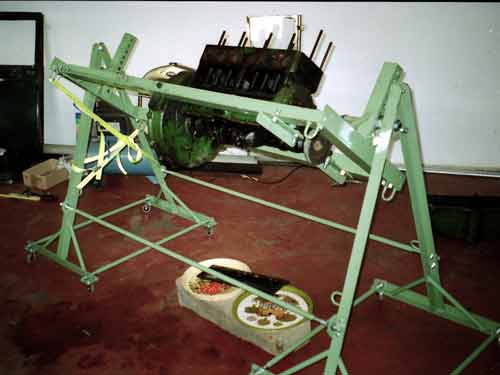 The engine is partly disassembled.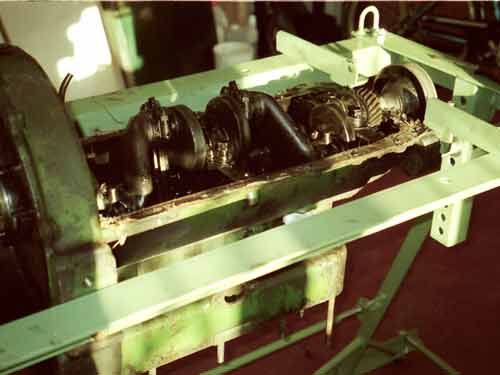 Easy work on the crankshaft.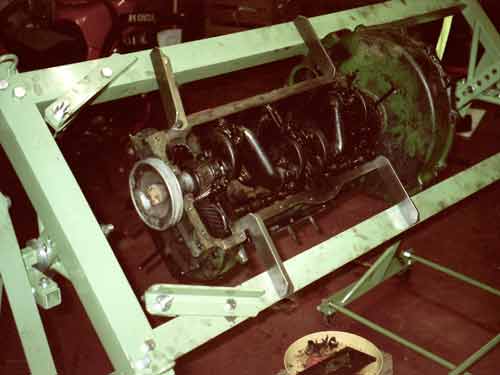 The engine block can be mounted with 4 angle profiles.
But you can use this engine stand also for the work on your Model A frame for jobs like cleaning, sandblasting and paining. For this you can remove the frame for the engine and use two special adapters for the frame.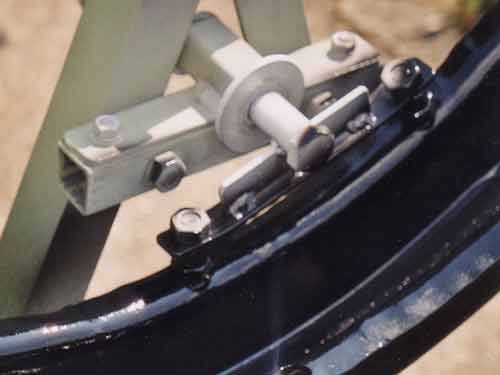 This is the one for the rear side.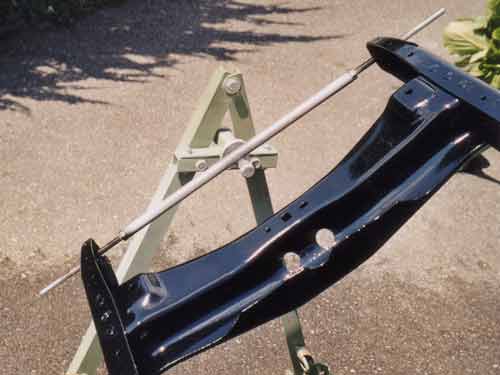 And this is how I make the connection on the front side of the frame.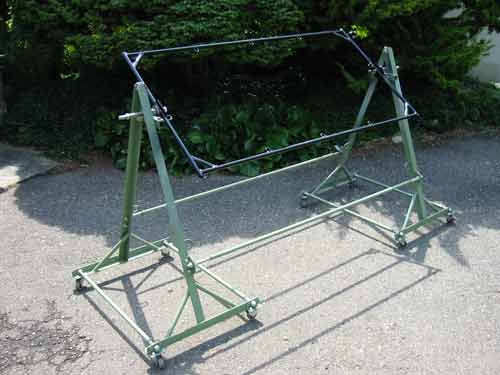 Here you can see how this engine stand can be used for painting jobs. You see the special frame where you can mount parts which have to be painted. The advantage is that you can turn over it during your painting job.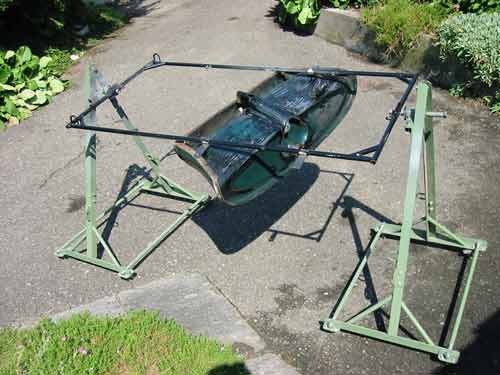 Finally as you can see, it can be used also for a tank sealer job where you have to rotate the tank several times until all chemical liquids have reached every corner inside the tank.
For all of you who want to build my engine stand or just want to know the size of it, just click onto the following 7 links or onto the pictures below. All the sizes are in mm.
Detail plan No 1
Detail plan No 2
Detail plan No 3
Detail plan No 4
Detail plan No 5
Detail plan No 6
Detail plan No 7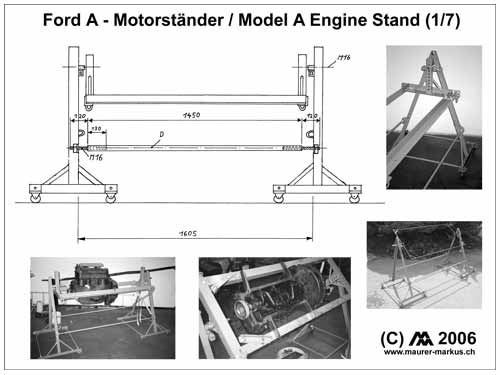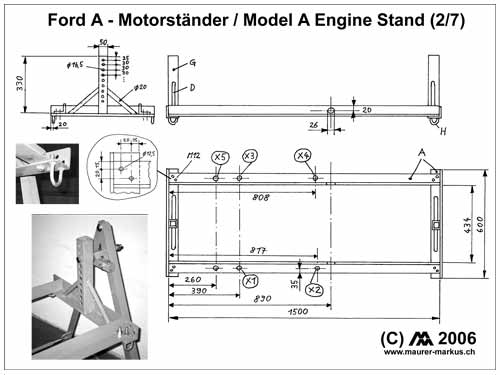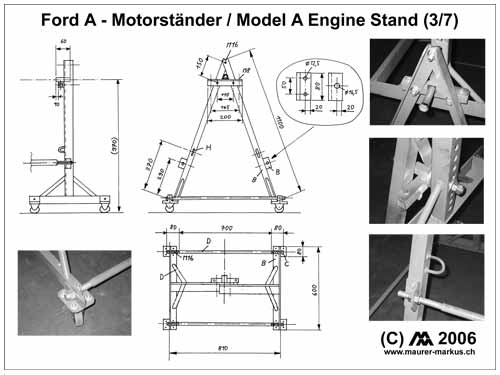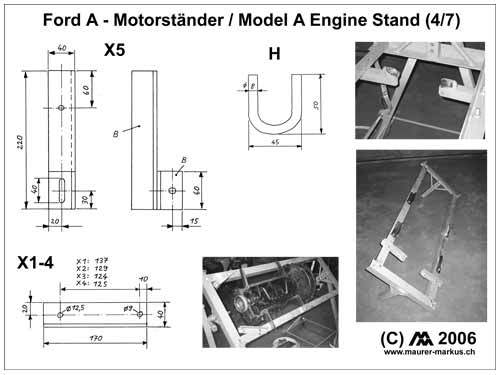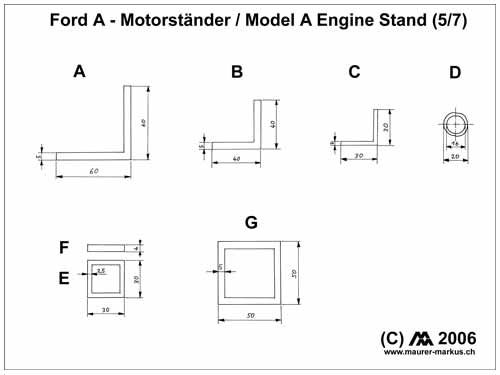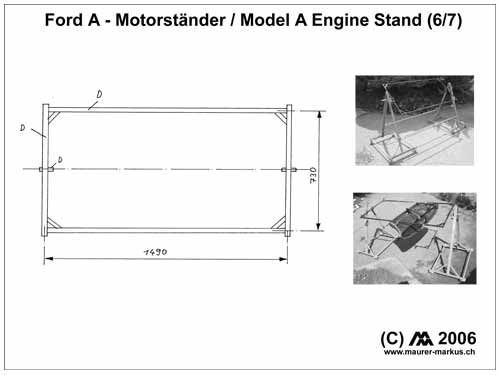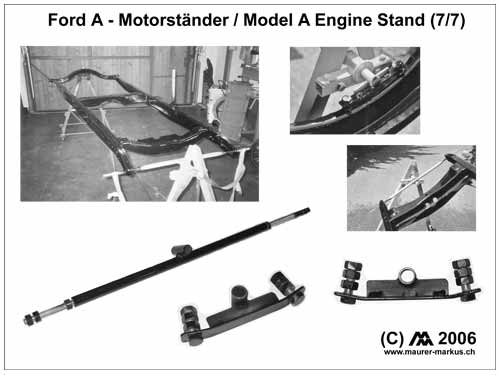 ---
      Copyright ©  2001-2019 Markus Maurer - all rights reserved  
 |  Last modified: 23.12.2018  | 
Print Page