Polishing Plastic
Here I will show you how I am polishing parts which are made from plastic.
This wheel is not in a good shape and it is very dull.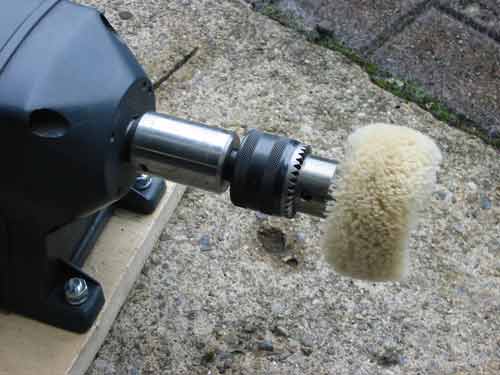 I'm using such kind of buff wheel.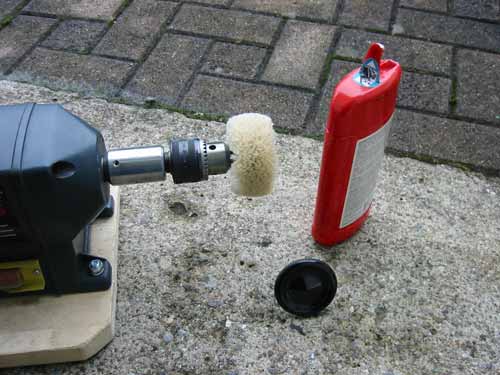 First I have removed some dirt on the surface with polishing paper. The surface was more dull after but this is no problem. Then I have used some polishing wax you do normally use for your car. Just cover the hole surface and then polish the wheel.
This is the bright result, it looks like new now.
---
      Copyright ©  2001-2019 Markus Maurer - all rights reserved  
 |  Last modified: 23.12.2018  | 
Print Page