I guess the Henrob 2000 is well known in the US, better than in Europe especially Switzerland and Germany. In Europe it is sold as Dillon Mk III but it is the same product. I'm using it for welding cast iron, stainless steel and also for aluminum. It can also be used for cutting steel like a plasma cutter.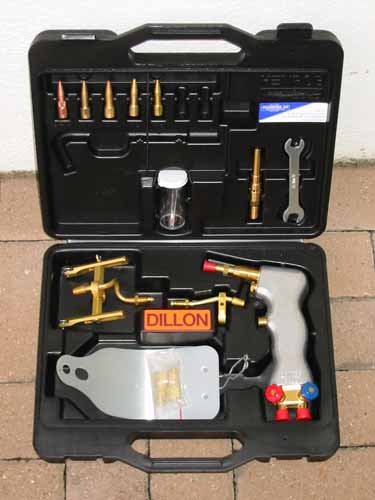 This is the complete welding set and it is operated with a acetylene and oxygen. The special on this gun is that the oxygen pressure is very little like 0.3 bar. If you have a look at the oxygen pressure scale, you see that this is a very low pressure and hardly to set up. To solve this problem you have a special nozzle to set up the gauge.

The complete set is not cheap. It costs about CHF 800.- (shipping and customs included) but it is much cheaper than a TIG welder.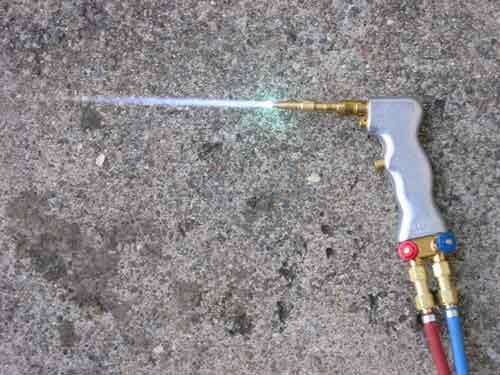 So far I have tried it with aluminum, cast iron and stainless steel. The results especially with cast iron are perfect.
This is the link to the manufacturer www.CobraTorches.com.

For people in Europe, you can order the tool in Sweden at SCANDRIA AB.

For those who want to see the Henrob 2000 in action, I suggest to visit the site of www.cut-like-plasma.com where you will find some short movies with the Henrob.
      Copyright ©  2001-2019 Markus Maurer - all rights reserved  
 |  Last modified: 23.12.2018  | 
Print Page