Mixing small amounts of 2k colors
If you have to do some spot repairs with 2k colors, it is not easy to get the correct mixing ratio e.g. 4:1. I will describe how I do this in my case.
Such small plastic cups you will find as a protection cup e.g. of hair sprays.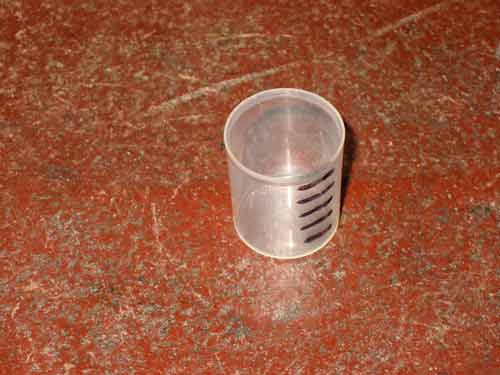 Make 5 marking points outside the cup with identical distance between each point. Now fill the color until it reaches the 4th mark and then add the hardener until it reaches the 5th mark and you will get an exact mixing ratio of 4:1.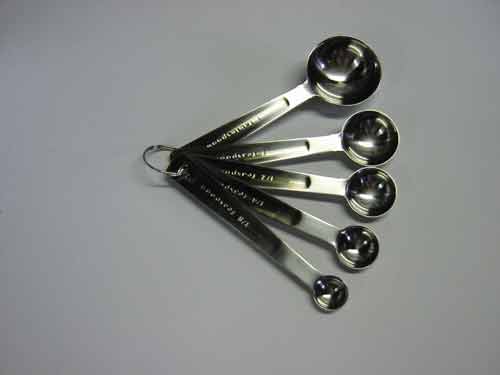 Alternatively I do use such type of measuring spoons. They are normally used for cooking.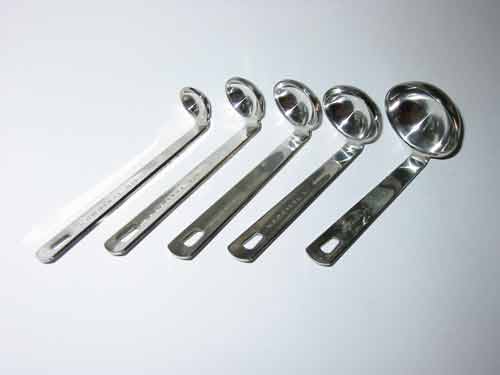 Just bend the front 90 degrees and you have a perfect set of measuring spoons. 4 spoons of color and one hardener gives you also the mixing ratio you need.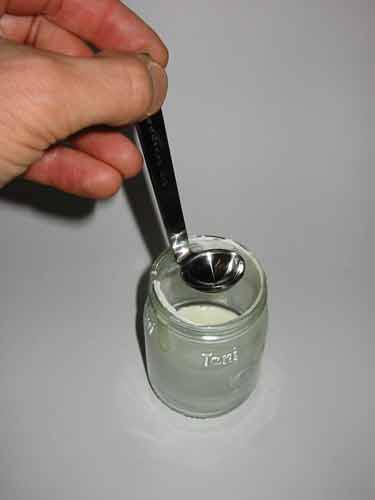 Here you see the measuring spoon in action.
---
      Copyright ©  2001-2019 Markus Maurer - all rights reserved  
 |  Last modified: 23.12.2018  | 
Print Page