Broken nails, screws and how to pull them out
My wooden cabin has some nails and screws which are broken when I tried to remove it. Here I show you how I remove them normally.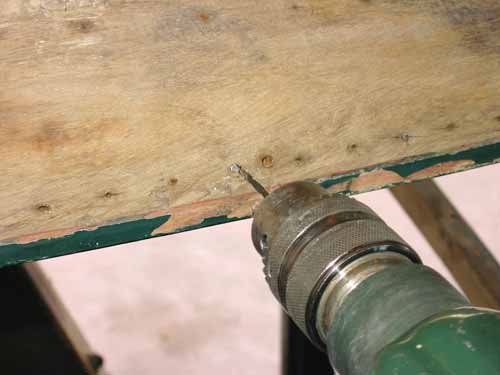 First you drill right next to the nail a hole around the 0.5 - 1 mm larger than the nail diameter.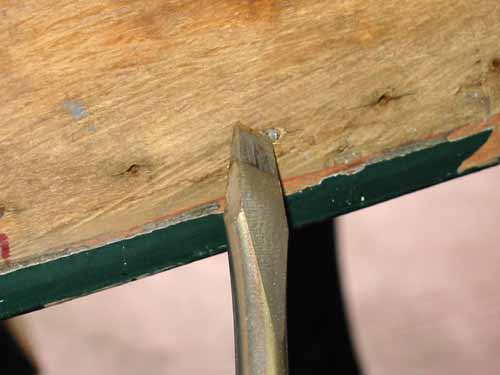 As a second step, press the nail with a screwdriver or even better with an old needle rice towards the newly drilled hole.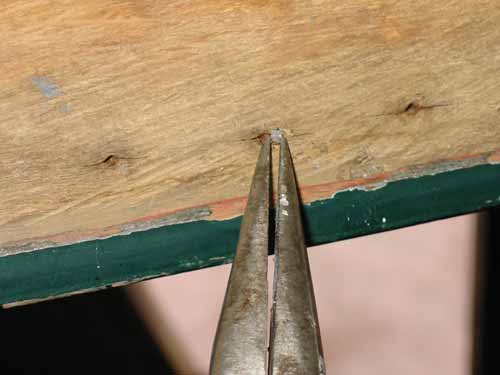 After some back and forth, the nail can be removed with a sharp pair of pliers. The remaining hole can then be closed with glue and a small piece of wood.
---
      Copyright ©  2001-2019 Markus Maurer - all rights reserved  
 |  Last modified: 23.12.2018  | 
Print Page