Rust protection with POR 15
Normally I remove any rust with sandblasting but sometimes there are situations where it is not possible to reach every corner and here I have used POR 15 to protect the part from further rust.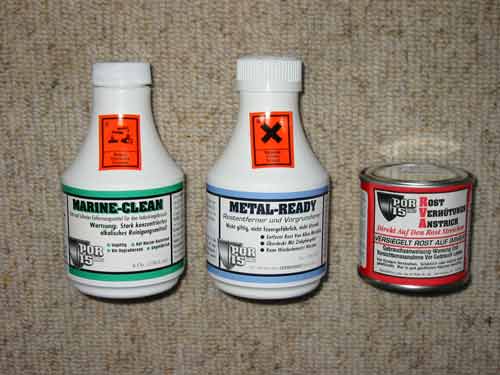 I have used a starter kit containing 'Marine Clean' to degrease the surface, 'Metal-Ready' to increase the adhesion and on the right you see the rust protection paint, POR 15.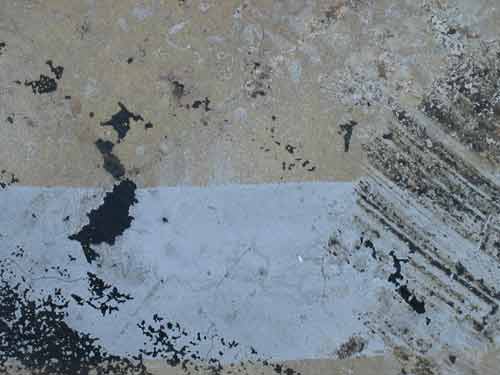 After degreasing the surface with 'Marine Clean' I used 'Metal Ready'. In the lower part of the picture you can see how the surface looks like after treating with 'Metal Ready'. Surface rust will be eliminated and the metal is covered with a zinc phosphate coating.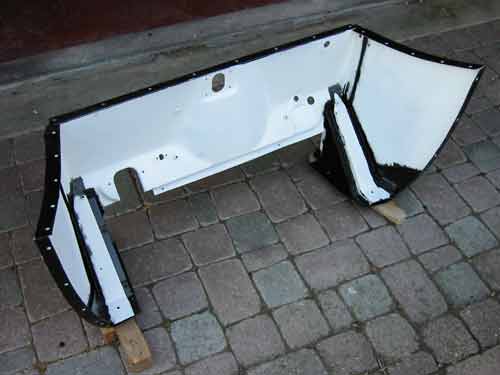 POR 15 is a very thin fluid and it can easy reach every corner.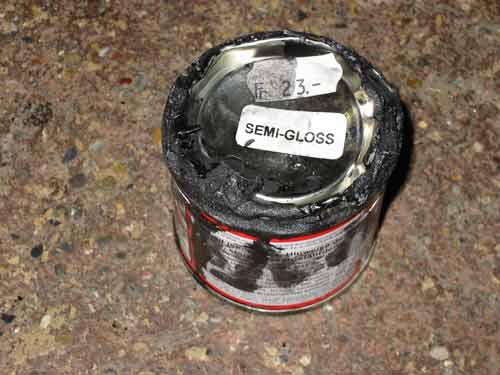 Here you can see an unplanned test case. I had some difficulties to open the can and because it was damaged a little bit I have wrapped some sticky tape around. Nevertheless, some paint came out which you can see on the thick rim.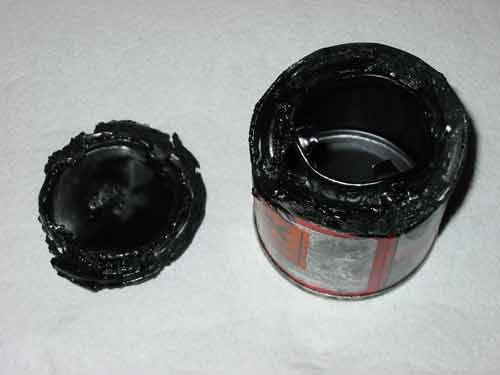 This paint was approximately 2-3 mm thick and there was nearly no chance to open the can. The can did not survive my opening procedure but now I know how good the paint can stick on a surface.
---
      Copyright ©  2001-2019 Markus Maurer - all rights reserved  
 |  Last modified: 23.12.2018  | 
Print Page