Ford Model A Pickup Restoration August 2011
I've used a little bit more polish equipment than originally planned, so I have ordered some more.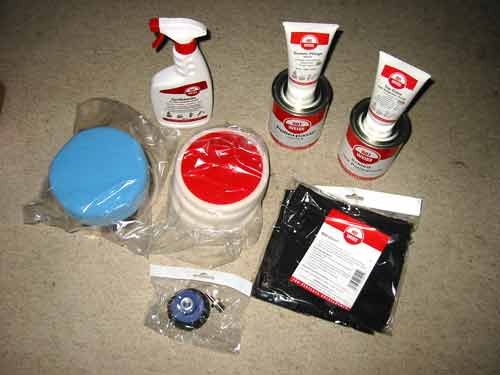 This should be enough for the rest of the car.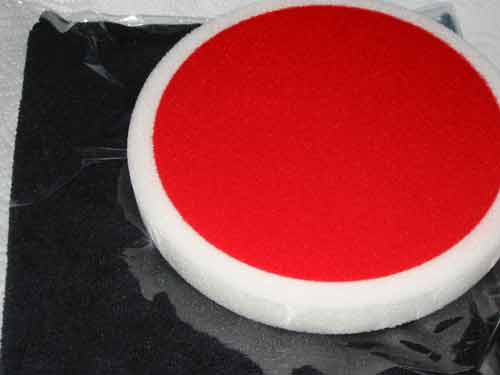 I'm using these pads, where the mounting part of the pads is less in diameter than the pad itself. The risk to damage the surface in hard to reach areas is much less than with other types of pads.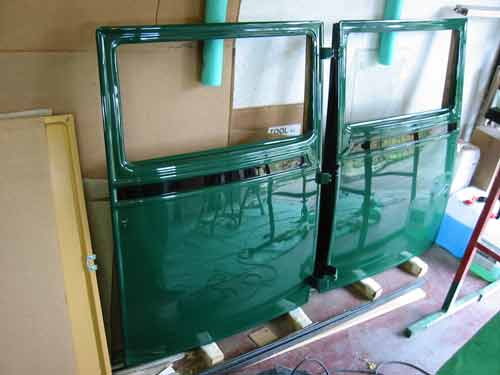 My second door is also polished.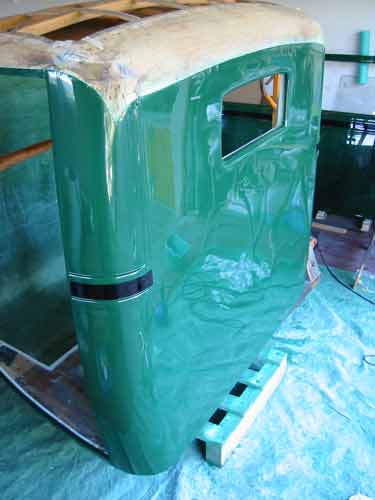 The whole cabin with the back side included is finished. At the end you will only see 1/3rd of the rear side, the rest will be covered.
The last month I was talking about orange peel and I don't mean a badly paint job, but just what you see all day long on fabric new cars. Here you see a fluorescent light reflected in a silver paint. some cars are better, others are much worse than on this picture.
Here is another picture. It is difficult to capture it with a photo but you see what I mean.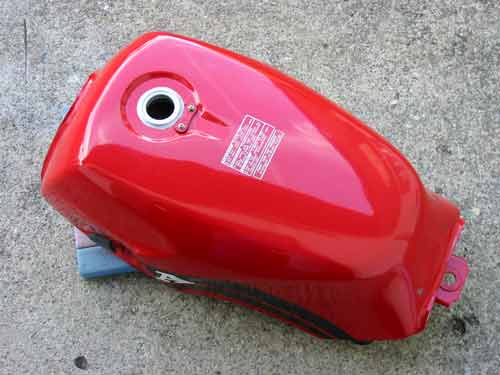 Now my second task this month, was my motorcycle. My old Honda had minor stomach problems because it became rust in its tank and I could not wait to fix this problem.

On the Tips & Tricks page some time ago I wrote about the product 'Tank Cure' which is also a very good product. This time I wanted to try out the 'POR 15' tank sealer. The result is perfect too and If you want to read more, please visit the 'Tips & Tricks' site: *** Site is not available yet but will come soon …..'
---
      Copyright ©  2001-2019 Markus Maurer - all rights reserved  
 |  Last modified: 23.12.2018  | 
Print Page