Ford Model A Pickup Restoration November 2011
This month I've started working on my doors.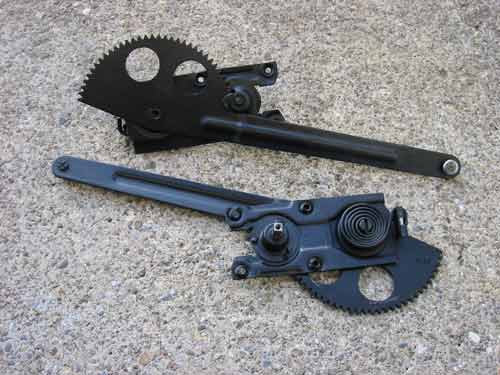 The mechanism for opening the side window is cleaned, everything is running and treated against rust.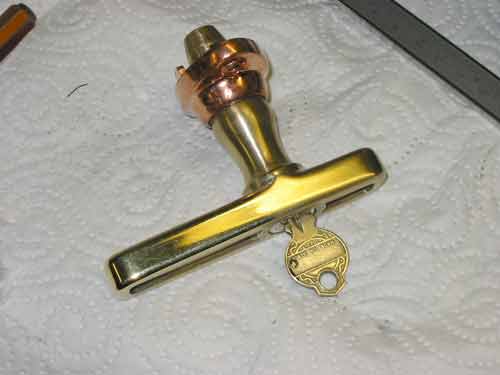 The closing bolt on my newly-built door handles is working fine. What is still missing is the replacement of a broken spring in the lock cylinder.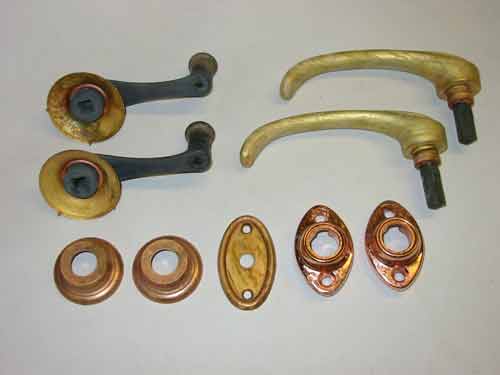 These are all parts from the door and the old chrome and nickel is already removed.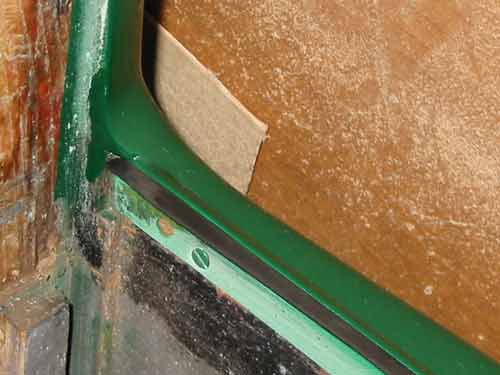 The black rubber gasket for the side window is already on its place. It was not an easy job, since the profile was closed on both sides. I had also to modify the profile with scissors and a Dremel.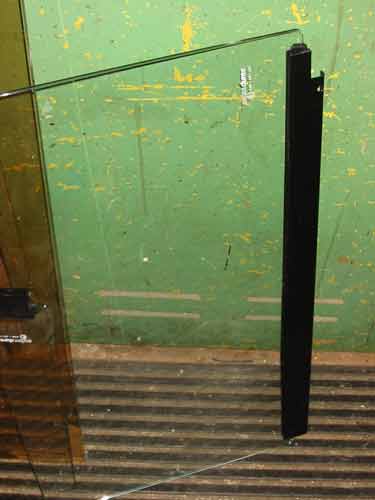 This is a side window glass. Safety glass was already standard on Ford Model A but not on my Swiss built car. The old glass window panes were damaged and scratched anyway, and now everything has a thickness of 5 mm and is made of safety glass.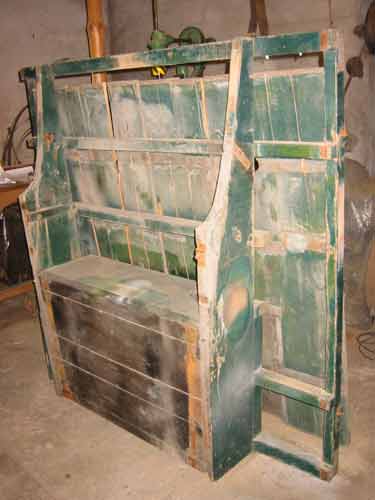 The rear trunk is in a bad shape and I wanted to see what type of wood is needed for the reconstruction. The wood used for is ash and beech.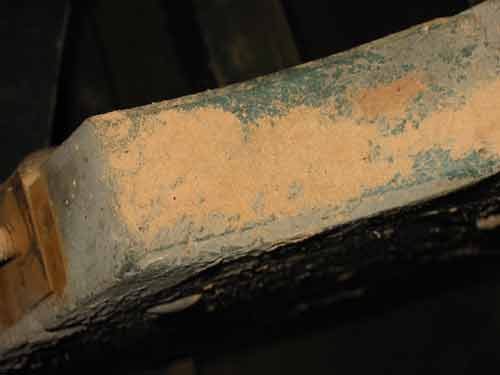 This is no sawdust from sanding, it is the work of wood worms …
---
      Copyright ©  2001-2019 Markus Maurer - all rights reserved  
 |  Last modified: 23.12.2018  | 
Print Page