Ford Model A Pickup Restoration May 2011
The work on my leather seats is very time consuming and I have always make sure that at the end everything still fits.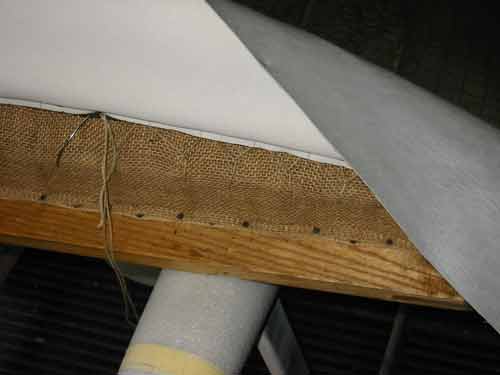 The synthetic leather has more of a visual effect and does not fix the leather. For fixing the leather I have fasten it to the steel frame.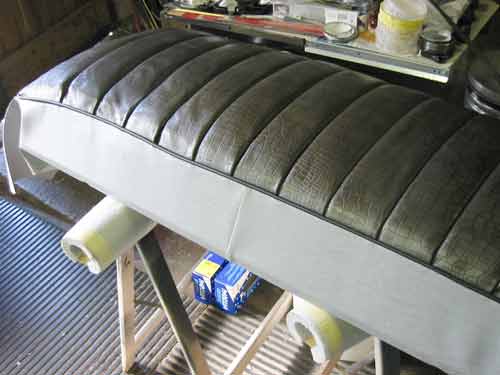 Then the cover can be done with the artificial leather.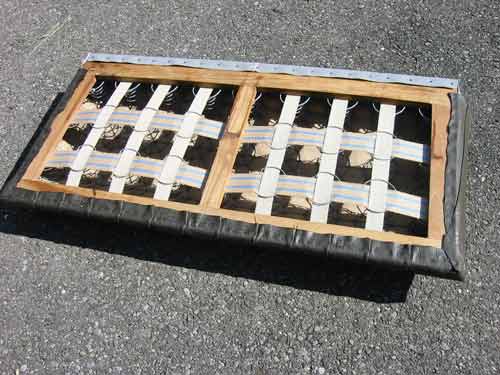 The leather is nailed to the wooden frame and the work with the rest is finished.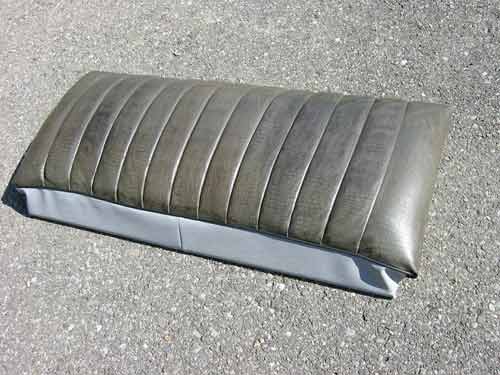 Now the leather is stretched and I can easily fix the remaining cracks and defects with a spatula (Liquid Leather).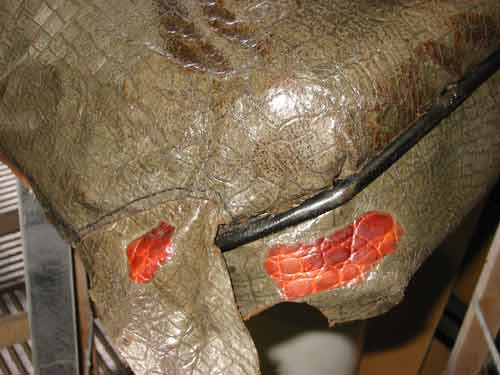 This is the worst wrecked corner of the seat. The holes I've already repaired, the transitions are later smoothed even more beautiful. The brown color is not a problem because I will newly paint the whole leather at the end.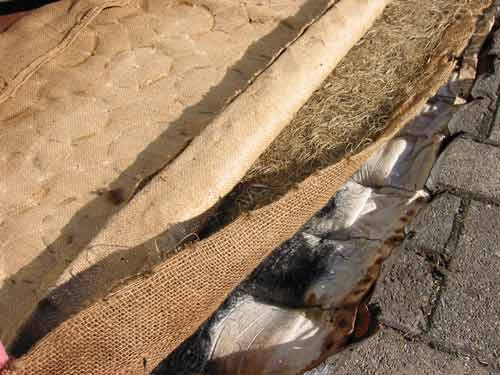 The structure of the seat I have removed as a whole. The assembly part will be more difficult later.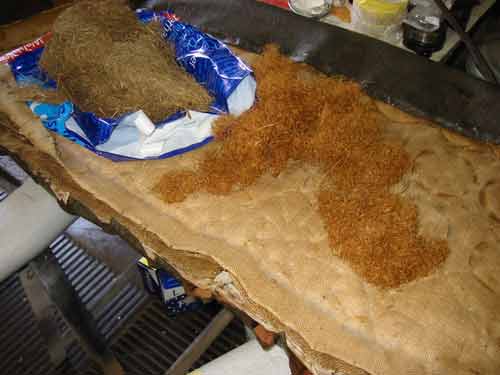 Since I still have left over some coconut fibers and the padding on the driver side can be adjusted somewhat, I have used them to make the seat more comfortable.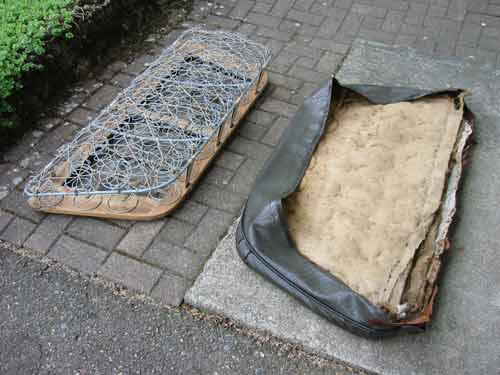 Now I will try if the 2 pieces really fit together.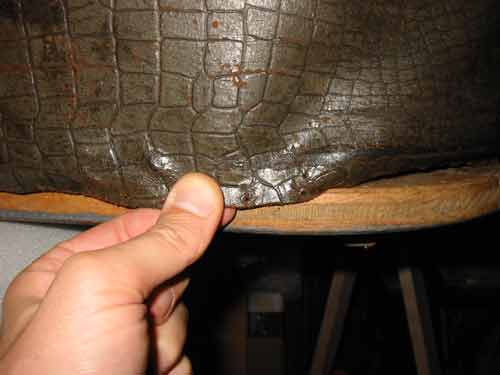 Oooopps … This lack of leather is an inch! With my previously tests done, I always assumed that the leather is fixed at the side, now I have realized that is must be fixed on the bottom!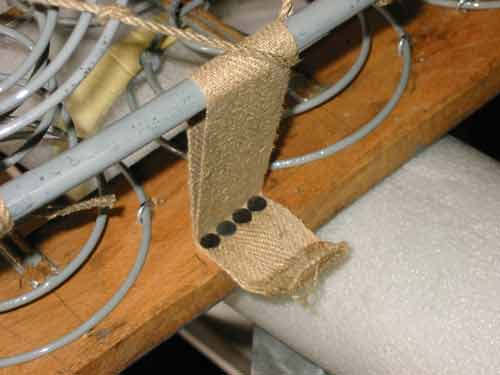 A slightly larger curvature of the seat has probably led to this problem. I have no other choice than to shorten the 4 bands by an inch.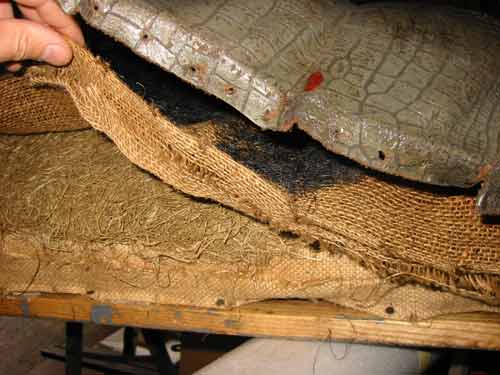 Now it fits and I can also lock the cloth on the right position.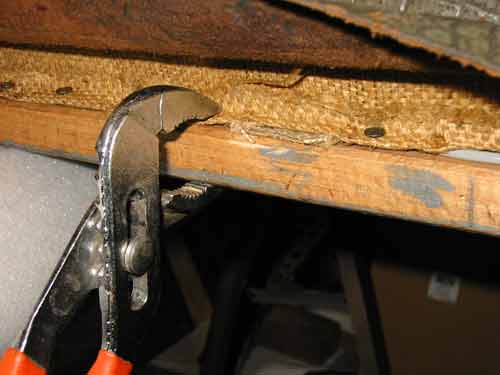 The assembly is not easy - I come with no hammer on the nails. But I could press the nails with pliers into the wood.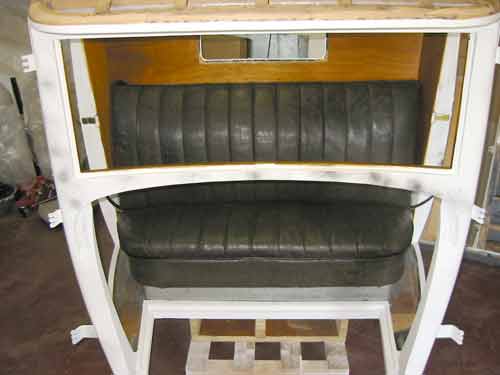 My first attempt to be sure that everything fits - the width is ok …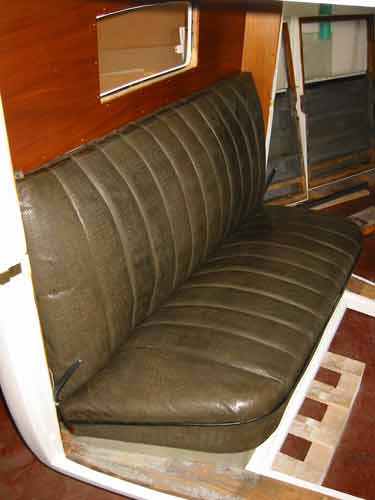 … and the height is also correct.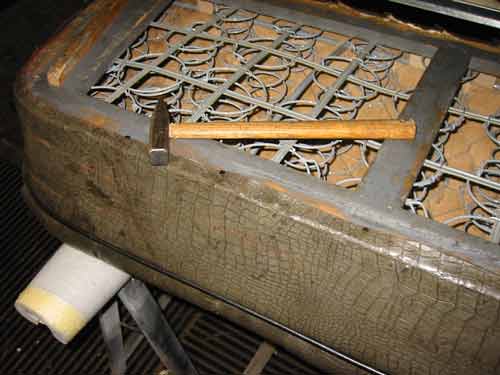 Now I can fix all the missing nails.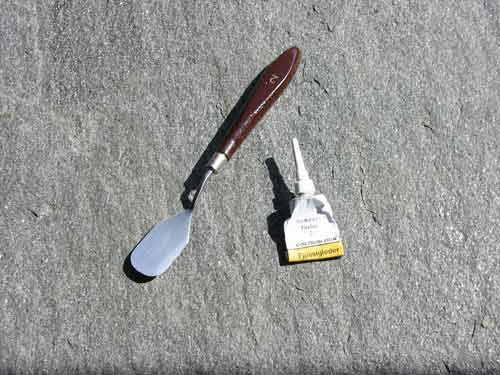 What made me cost another day is filling the cracks with a special liquid leather.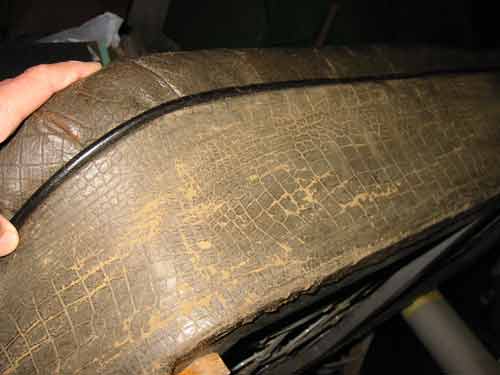 All defective parts are sanded, degreased and treated with a primer.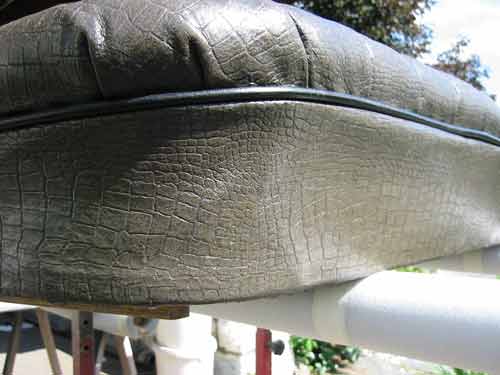 Then I fill the cracks with the liquid leather. It has also the leather color and therefore you can not see the difference very well.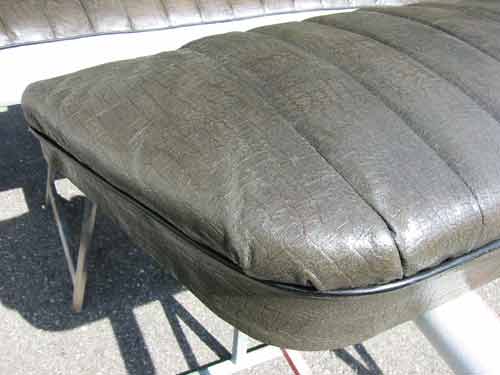 Here on the top of the seat was the most work to do. This side of the bench was exposed to the sun for about 40 years and therefore has suffered somewhat more than the driver's side.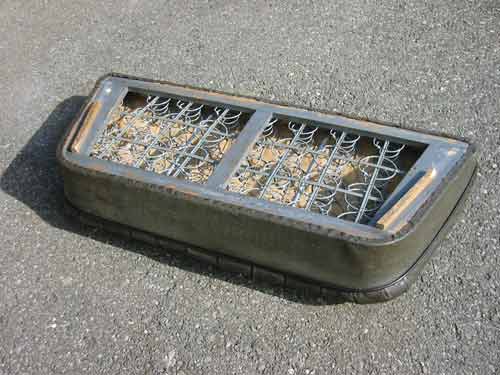 All nails are on its place.
The seat is now ready for the new color.
---
      Copyright ©  2001-2019 Markus Maurer - all rights reserved  
 |  Last modified: 23.12.2018  | 
Print Page