Ford Model A Pickup Restoration March 2011
I'm still working on the leather seats. This month I had to use my talent as a tailor - among my ancestors there was a tailor ;-)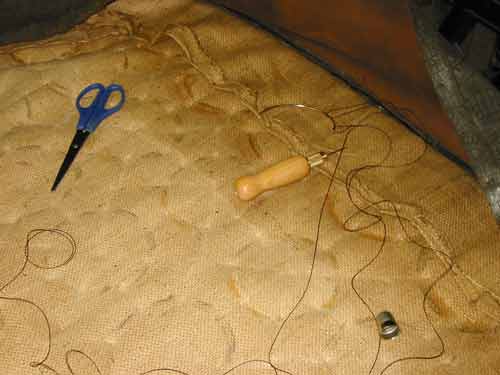 For this job only lightweight tool is needed like needle, thread and scissors.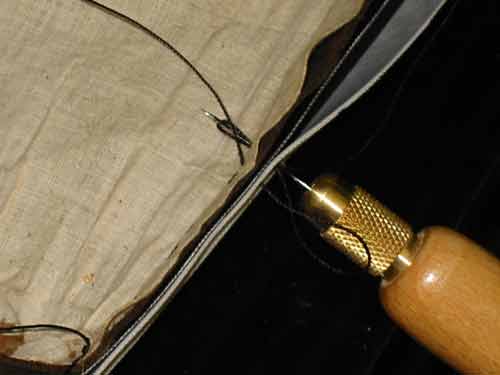 In the lower part of the back seat I had to sew an approximately 15cm wide leather strip. Between the leather and the synthetic one is a new welting inserted. First I wanted to replace the artificial leather by real leather, then I found out why this was not done at the original seat. Artificial leather can be stretched more easily and this is necessary at this part of the seat.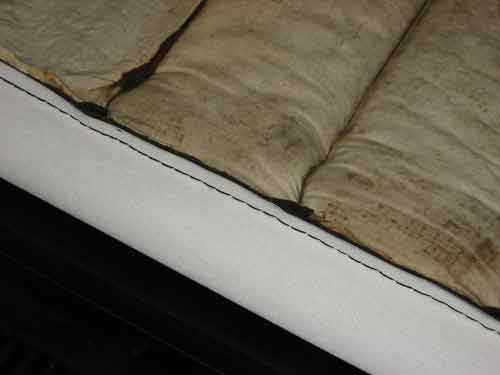 Overall, I have sewed about 2m by hand.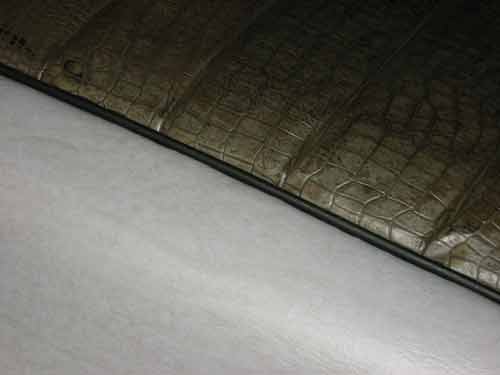 This is the view from outside.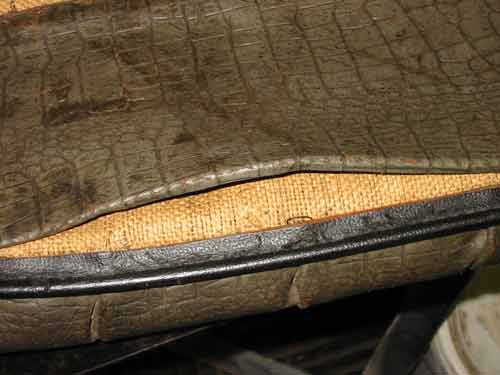 The seams were cracked on various positions.
Access was not always easy. Just once, I've skewered the middle finger - I know there are thimbles which will protect you, but unfortunately the needle has chosen not the finger I've expected …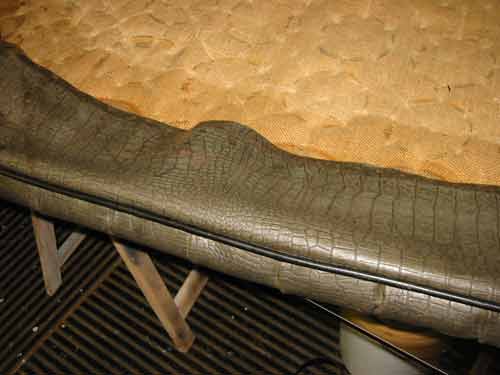 Looks better than before.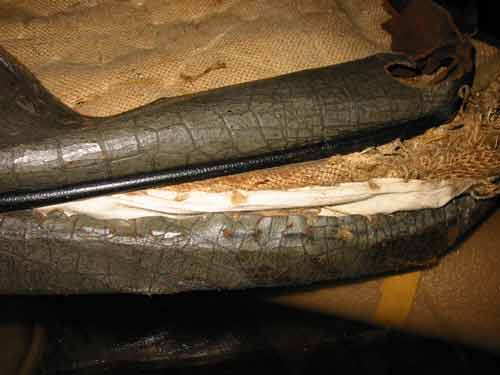 At the corners it was a little bit difficult with sewing.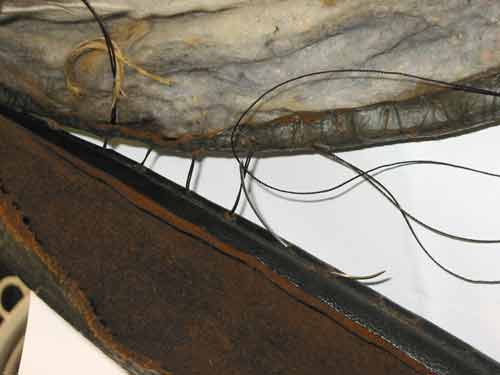 Here is the leather directly sewed with the welting.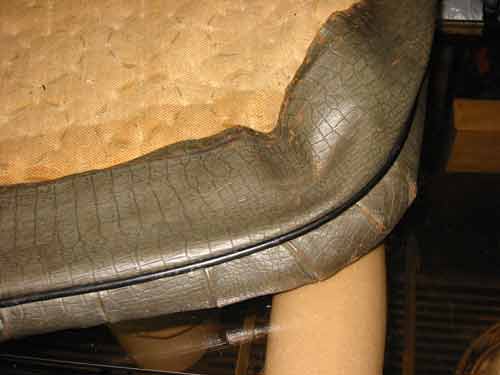 This was the last stitching.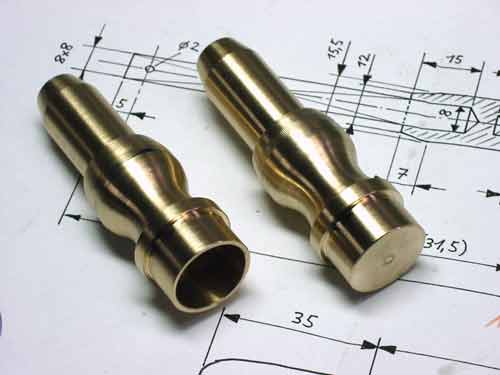 After all the sewing I have made these two parts on my lathe. They are part of my new door handles.
---
      Copyright ©  2001-2019 Markus Maurer - all rights reserved  
 |  Last modified: 23.12.2018  | 
Print Page