Ford Model A Pickup Restoration June 2011
Finally I could finish the leather seat and the result is much better than expected.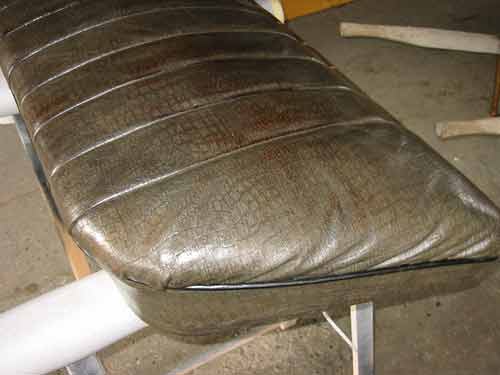 The first thing I did with the leather, I treated it with a liquid called "color neutral" to close all the fine cracks in the leather surface.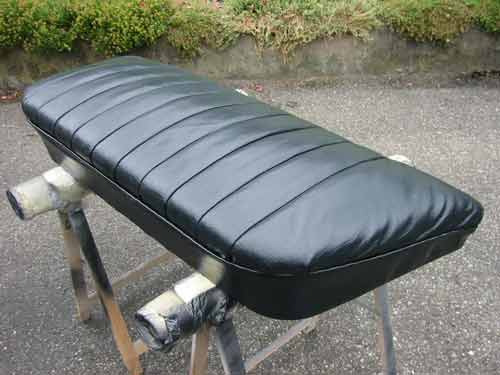 The next steps are degreasing, primer, new leather color, top coat, protector and finally the leather seal. All products I used are from 'Lederzentrum'. The address can be found here: leather support . On the 'Lederzentrum' homepage you can find even more detailed instructions, videos and answers to questions concerning leather (in German only).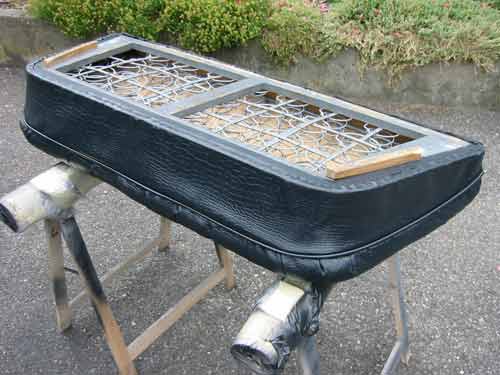 Since the coloring products are for professional use only, no small quantities can be ordered. The 'minimum amount' which I ordered is sufficient for a complete car with front and rear seats and the interior panels of the doors.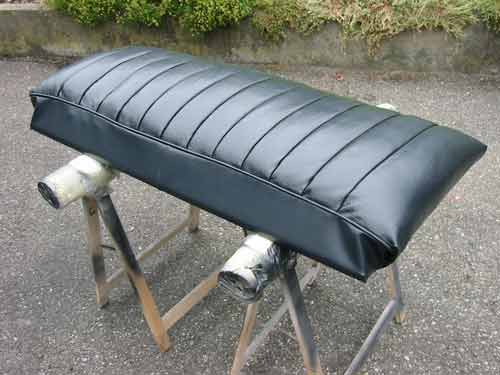 The backrest is also covered with a new coat of paint.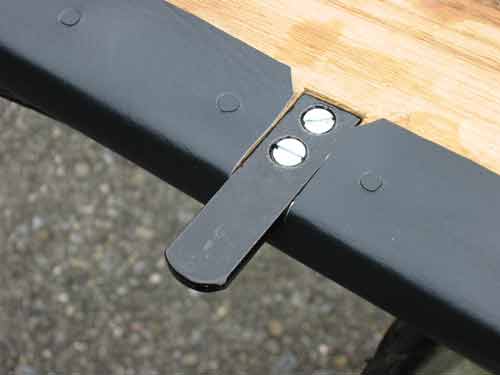 Finally, the mounting brackets are mounted. The rest will be fixed with these brackets to the rear wall of the cabin.
Unfortunately this was a black crocodile :-( and therefore I had to change the color of the leather on anthracite, so it will fit to the leather seat too. Later, I will use it for a new side pocket inside the driver's door.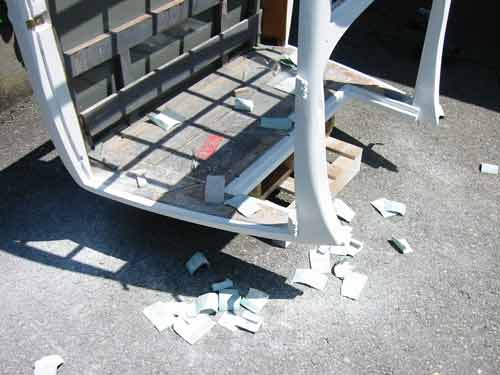 If you see such a picture, I'm sanding again, but this will be the last time.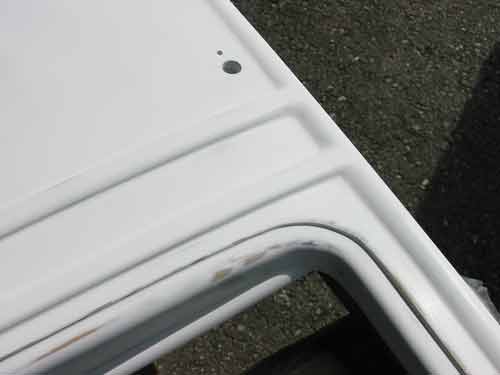 Why must all parts have such crooked shapes …
---
      Copyright ©  2001-2019 Markus Maurer - all rights reserved  
 |  Last modified: 23.12.2018  | 
Print Page