Ford Model A Pickup Restoration September 2011
There are not many things to show from the past month, except that I'm still grinding the paint …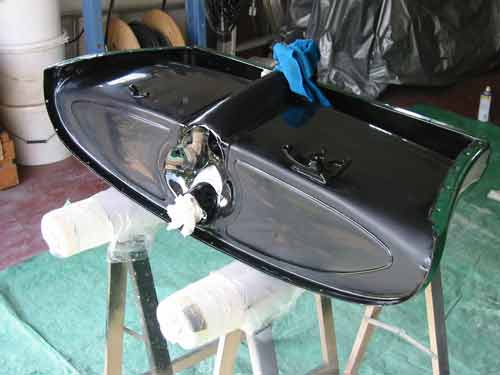 Here is the bottom of the gas tank.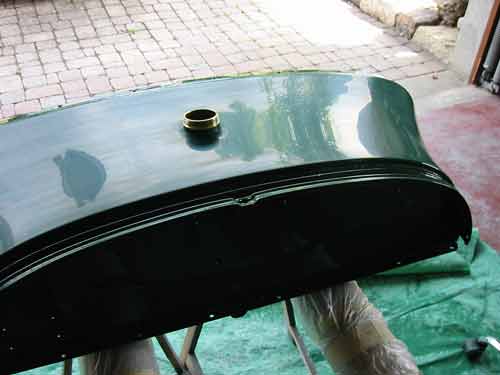 Although it is not polished yet, you already see a shiny surface.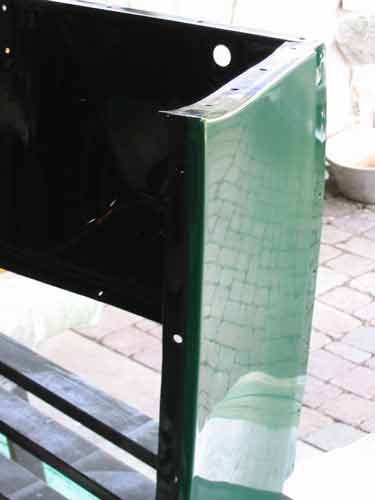 Also the bricks are reflected at the surface.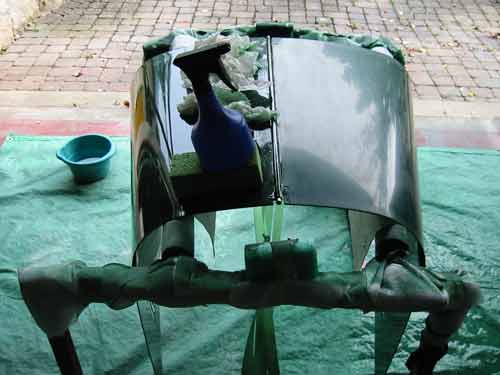 Now it's on the hoods turn.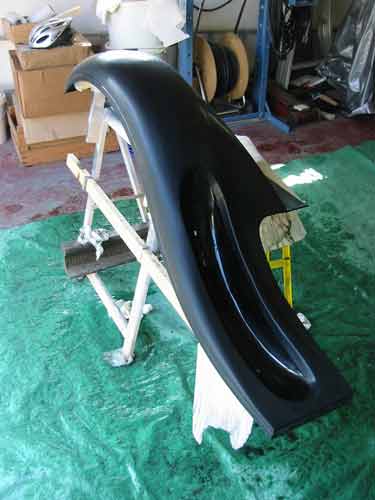 Finally here is the left front fender. Unfortunately I'm not finished yet with all parts but I hope that by the end of October, most of the body parts are polished.
---
      Copyright ©  2001-2019 Markus Maurer - all rights reserved  
 |  Last modified: 23.12.2018  | 
Print Page