Ford Model A Pickup Restoration July 2011
This month the panting job of my cabin and doors were on my task list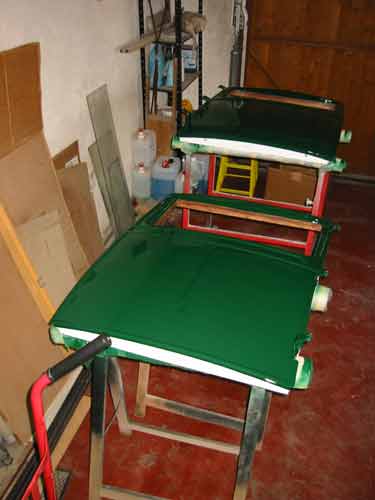 The doors are already painted with 'Balsam Green'.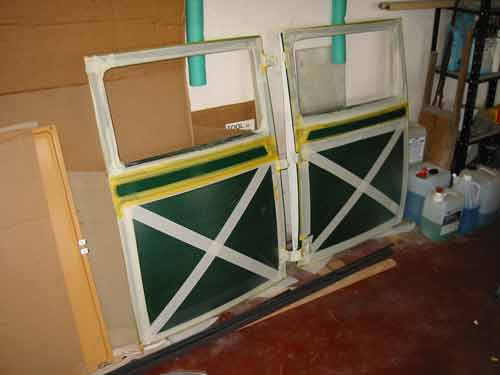 I have to cover the parts who will not be painted black.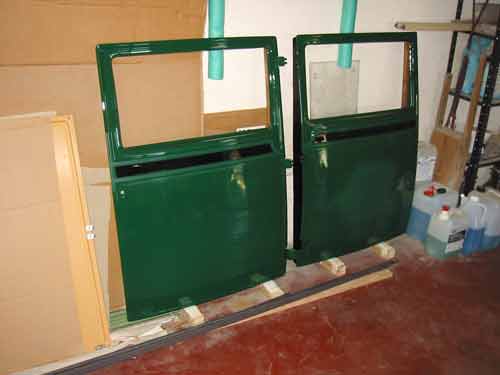 The paint job of the two doors is finished.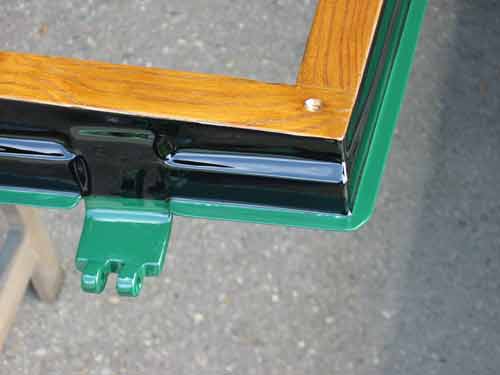 The result looks good so far, but the job is not really finished yet …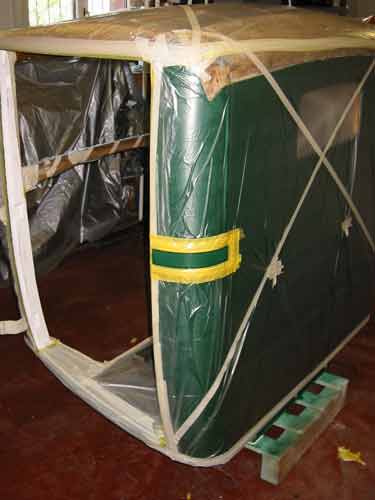 The cabin will be painted with green and black too.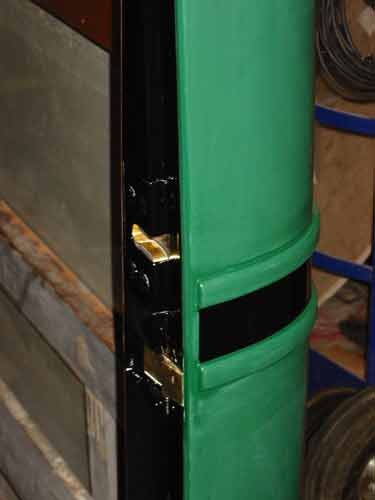 Paint job finished and the paint is sanded again? Yes, I'm not yet finished with my work.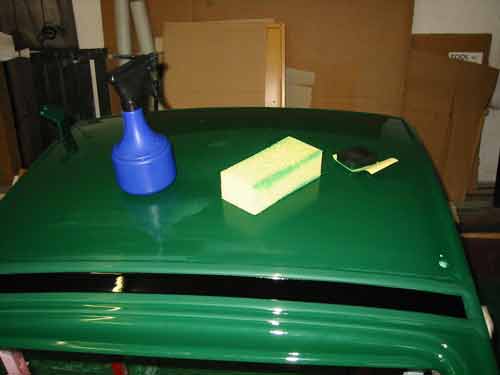 These are my tools to get a perfect shine. Every paint has a little 'orange peel' after painting, also new cars. You will see it best when you watch the surface of a car in a flat angle. For a perfect shine you need sandpaper and plenty of water.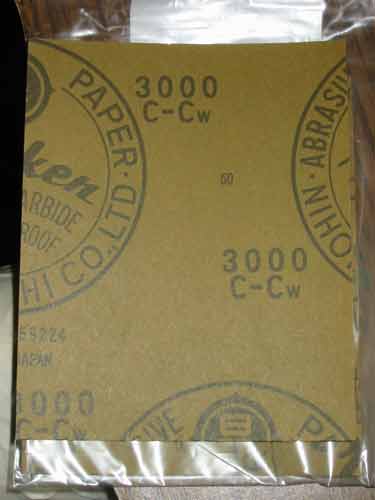 The most important is the sanding paper in the correct granularity. It is important to use a very fine grit and use plenty of water. I start with a 2000 grit, then switch to a grit of 2500 and finish with a 3000 grit. With a 3000 grit it is later possible to polish by hand.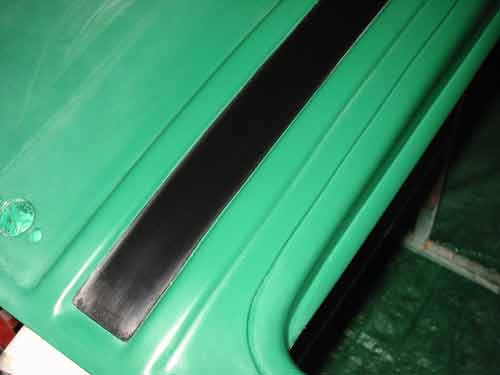 The grinding of complex shapes takes time, finally I don't want to end up on the filler layer :-)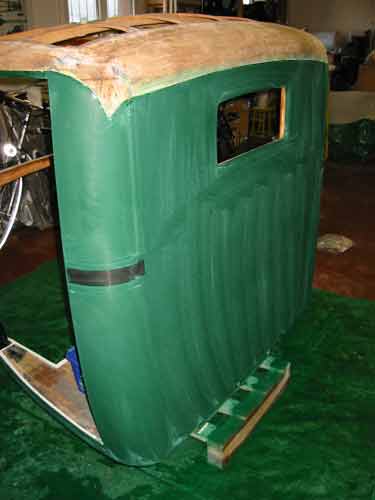 The cabin is completely sanded and ready for polishing.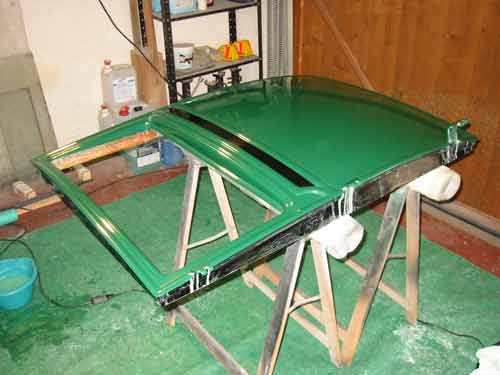 This door has already been polished.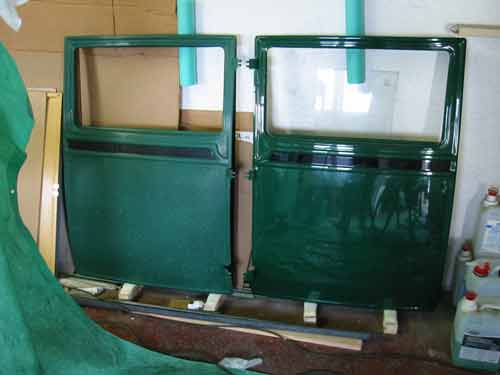 The right door is completely polished, the left one is sanded. The effort for grinding and polishing is much higher than expected. The main problem is that I have to polish a large section of the doors by hand and that takes time. Luckily, the remaining parts such as fenders and fuel tank are easier to grind and I will polish it later with the machine.
---
      Copyright ©  2001-2019 Markus Maurer - all rights reserved  
 |  Last modified: 23.12.2018  | 
Print Page