Ford Model A Pickup Restoration February 2011
With the seats I'm making good progress, this month I worked on the seat back.
The springs are knotted with the cords.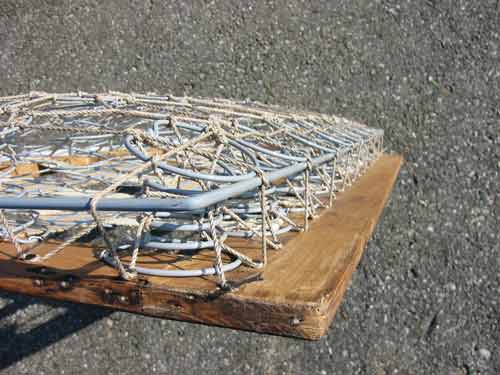 Cord and springs are in line.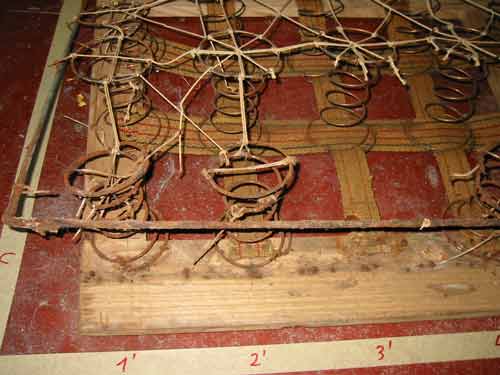 Just remember, this was the old state …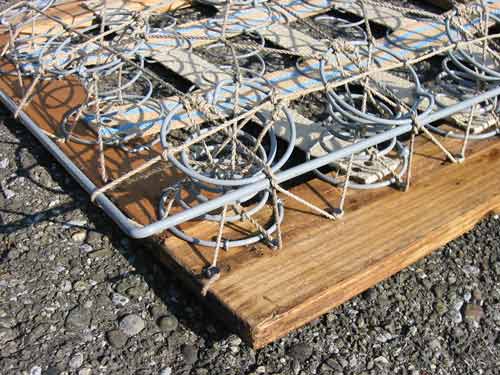 … and here the same place after my rebuild. If you look very closely you can see a small difference ;-)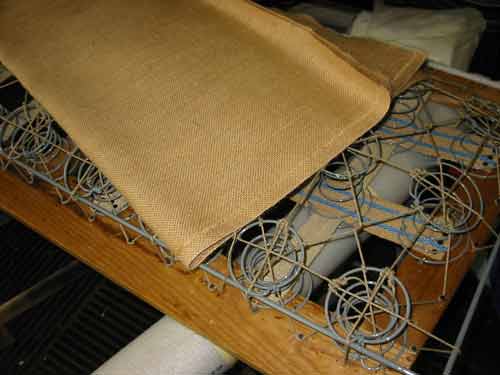 Now comes the first layer of jute cloth.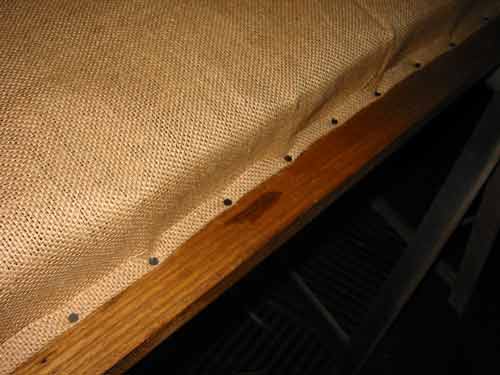 The cloth is secured to the wooden frame with nails.
What follows now is the padding.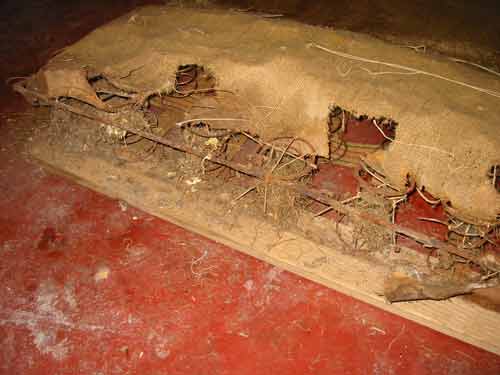 Here's another picture how the seat rest has previously looked.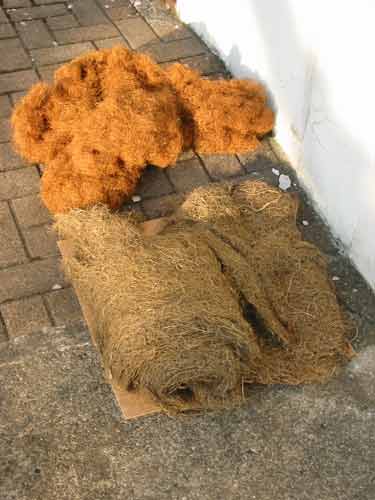 The first layer of padding is made of coconut fibers called Crin d'afrique (in old German books also called D'Afrique or Afrik). In the foreground are the old coconut fibers, in the background the new ones.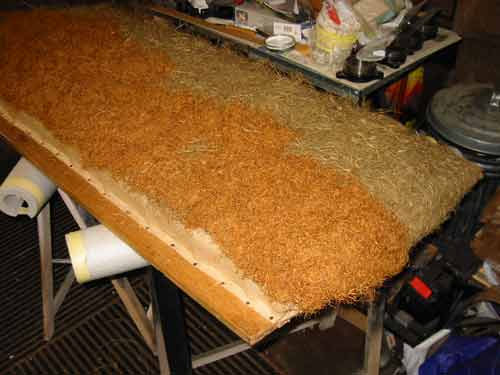 The old coconut fibers I have still used and filled up the missing amount with new ones.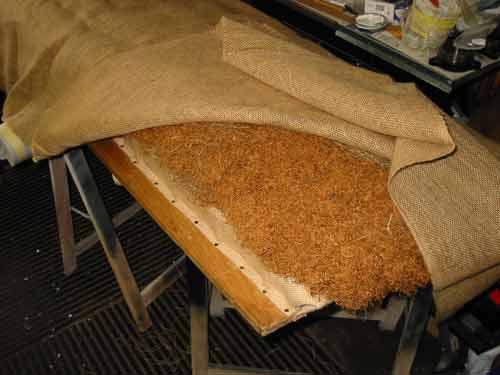 The coconut fibers are covered now with another jute cloth.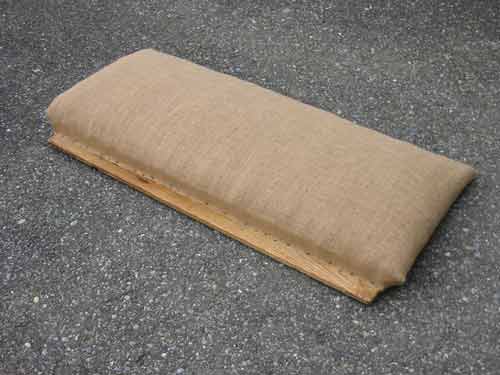 Everything fits and I can go on with the next step.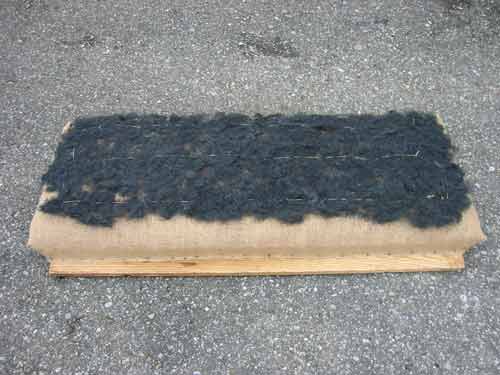 The original black horse hair I have re-used. It is fixed to the jute cloth but also the two jute cloth are fixed together with a cord. This prevents the coconut fibers from moving around.
---
      Copyright ©  2001-2019 Markus Maurer - all rights reserved  
 |  Last modified: 23.12.2018  | 
Print Page