Ford Model A Pickup Restoration April 2011
Since I am waiting for various items to finish the leather seat work, I have continued the work on my new door handles.
These axes I have already made during the last month. Since the shape was bad, I have reworked the curves a little bit.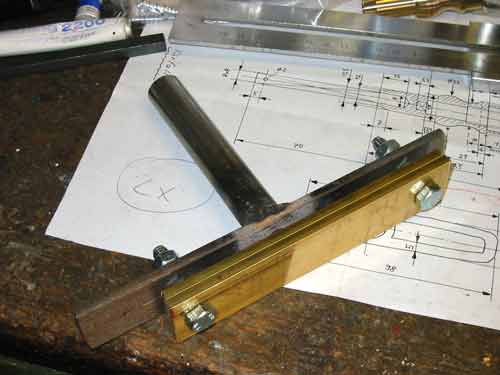 I have made this little device that I can easily make a hole into my brass plates on my lathe.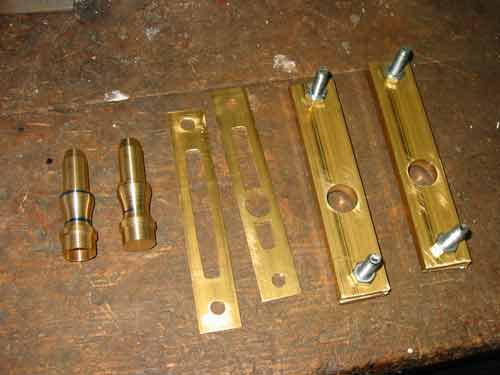 One door handle is made of 4 parts.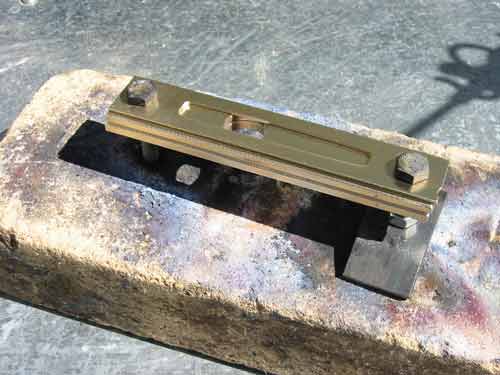 The parts for the handle are fixed together and ready for brazing.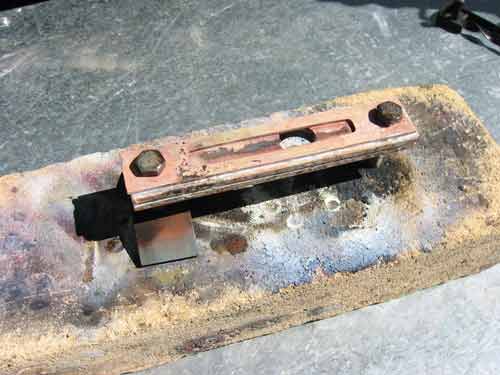 For brazing, use a good silver solder with a low melting point. That way the solder is well distributed between the brass plates.
In a second step I soldered the handle with the axle.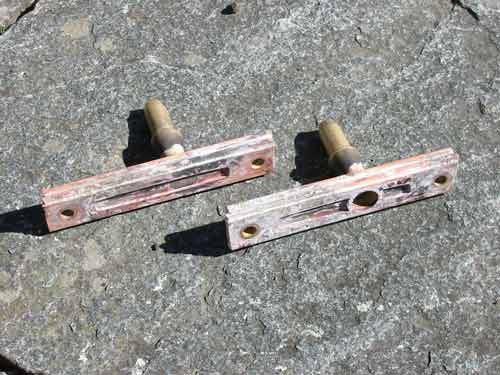 Both door handles are nearly finished, you only have to to some optical processing …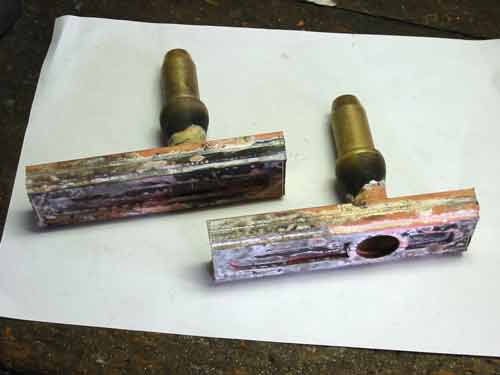 First, the redundant ends on both sides were sawn off.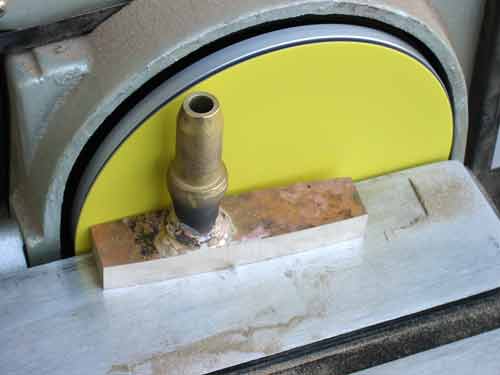 Then the outer shape is grounded on a grinding wheel.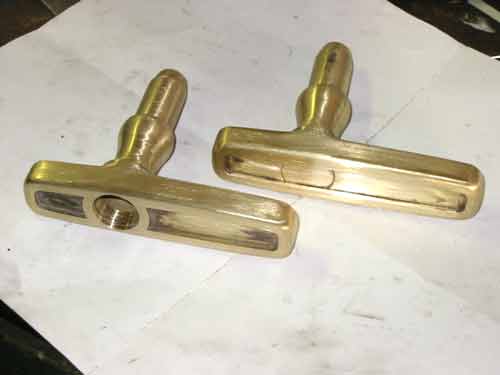 Make it more smooth and you see how the handles look like.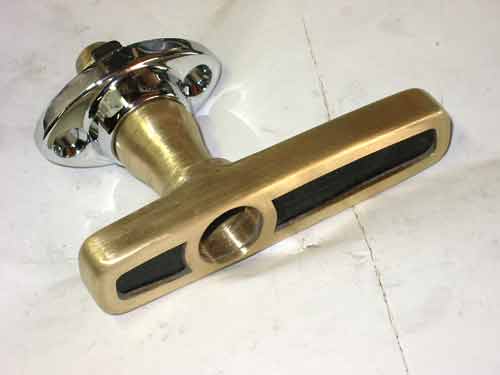 Into the wells there come later some plastic inserts.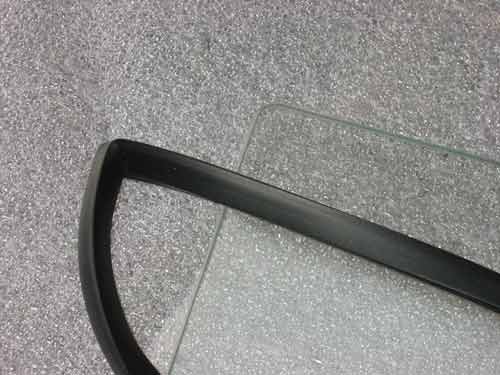 I will fit the front window before I start with the painting job. Therefore I have to assemble the glass, rubber and the brass frame.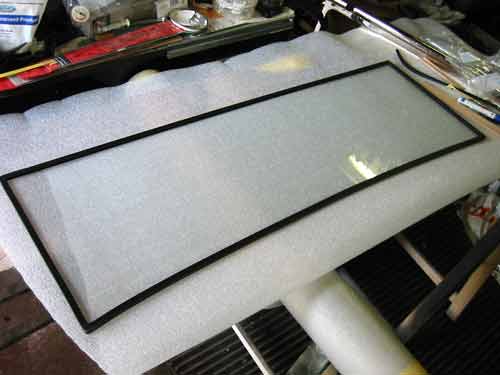 The rubber frame is assembled.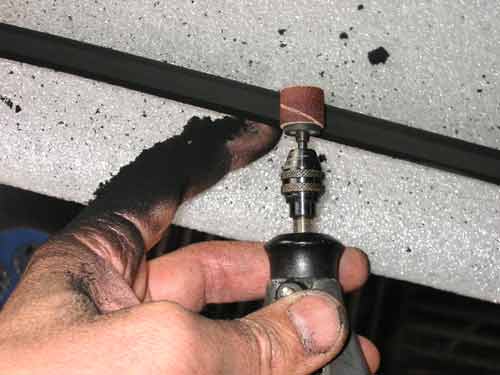 Because the new glass is slightly thicker than the old one, I had to sand the rubber seal to make ist slightly thiner. This procedure can be done easily with a Dremel and an abrasive role like on the picture.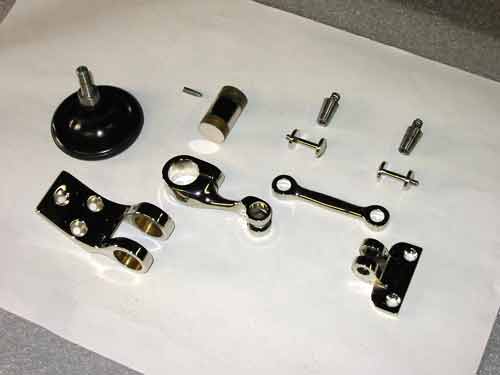 These are the disassembled mechanical parts for opening the front window. They are polished and nickel plated.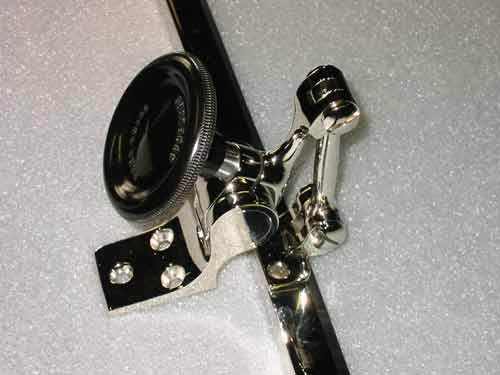 Assembled it looks like new.
---
      Copyright ©  2001-2019 Markus Maurer - all rights reserved  
 |  Last modified: 23.12.2018  | 
Print Page