Ford Model A Pickup Restoration December 2010
This is the last report in 2010. For the new year I have planned to get the car back to the street - let's see if I can reach my target 2011.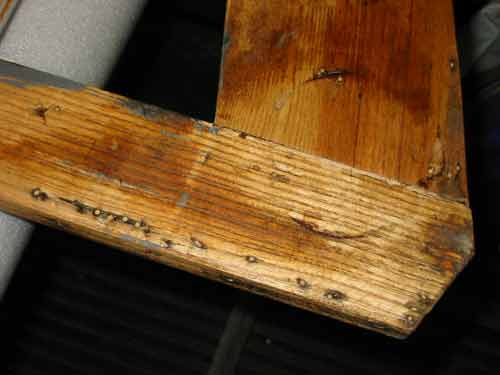 All nail holes are closed and the timber frame is ready for the rebuild.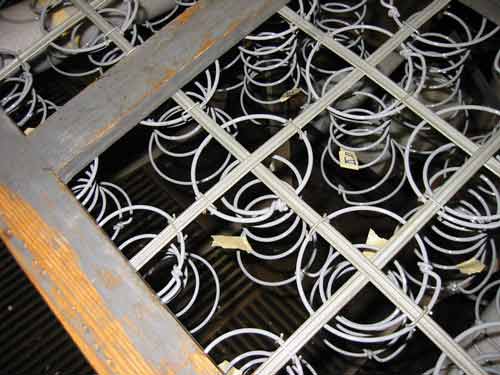 First, I attach the seat springs to the metal struts. I'm using the original hooks.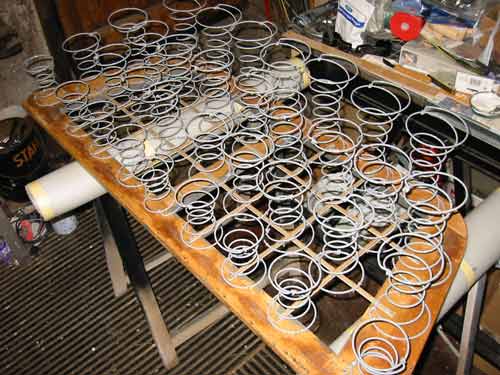 The springs on the wooden frame are fixed with clasps. The picture still looks a little messy, but just wait until all springs are linked together at the top.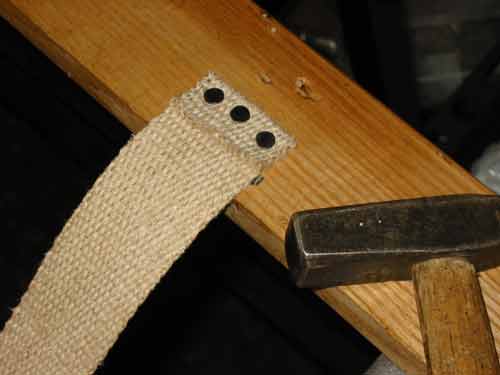 Now I mounted the new straps of the seat back. These are first fixed with nails on one side.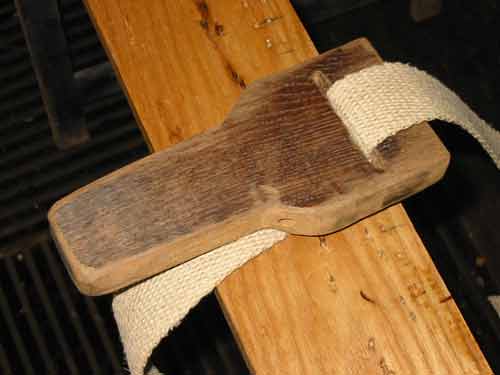 The new straps must be stretched and therefore I have built this little tool. The clamp is made of 20mm thick wood. The wood is old and comes from the planks of an old oak barrel.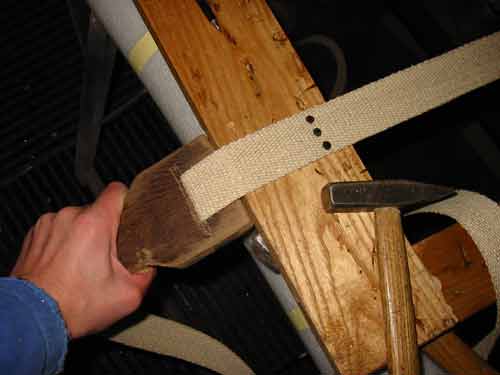 Now I can put the strap through the narrow slot in the wood, held it together with the handle and stretch the strap with one hand. With the right hand I can use the hammer.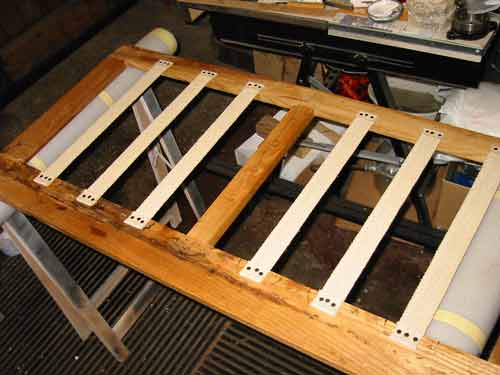 The strap is then cut and folded. 3 additional nails do fix the strap.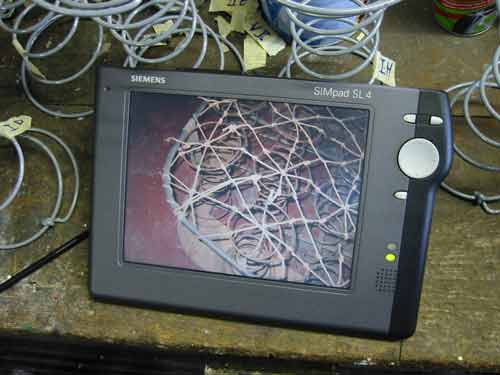 Before I can mount the strips which have a 90 degree angle to the first ones, I have to consult old photos to see what now needs to be up and down. Therefore I'm using my old SIMpad and it does the job perfectly. It is operated via a touch screen and with all my photos on a CF card I have permanent access to my photo documentation. By the way, the device is now almost 10 years old.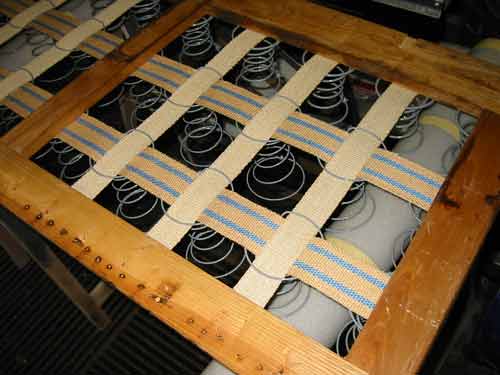 When I drag the strap through the springs, I must be careful not to forget one of it.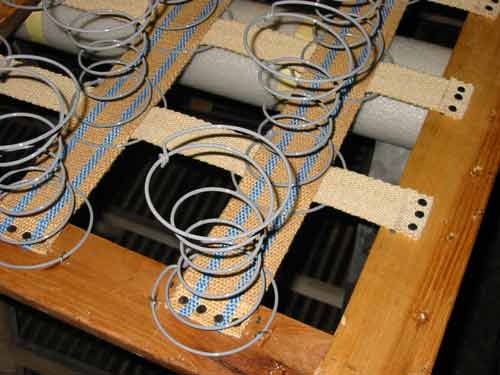 Finally, the springs on the wooden edge can be fixed with clasps.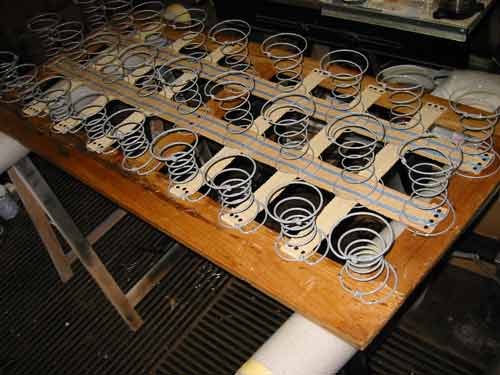 The easy work is finished now - in the new year I will start tying the springs.
---
      Copyright ©  2001-2019 Markus Maurer - all rights reserved  
 |  Last modified: 23.12.2018  | 
Print Page