Ford Model A Pickup Restoration October 2010
Unfortunately I have not reached my target to finish the painting job before winter comes. The winter is not here yet, but 10 degrees Celsius are too cold for painting and I don't want to risk anything.
The wood paneling at least I've finished. I have applied a total of 3 layers of paint. I am more than satisfied with the result, especially since my tests have shown a greater difference in color between the ash and the paneling. The result now couldn't be better. The surface is still held in satin and has no bright shine.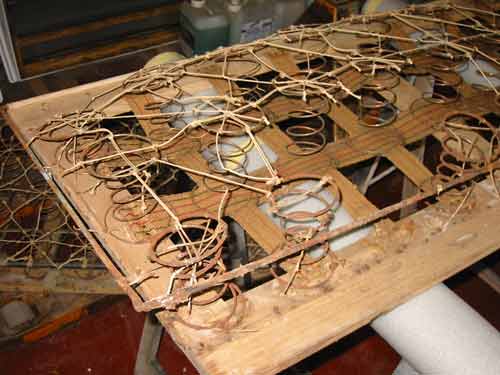 Now I start restoring the seats. As you can see there is some minor work to do but at the end it will look like new again.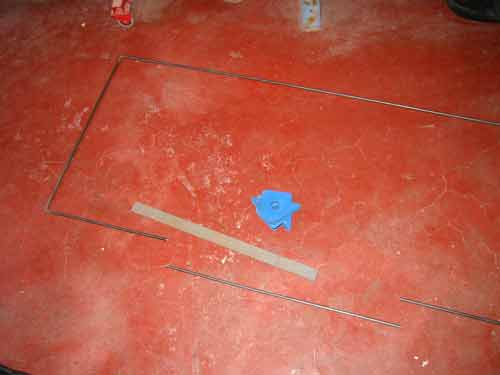 First I have welded a new steel frame.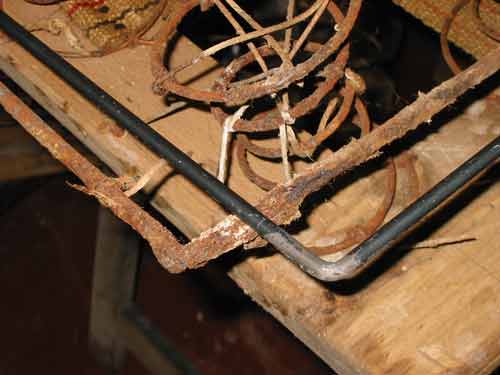 As you can see the old part is beyond repair.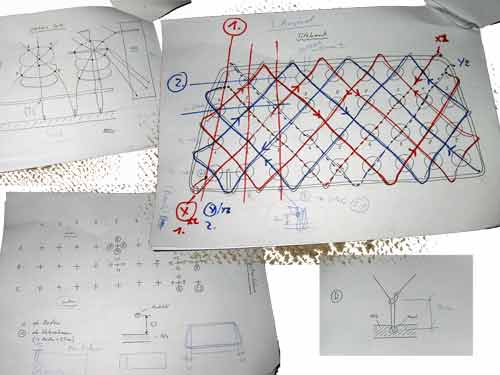 Because I want to restore everything like the original was, I have made over 10 pages with sketches of cord guides, used nodes at different points, the exact spring height, etc. In addition, everything is also documented with many photos.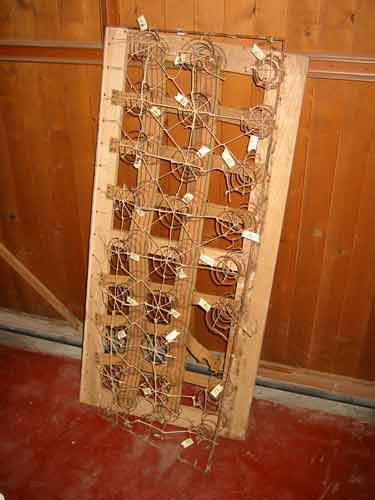 The springs have all numbers and I can start with the reconstruction now.
---
      Copyright ©  2001-2019 Markus Maurer - all rights reserved  
 |  Last modified: 23.12.2018  | 
Print Page