Ford Model A Pickup Restoration March 2010
Due to the cold temperatures, I have continued with the mechanical tasks.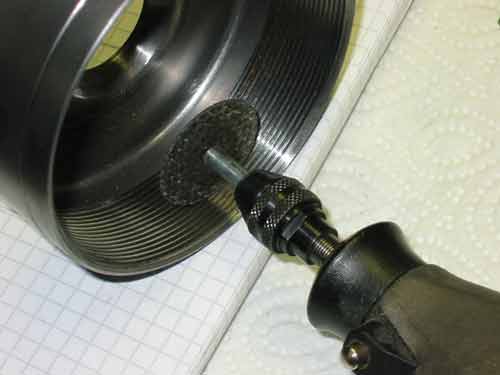 My shocks are not finished yet, I had to repair the damaged threads with a small blade.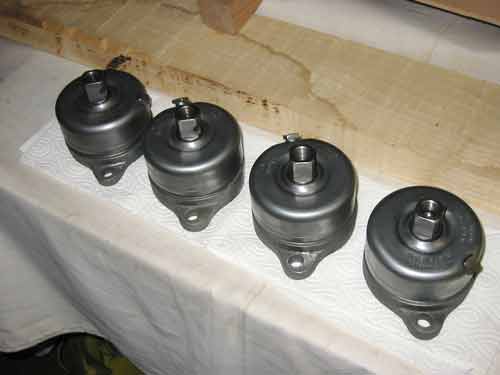 Now all the mechanical work is done, what is missing is the painting and the filling with oil.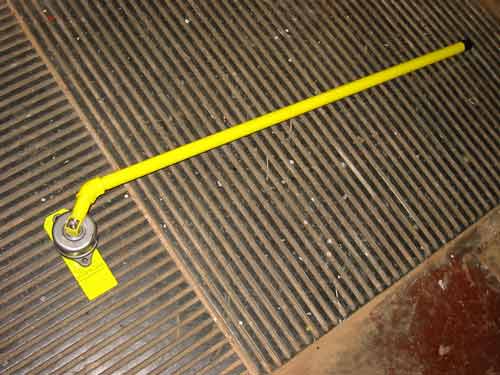 To test all 4 shocks I built this simple test device.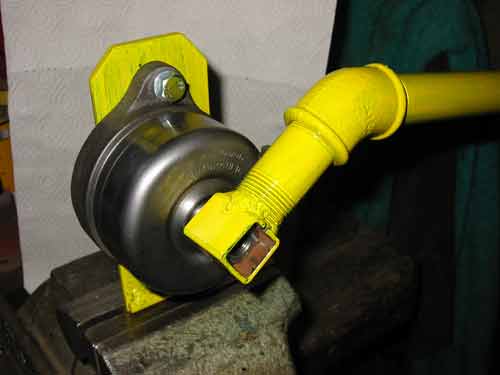 The shocks are mounted on a plate which is fixed in a vise. With the long lever I can test it easily.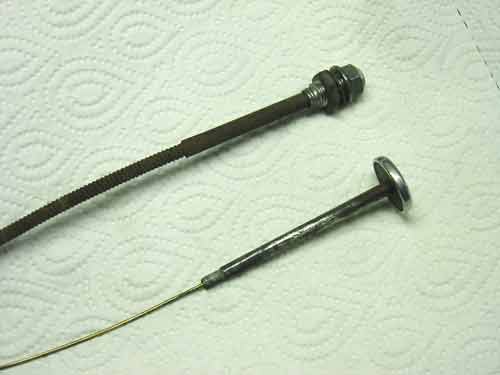 For the choke I have searched a replacement for the rusted shaft and finally found something suitable. The choke is not an original Model A, this one goes with my Solex 30 AKV.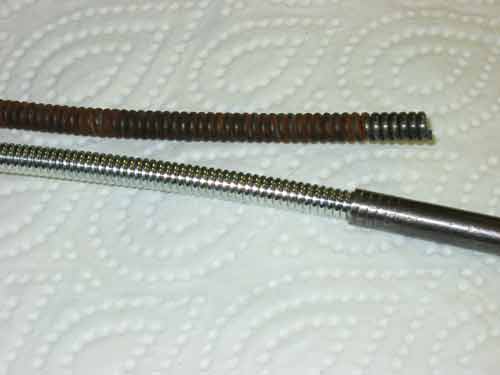 The replacement shaft is perfect and has the same diameter as the old one.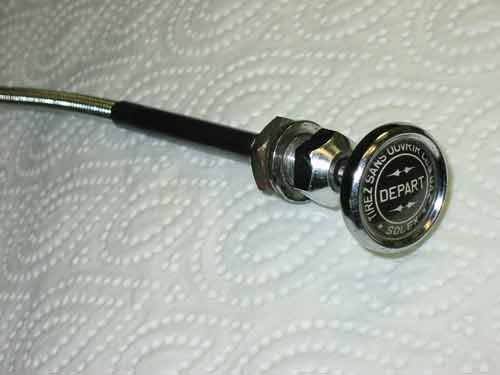 The carburetor is a Solex, therefore you must know a little bit French to operate the choke ;-)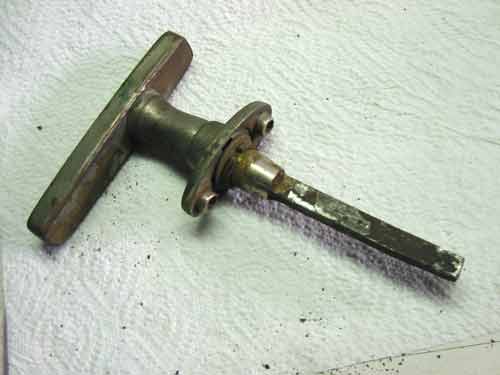 These door handles will be replaced, i.e. I will make new ones.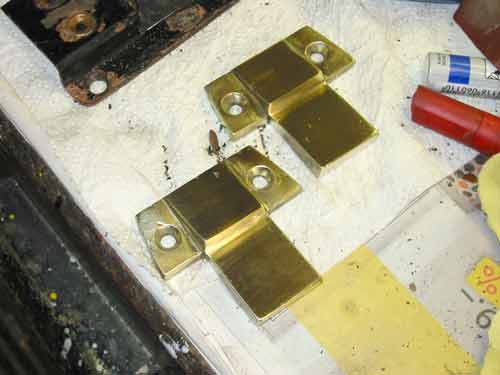 These parts were already polished.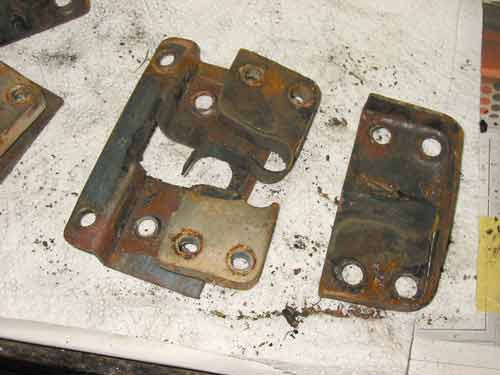 These parts will be sandblasted and the rubber parts replaced.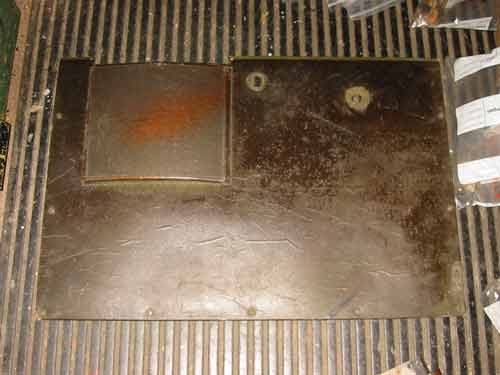 This is the side pocket of the left door.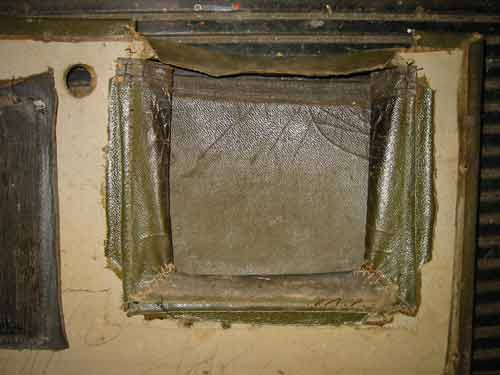 Originally I wanted to restore this side pocket, but after opening it the interior looks very bad. I will make the interior lining without the pocket, and at a later stage, I'll make a new one with new leather.
---
      Copyright ©  2001-2019 Markus Maurer - all rights reserved  
 |  Last modified: 23.12.2018  | 
Print Page