Ford Model A Pickup Restoration April 2010
Temperatures are rising and I could do the first filling job in April.
But first I had do build some new screws. All are for the front window frame and will be polished and plated later. They have UNC No.10 thread.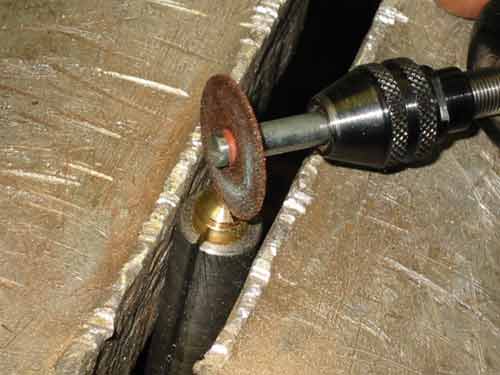 The slot for the screwdriver was made with a Dremel and attached blade.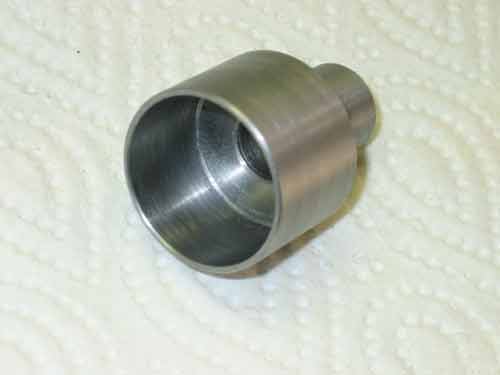 Another turning part is glued later into the cabin wall. The wiper motor was just put in a wooden hole which was knocked out. With this new tube, he has a firm seat and from outside it has a cleaner look.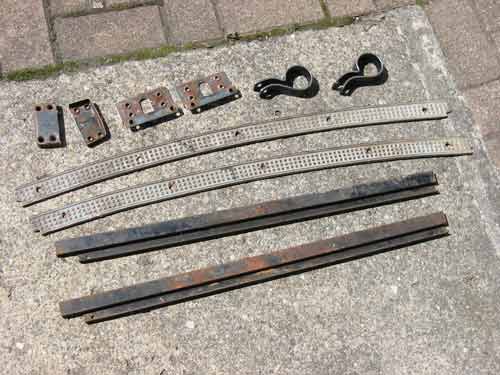 These are all parts that belong to the doors and the cabin.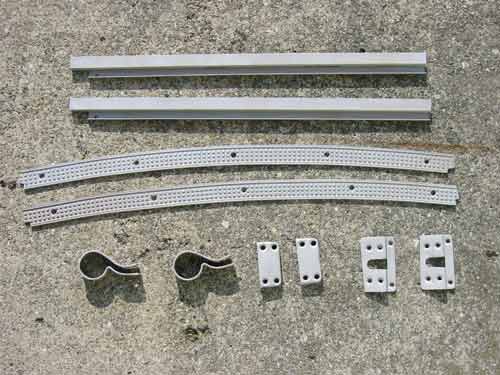 After sandblasting, the rust is gone.
All part are painted now.
The cabin was sanded and got a second layer of putty.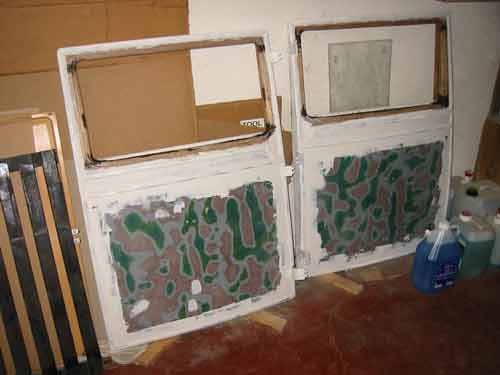 Both doors have already the first grinding process behind it.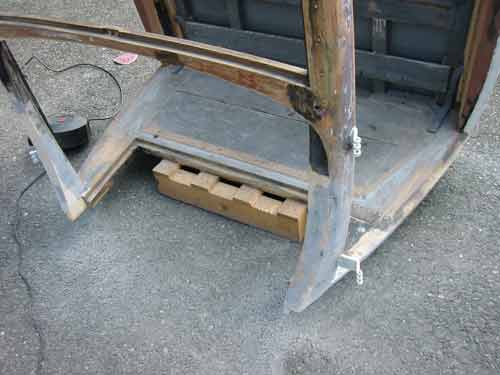 For the wooden parts I'm using plastic spatula because it is extremely flexible.
---
      Copyright ©  2001-2019 Markus Maurer - all rights reserved  
 |  Last modified: 23.12.2018  | 
Print Page