Ford Model A Pickup Restoration September 2010
I'm trying to finish all the paint work before the winter comes. Let's see how far I can do this job.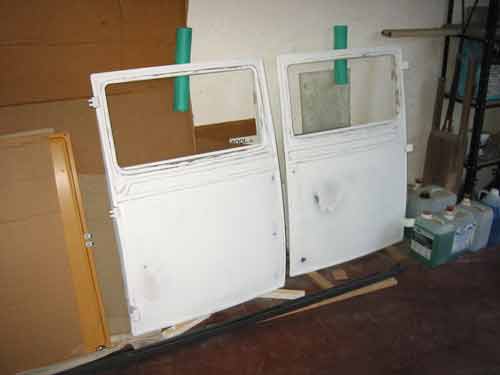 After the first layer of filler there are still some imperfections which have to be eliminated.
This was my 2nd Black & Decker Mouse. As my first one it passed away with a big bang and some smoke. I'm pretty disappointed regarding the bad quality of this product and will prefer other brands in the future.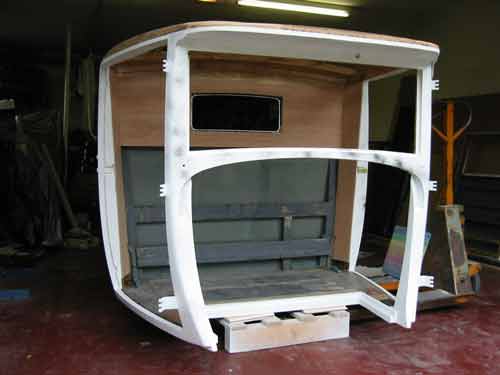 The cabin is already covered with the 2nd layer of filler.
But as a next step, I want to protect the wood on the inside of the cabin. Later, nickel plated screws will come into these holes.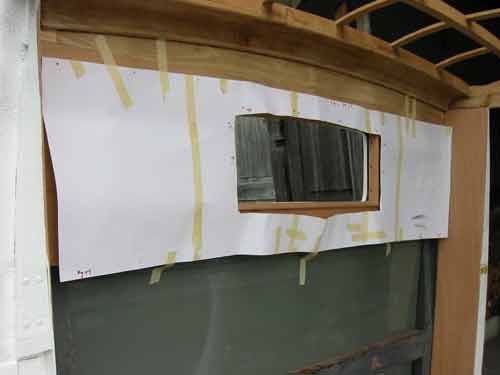 On a sheet of paper I have marked the location of the old holes.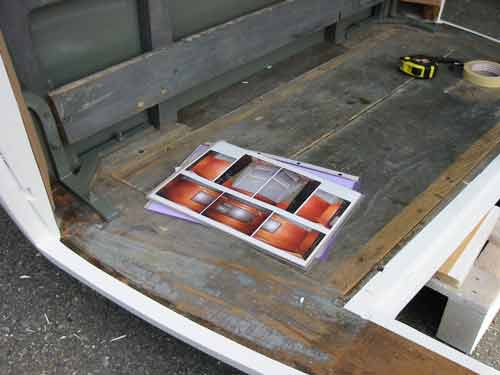 As an additional help in the placement of the screws are some old photos.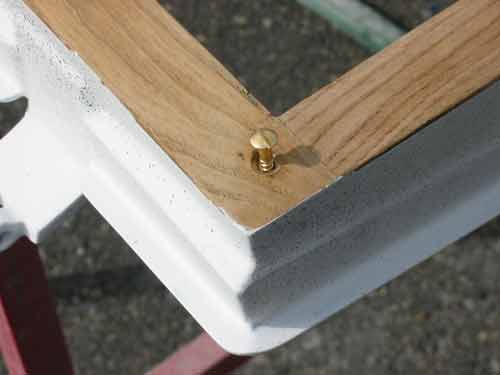 The head of the screws will be polished and then plated.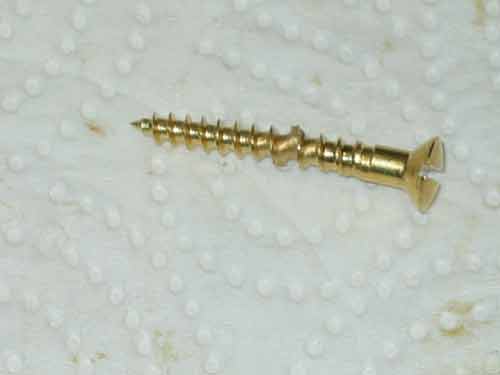 To put too much torque on brass screws is not a good idea or they look like this example … It is necessary to drill a hole before you turn the screw into the wood.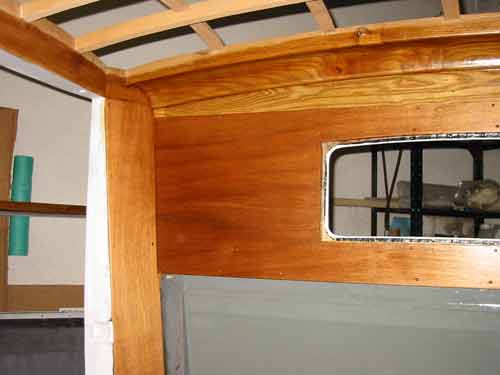 The cabin wood did already get the first layer of a walnut stain. I'll add 1-2 additional thin layers later.
---
      Copyright ©  2001-2019 Markus Maurer - all rights reserved  
 |  Last modified: 23.12.2018  | 
Print Page