Ford Model A Pickup Restoration November 2010
Currently I am concentrating on the rebuilding of the leather seats.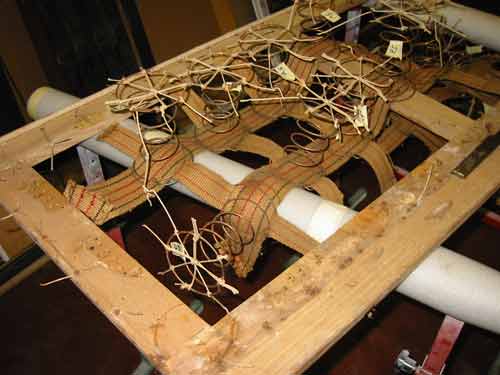 The disassembly of the seats goes rapidly. Unfortunately, I have noticed that a few springs can no longer be used. Luckily I could find replacements and thus the project is not blocked.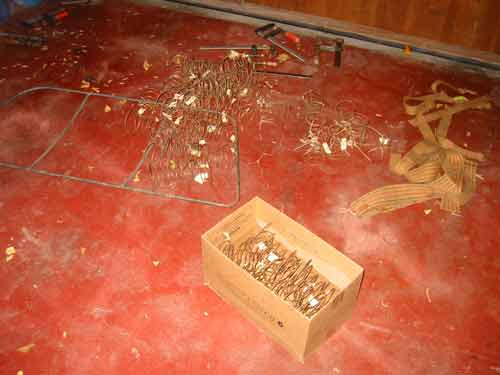 A snapshot of the battle with my seat.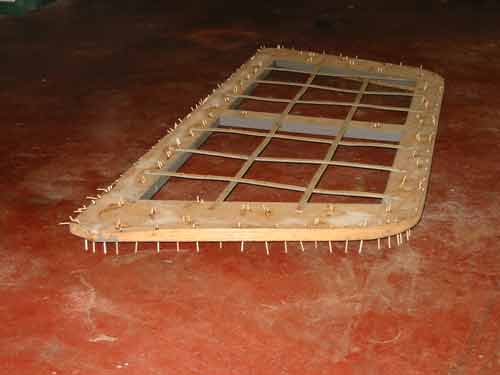 My big centipede - I glued all the old holes with toothpicks.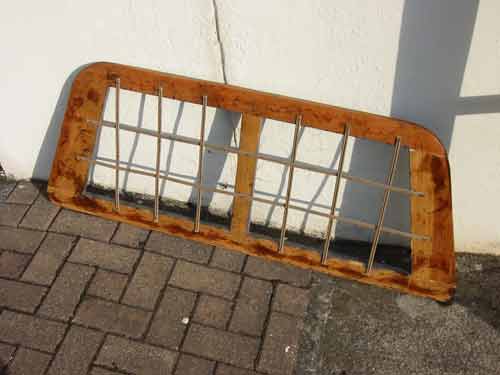 The seat frame I sanded lightly and then treated it against wood worm and fungal attack. Therefore the seat should last for another 80 years ;-)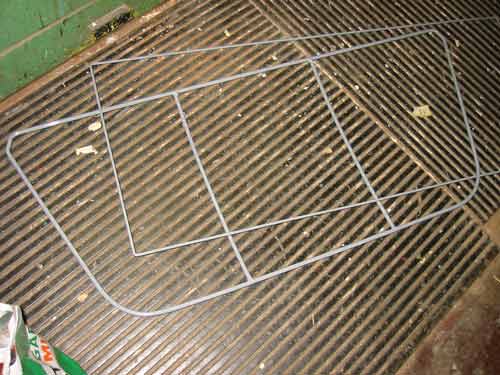 The steel frames of the seat and backrest are de-rusted and repainted.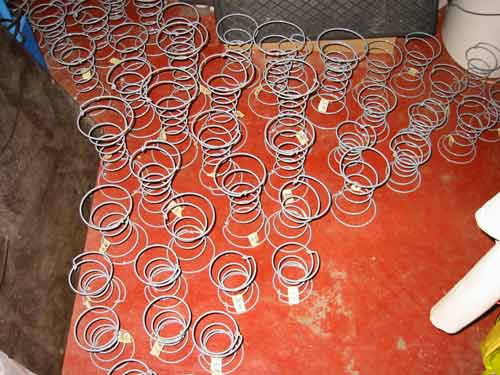 Finally, I've painted all 61 springs with POR15 gray. I let them dry and start with the assembly next month.
---
      Copyright ©  2001-2019 Markus Maurer - all rights reserved  
 |  Last modified: 23.12.2018  | 
Print Page