Ford Model A Pickup Restoration July 2010
I'm back from my summer vacation and have used my time to learn something about how I can form sheet metal.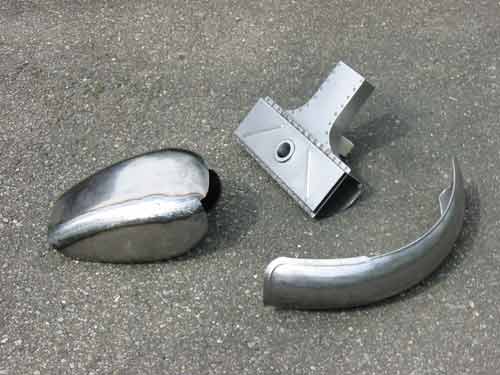 No, I have not moved to motorcycle restoring! First I will finish my Model A restoration. The parts that you can see here I have made at the Car Academy in Schweinfurt Germany (http://www.fahrzeugakademie.de). First we have learned 4 days the basics in forming sheet metal. The following 4 days we used the English wheel. I did learn a lot during these days.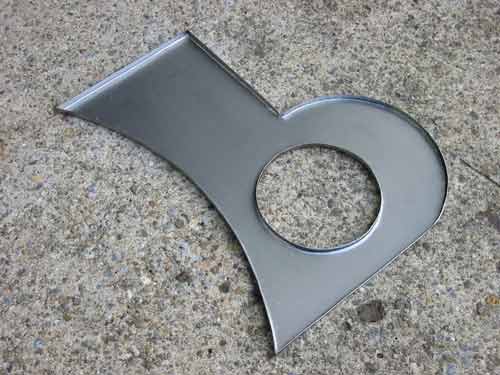 The courses are for hobby restorers but also for professional people. We started with a small piece like on the picture and got familiar with all the tools.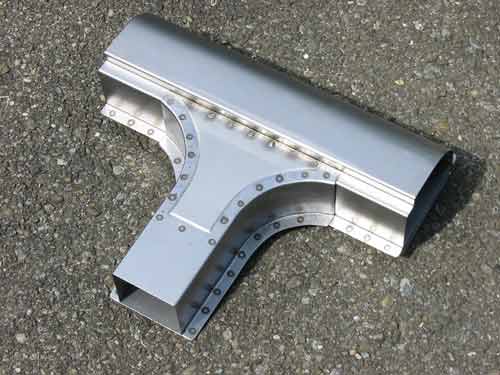 This has been our piece we made in the basic sheet metal course.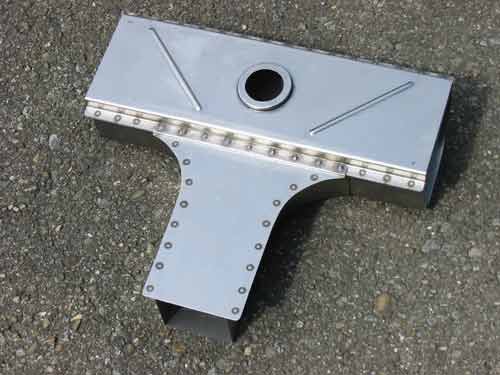 The same piece from the rear side.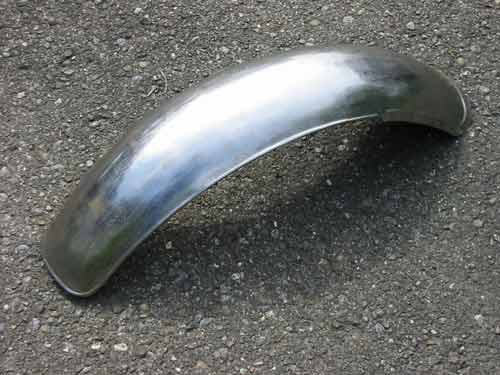 Then we started with the English wheel and we first made this motorcycle fender.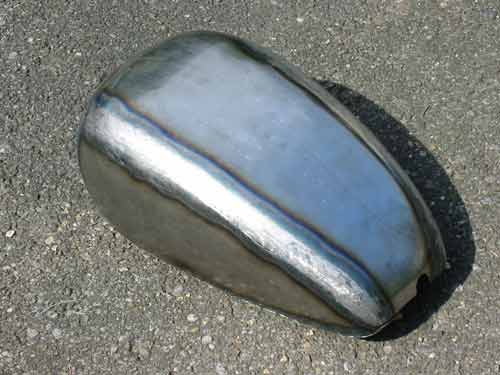 The following day we started with this motorcycle tank. It's a big job and nobody was able to finish it because it's a lot of work.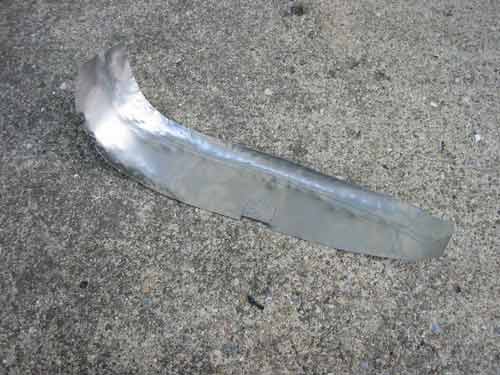 Here you can see a sheet metal part how we stretched it with the help of a hammer and a sandbag. On the edges we made wrinkles with a wrinkle-pullers and compressed the metal.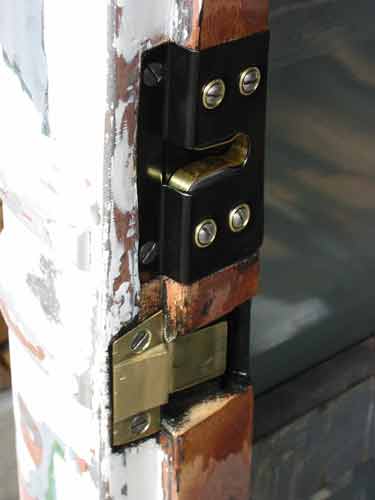 Because of the two courses the progress on my Ford was little, but a few things I have to report. As you can see I have mounted the guides of the door lock into place.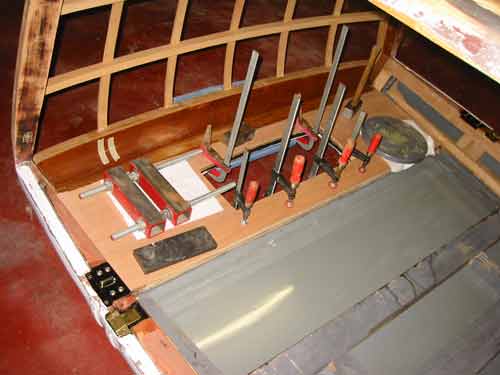 The paneling at the back is fitted and glued. Since I could not fasten the clamps properly, I have put all the heavy metal parts I could find to get some weight on it.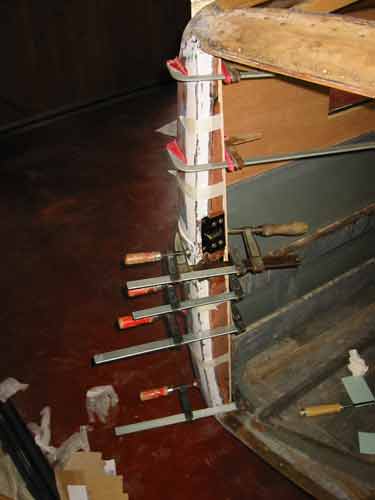 Then the wood on the door side was glued.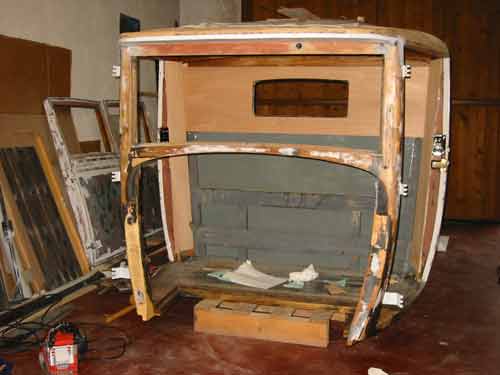 The paneling is on place.
---
      Copyright ©  2001-2019 Markus Maurer - all rights reserved  
 |  Last modified: 23.12.2018  | 
Print Page