Ford Model A Pickup Restoration February 2010
Now I will continue with carpentry.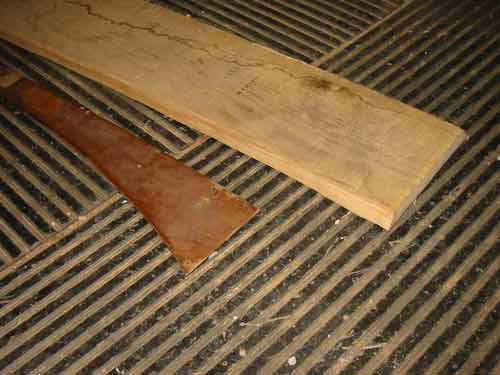 The dashboard looks bad with (too much) holes, so I decided to make a new one. I started with this 30 mm thick board made of ash wood.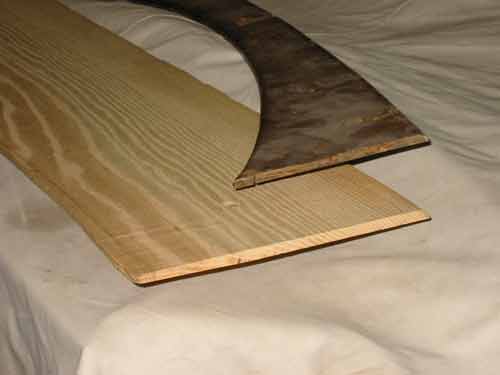 Then I planed the board to a thickness of 7.5 mm.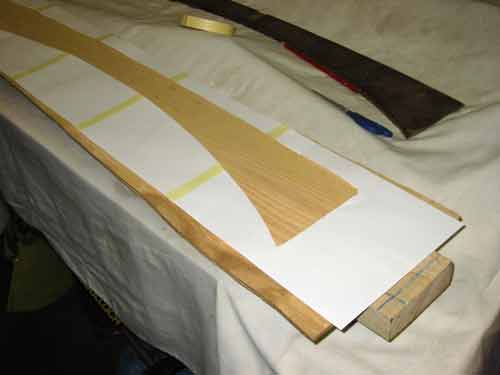 To choose the best part optically, I made a stencil.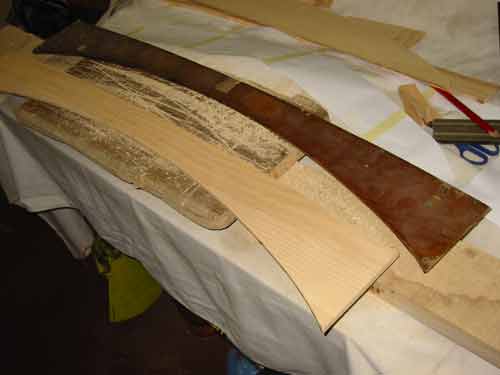 Now just saw it and ready is the blank dashboard.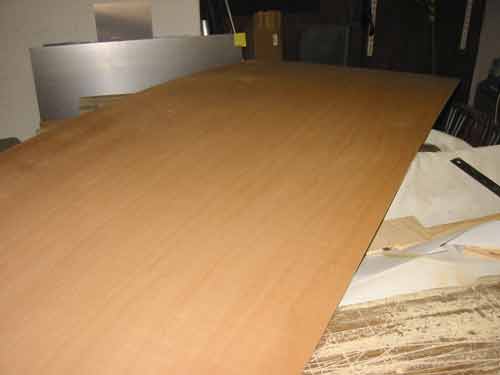 Next follows the wood paneling on the inside of the cabin. The paneling is made from tropical timber plywood veneer. Not that you think I would create some kind of luxury car - the same veneer was already installed in the car 80 years ago.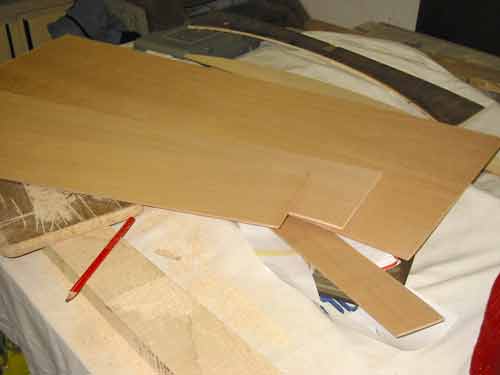 Now, the sawing and fitting follows.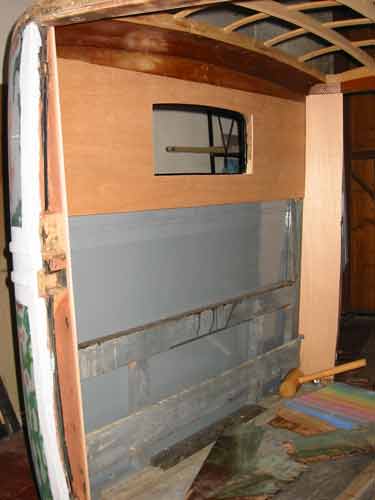 I cannot glue them now because of the low temperatures but this is how it looks like.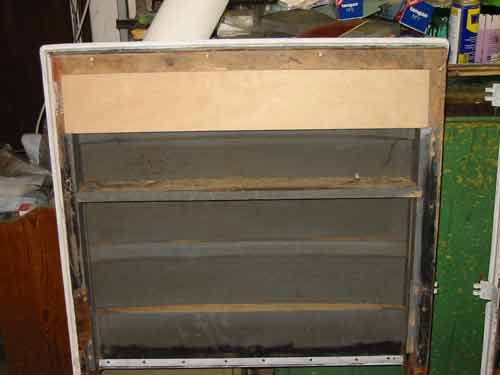 I have also fitted two access panels at the bottom of the doors.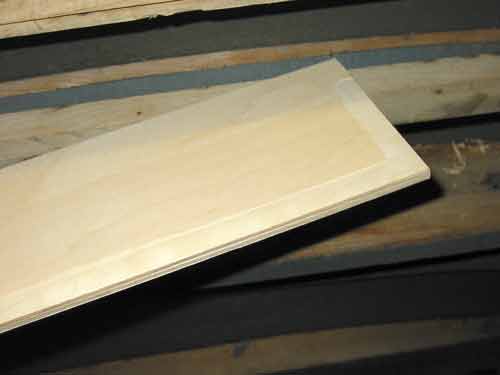 Not everything is straight on that car and so I had to reduce the thickness of the plate with a router.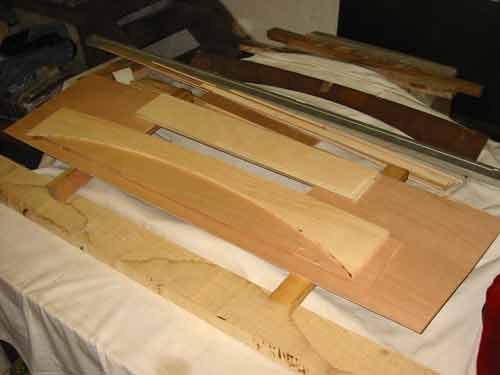 The wooden parts are now ready for further processing but that needs warmer weather.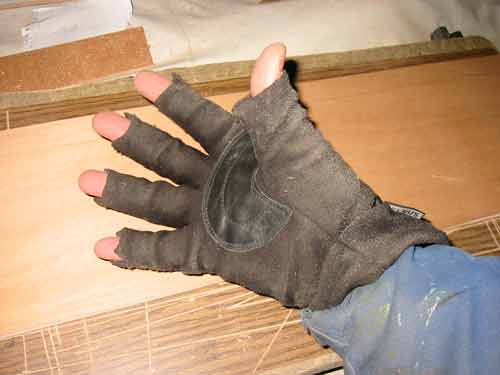 For the following work on cold metal parts, I have cut off the fingertips of these gloves.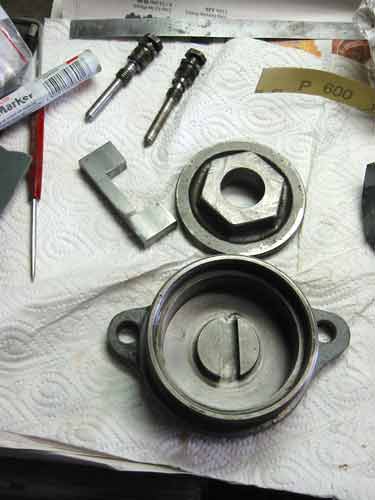 Now I will continue the work on my 'scrap' commodity Houdaille damper. I bought them years ago and I wanted to restore them now so I can use them.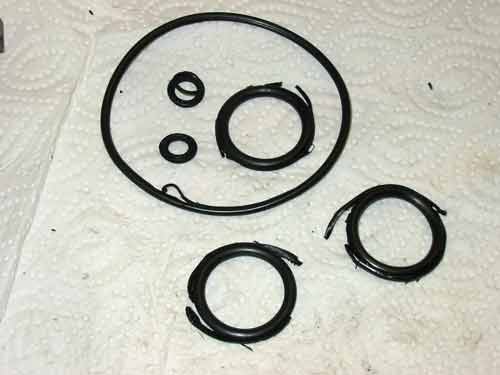 Here again, the O-rings as they came to light after the disassembly. The reason for this were sharp edges, not removed metal chips, wrong O-ring sizes, and a gigantic portion of botched …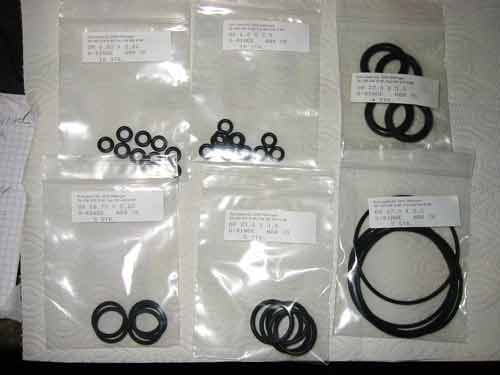 The task now is to make the best out of this situation and that's the reason why I bought new O-rings in the correct size.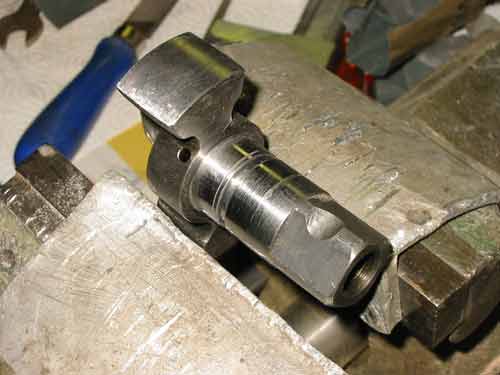 Pieces stuck together, so some reworking and polishing was needed to fit the parts.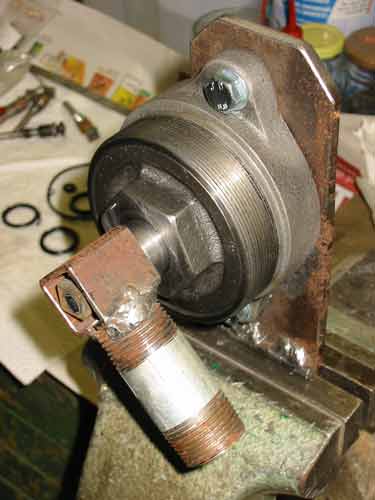 I am working on a test facility for the dampers to make the test and adjustment before the installation. One damper I've already assembled and filled with oil and I must say that it's like night and day compared to the original state.
---
      Copyright ©  2001-2019 Markus Maurer - all rights reserved  
 |  Last modified: 23.12.2018  | 
Print Page