Ford Model A Pickup Restoration January 2010
At the beginning of 2010 I did mainly some woodwork.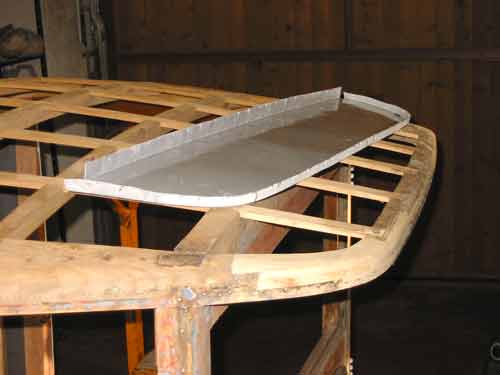 At the cabin, I first mounted the sunroof with some nails.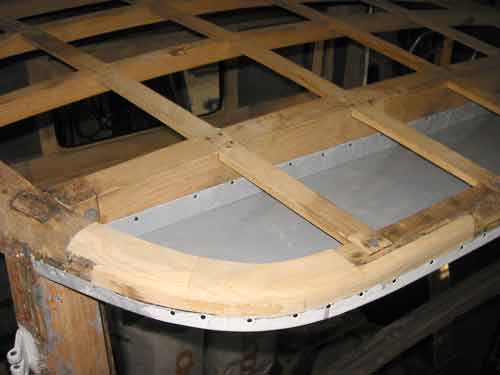 As shown in previous months, I have all the holes previously closed with toothpicks or ash wood. So I had a solid base and all the nails hold very well.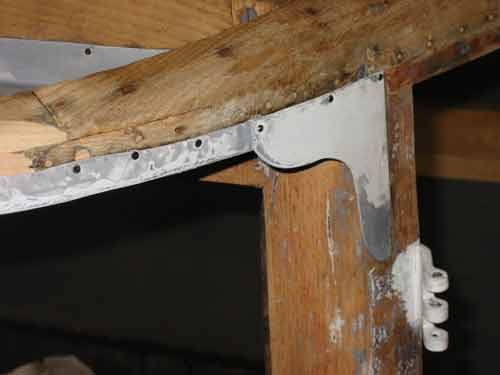 On the side these angles were fixed.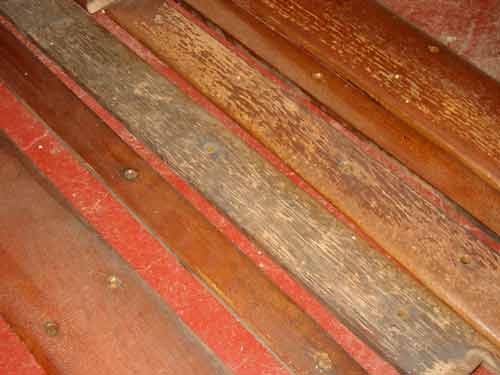 But now follows the carpentry work. Here you can see all the wooden window frames and as you can see, the condition seems not to be the best one.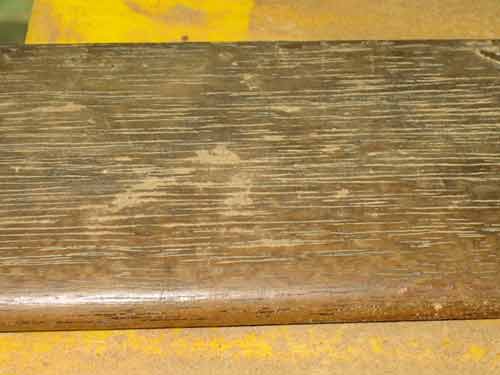 The lower timbers of the side doors were severely weathered.
But after a little bit sanding some good wood comes to light.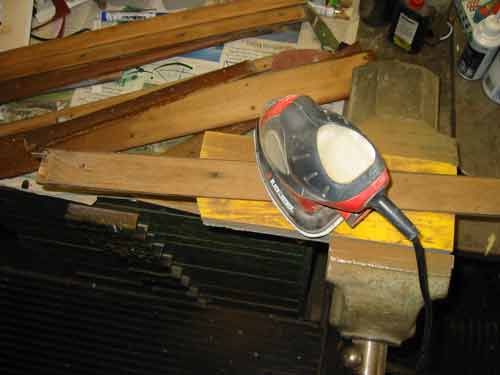 I've done the grinding work with the machine. Only at the end I completed the finishing touch by hand.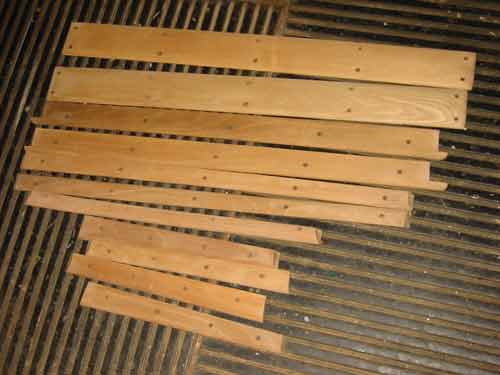 After some time the result looks as if the wood was new.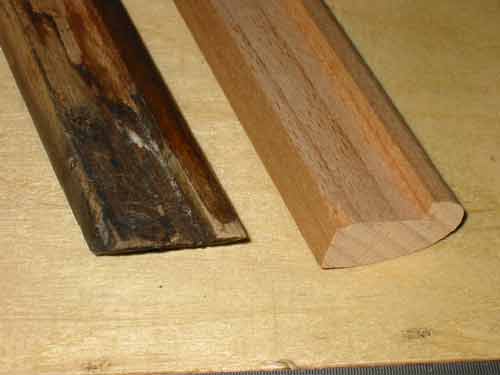 Three profiles were rotten and I had to make new ones.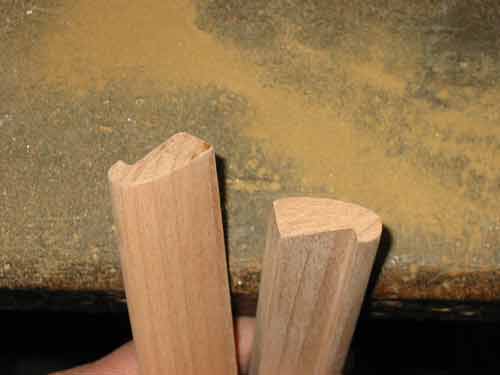 The treatment with the router was not easy and I had to edit the final form with a plane.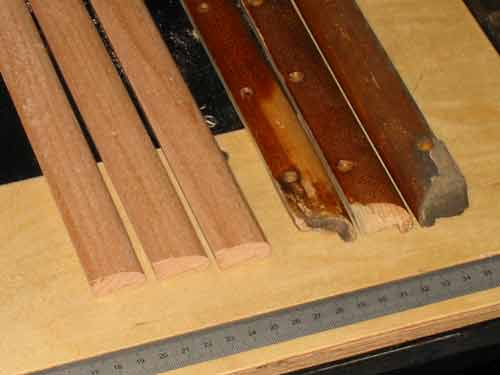 On the left hand side are the newly made profiles and on the right you can see the old ones.
For comparison, you can see here from left: the original profile, then follows the polished original and on the right side the newly made. The difference in color of the right two is minimal.
---
      Copyright ©  2001-2019 Markus Maurer - all rights reserved  
 |  Last modified: 23.12.2018  | 
Print Page