Ford Model A Pickup Restoration August 2010
This month I was able to cover the cabin and the doors with the first layer of paint.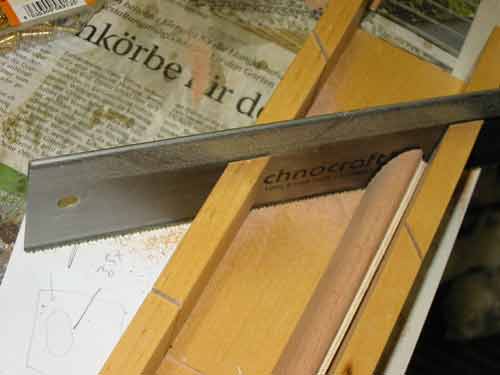 I have to cut the newly-built frame sections of the rear window to the correct length.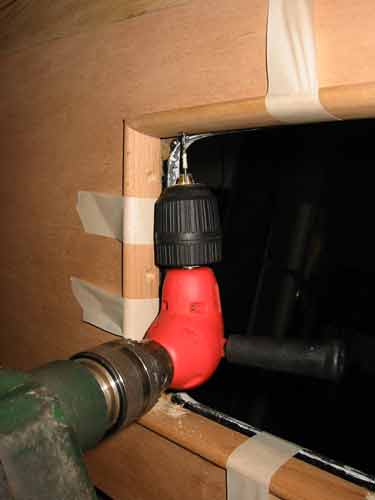 I was glad that I could drill the hole 'around the corner'. Since I have closed all the wooden holes I had to drill new ones.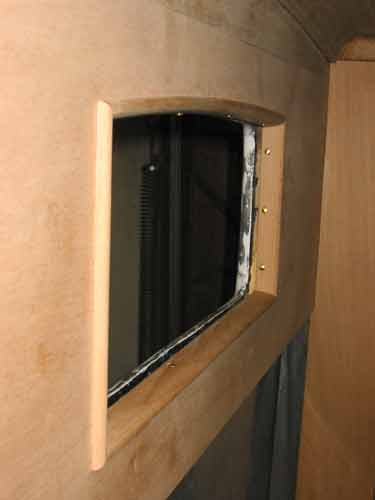 The frame is temporarily mounted and everything fits.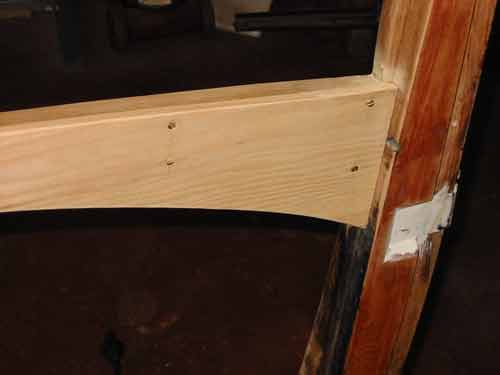 Next I had to fit the new dashboard.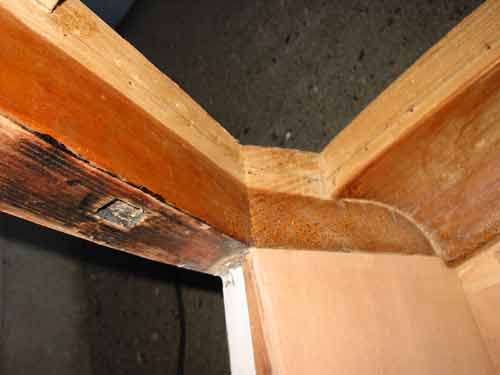 This is how the roof section of the cabin looks like before grinding.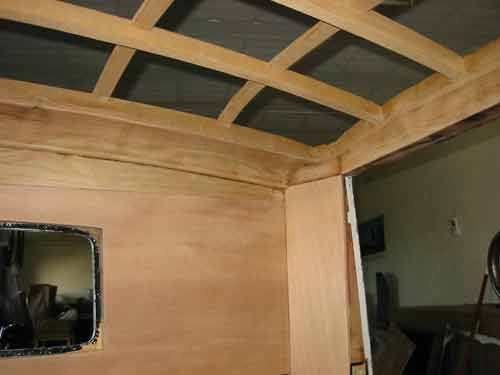 So this is how it looks like after grinding. The ash looks almost like new.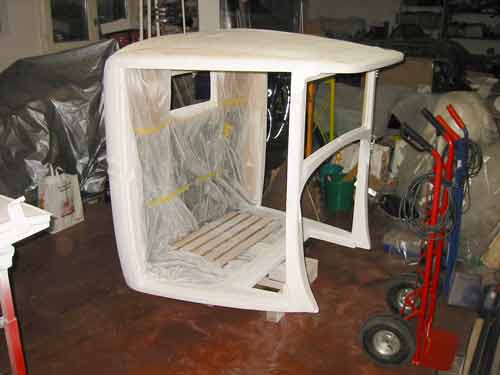 After I taped all the parts which are not painted, I could paint the primer and after drying also the first layer of filler.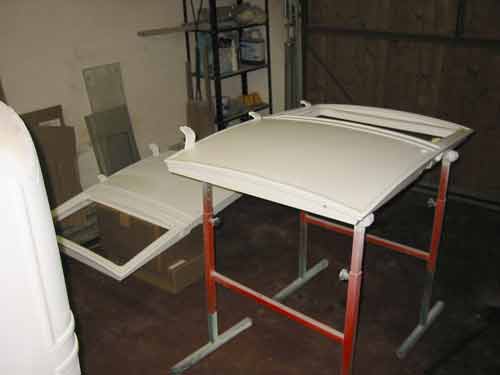 The same job was also done with the doors.
---
      Copyright ©  2001-2019 Markus Maurer - all rights reserved  
 |  Last modified: 23.12.2018  | 
Print Page