Ford Model A Pickup Restoration April 2009
This summer I will cover all the sheet metal parts with the top coat. I have used the warm days of April to put the a final layer of primer to all parts.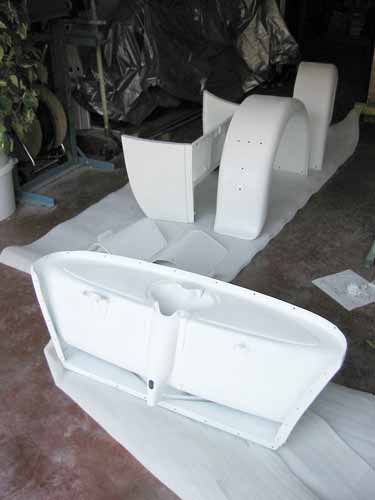 This is now the final sanding pass before the top coat follows.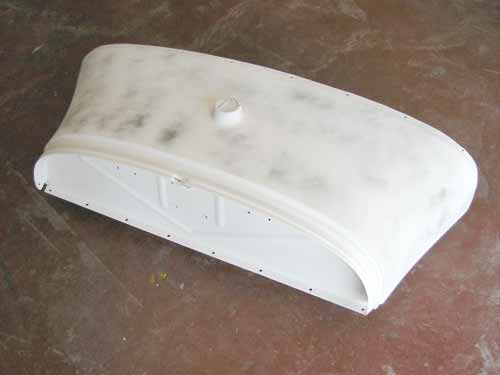 Just cover the surface with a dust of black color. This way you are able to see the wells in the surface when you sand it.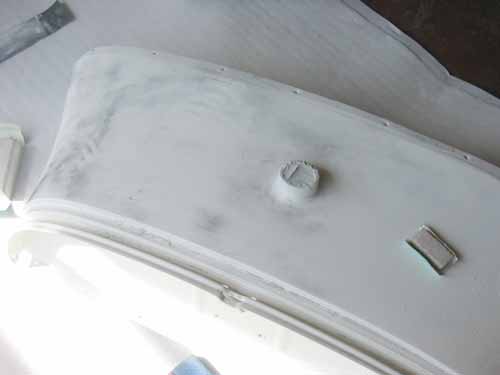 Then follows the somewhat monotonous work. I still do the sanding by hand, it takes a little bit longer but the result is perfect.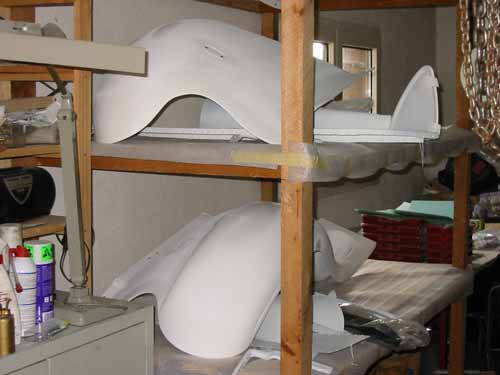 These parts are ready, the rest will be sanded in May.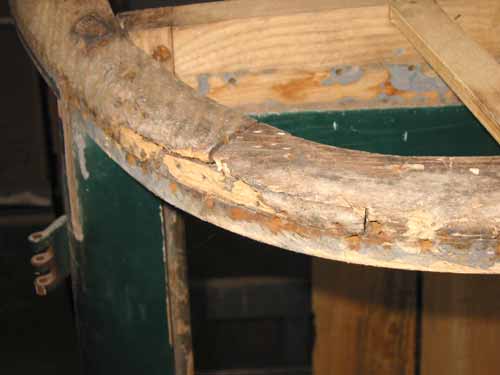 Incidentally, I'm still in the woodwork of the cabin as here in this rotten corner.
To remove broken nails I have written a new topic under Tips & Tricks, see Remove broken nail.

I have digging out an old project of mine and put it onto the Internet. It's a RC model car which I have built in 1980. I have not translated the page but you can enjoy the pictures, see RC Model Car.
---
      Copyright ©  2001-2019 Markus Maurer - all rights reserved  
 |  Last modified: 23.12.2018  | 
Print Page