Ford Model A Pickup Restoration July 2009
In July, the whole month was lacquering announced. After all the black parts were painted, I have started with preparing the green parts. I'm using 'Balsam Green' since Ford used this color in 1929.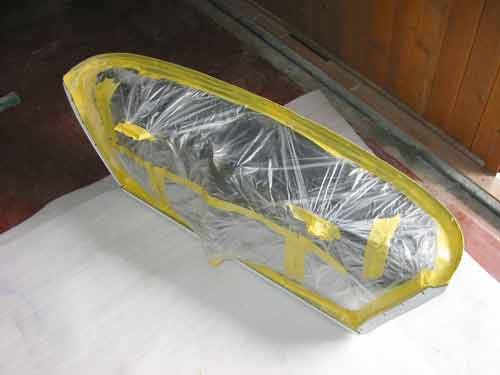 The painting would be done quickly if not all the preparations were necessary. Since my tank is black on the cabin side, I had to cover the black parts before I could paint the green color.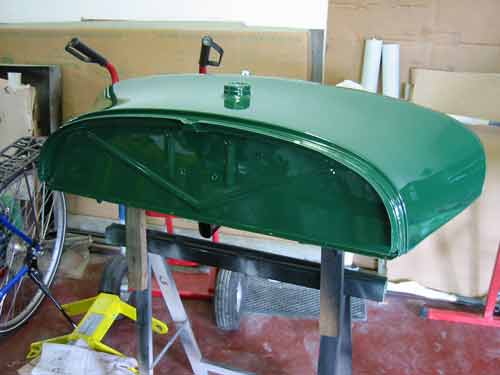 The first part is already painted with green color and the first time I can see the color on a larger area.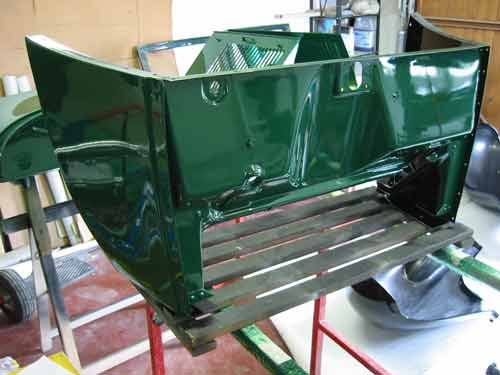 Now the next part is painted green.
The hood I have painted in 3 steps. First inside, then the side louvers and at last the top part.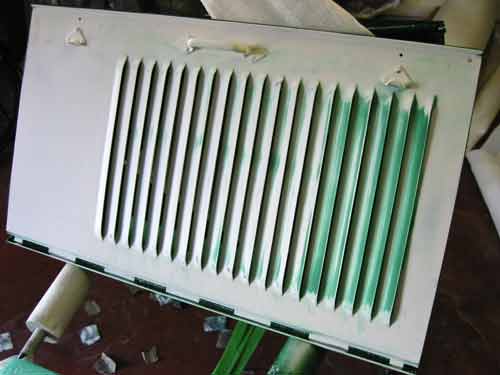 The louvers, which I have not covered, were green. Now, however, too much paint was on the outer side, so I had to sand the green away.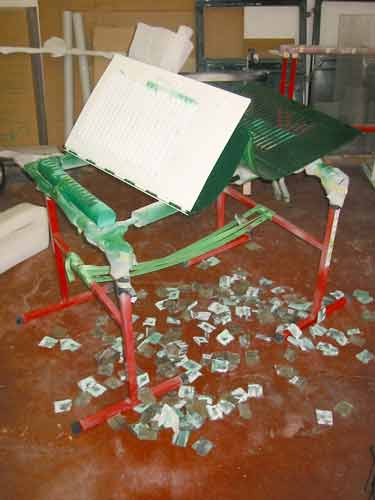 After my sanding battle it looks like this!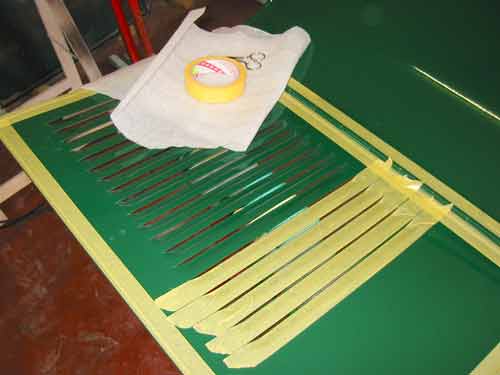 Now I had to cover all louvers on the inside. I was lucky, the tape had just the right width.
Now I could paint the second part, the side panels with the louvers.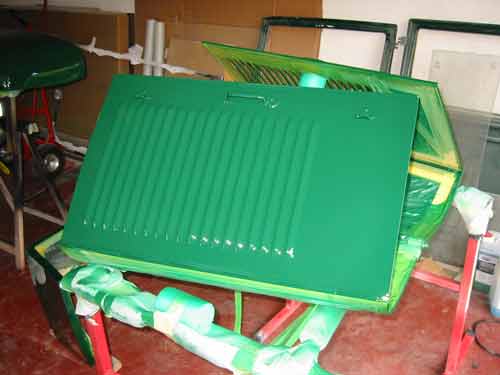 That would be done, of course I will let it dry a few days.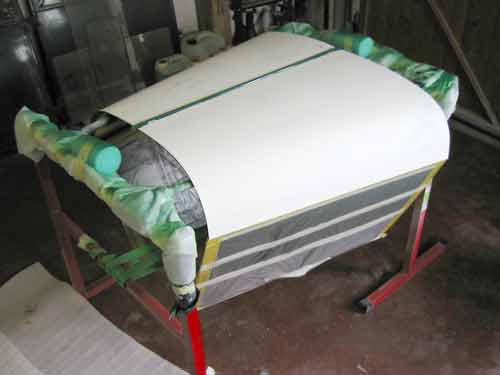 Now I have to prepare, as a last step, the top of the hood.
The hood is painted now but not finished yet. The finishing process like polishing I will show you within the following months.
---
      Copyright ©  2001-2019 Markus Maurer - all rights reserved  
 |  Last modified: 23.12.2018  | 
Print Page