Ford Model A Pickup Restoration February 2009
In February I had one week holidays and beside snowboarding one day in perfect powder snow I was working on my wooden cabin.
The edge of the rear side is a little bit rotten and has to be replaced partially.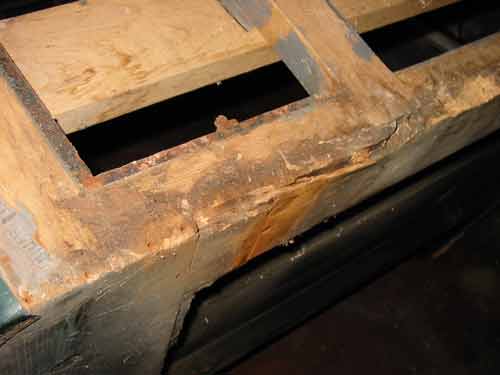 2-3 cm from the surface, the wood has good quality.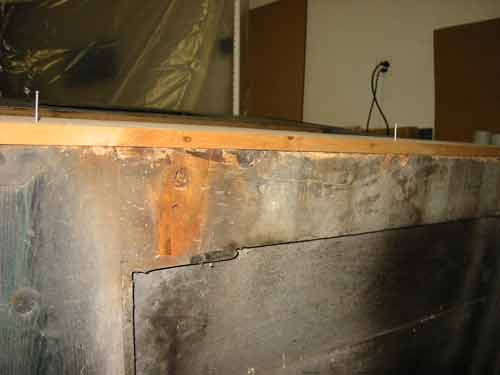 First I fixed a wooden slat to the edge, which helps me later as a guide.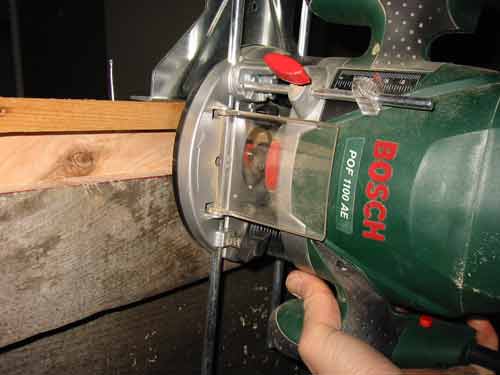 Always think twice before you start working with the router. Otherwise you will get in troubles when you bite the hand that feeds you.
The first step is done.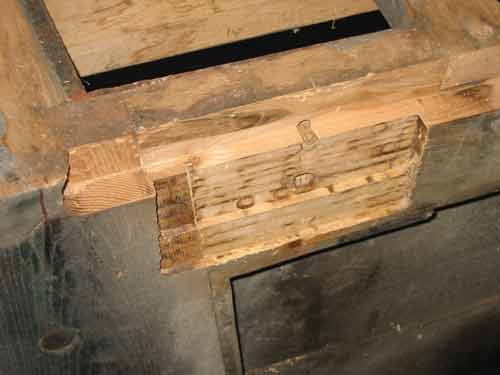 Also the part which is in touch with the frame was not in the best condition and I milled this part too.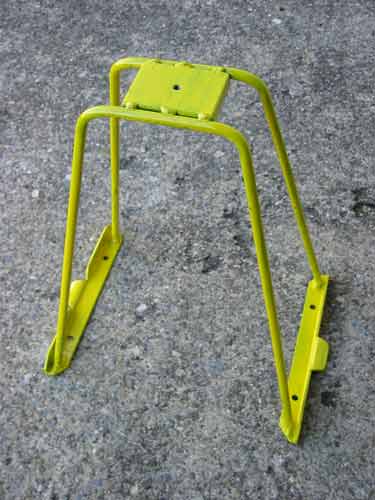 But now, before I can continue my work I have to build a small tool first.

This is the first piece which will enable me to setup the position of my router very easily.
This part fits over the case of the router …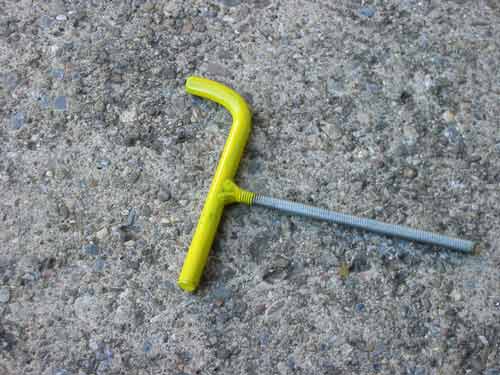 … and with the help of this crank I'll be able to adjust the high.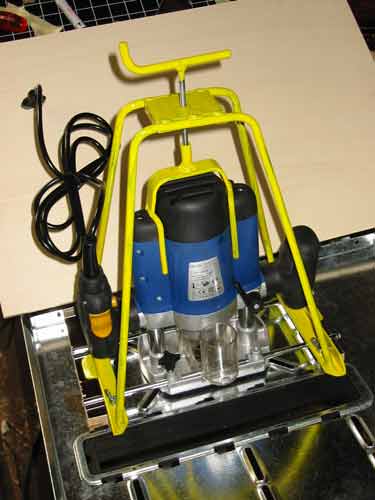 This is how it looks when everything is mounted. The thread is M6 and M6 has a thread pitch of 1 mm which means that I can turn the crank once and the machine goes up or down 1 mm.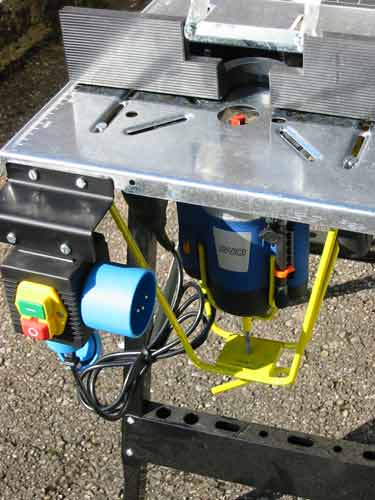 The board of the milling machine table is not very solid and it is very likely that I will make one of my own in the near future.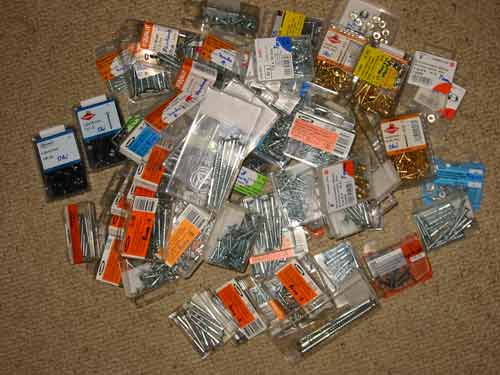 This are all the woodscrews I have bought. It should be enough for 5 cars …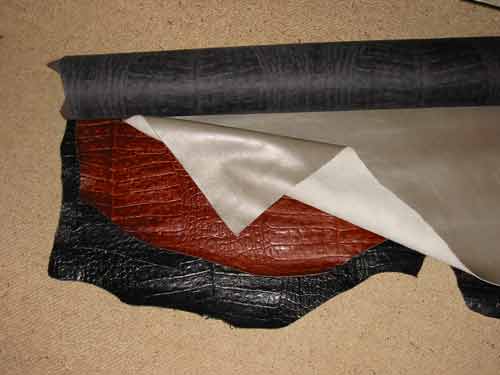 The leather for repairing the leather seat is ready …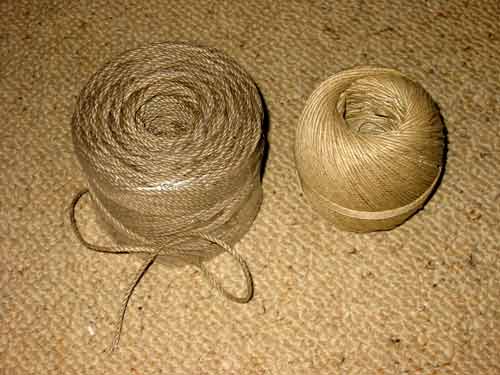 … and at last the cord for the seat springs is ready too.
---
      Copyright ©  2001-2019 Markus Maurer - all rights reserved  
 |  Last modified: 23.12.2018  | 
Print Page