Ford Model A Pickup Restoration June 2009
After many month of sanding, I could paint the first parts with the top coat!
But first I had to grind the hood the very last time.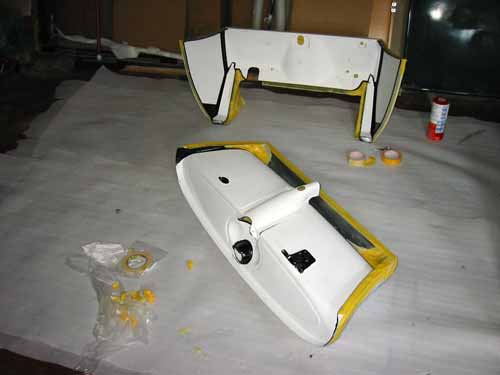 After the grinding was finished, I was able to tape the parts which should not get any paint (yet).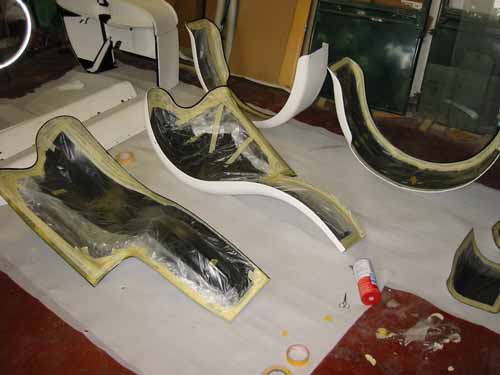 I also hat to make a rack to hold the two rear fenders during painting. You can see them on the following picture.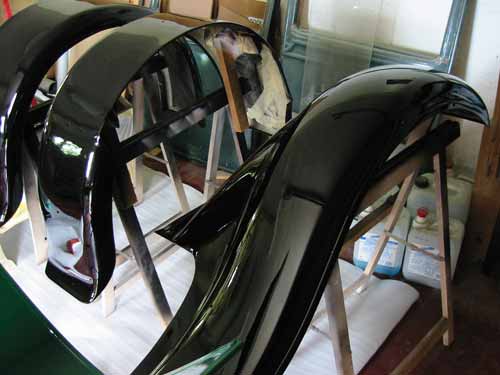 Here is the brilliant result. Although the painting is successful, I will have a show finish and the only way to get this result is with grinding and polishing.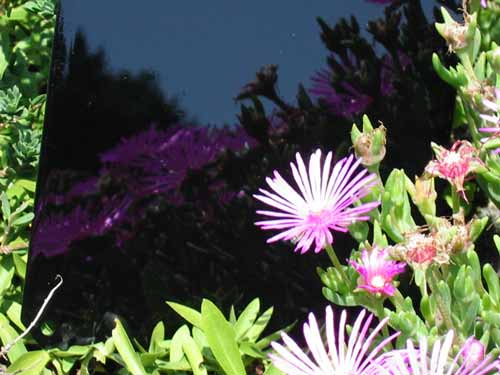 Just to show what can be done with a good preparation (flow rate of color, setting air gun). The dark part in this picture is a steel plate that I painted with black paint, and the flowers are reflected in it.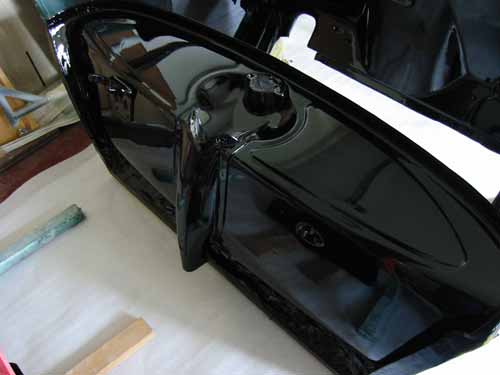 My tank is on the inside black and gets outside a Green. This is not as Ford painted the car, but as you know, this is a Swiss built car and I make the color the same as it was in 1929 when the car was built. This car was originally painted by hand and polished afterwards.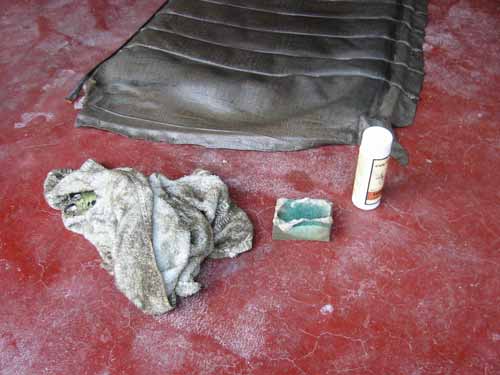 Since the color needs to dry now, I started with the leather cleaning of the seat back.
---
      Copyright ©  2001-2019 Markus Maurer - all rights reserved  
 |  Last modified: 23.12.2018  | 
Print Page