Ford Model A Pickup Restoration March 2009
Another month I have left behind me and the weather forecasts says that the weather will become warmer. These are good news since I'm not able to paint something when the weather is such cold as now. Last Saturday there was a swap meet in Fribourg, the western part of Switzerland. I came home with empty pockets but with lot of old things. My wife cannot understand that I have to pay for this junk …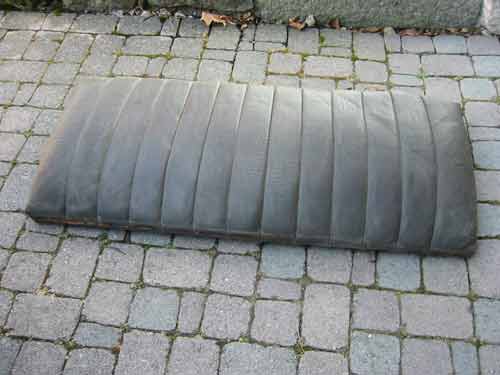 This is the back of my seat and from this view, everything looks fine. Some month ago I said that there will be no more surprise … but I was completely wrong!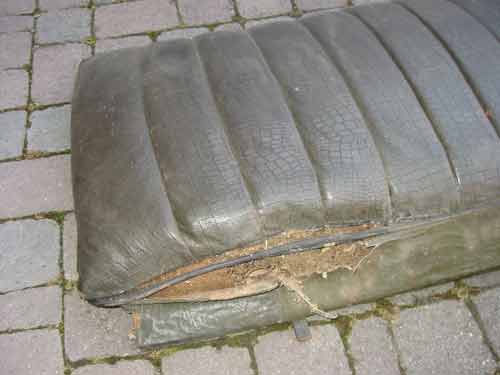 From this angle, the view is not as good as before, but burst seams can be repaired …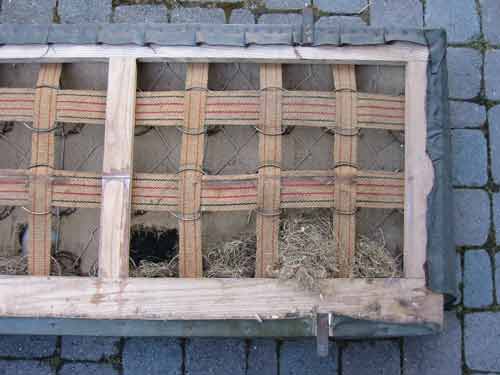 If you have a look at the back side, you will recognize, that in recent years, this was the house of some mice. To have it more comfortable they have ripped out a part of the upholstery.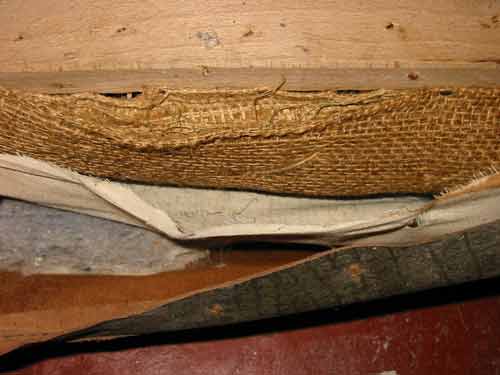 Now I wanted to get a glimpse of the interior and therefore I started with the disassembling of the seat.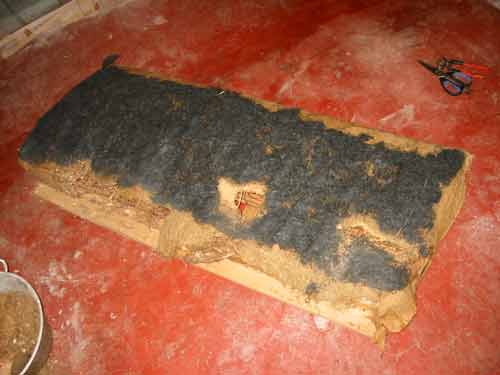 Here you can see the holes the mice have left. The structure of the seat is as follows going from top to bottom:

- Leather (embossed Crock / stitched pattern as asparagus)
- Cotton wool
- White rag
- Horsehair (the black one in the picture)
- Jute rag
- Crin d'afrique (in old books only named D'afrique or Afrik)
- Jute rag
- Springs (laced)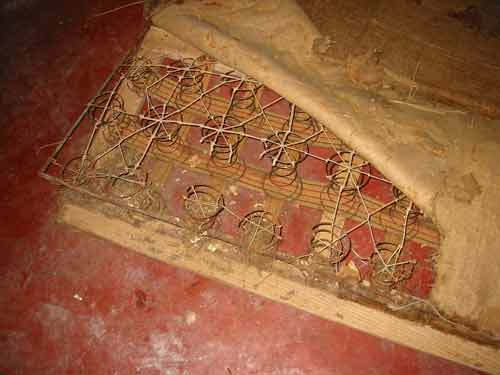 Because of the moisture inside the seat, the spring row at the lower end is oxidized and must be replaced.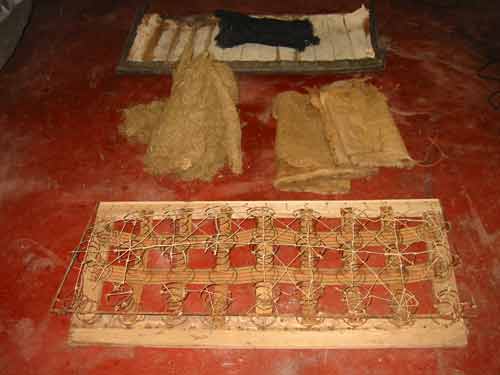 Here you have the overview over all components of the seat. At the top of the picture you see the leather with the white rag and the cotton padding in between. Then follows the cushion material and probably I will need some additional "Crin d'afrique" (fabric of a palm). The two rags I will replace and also some oft springs.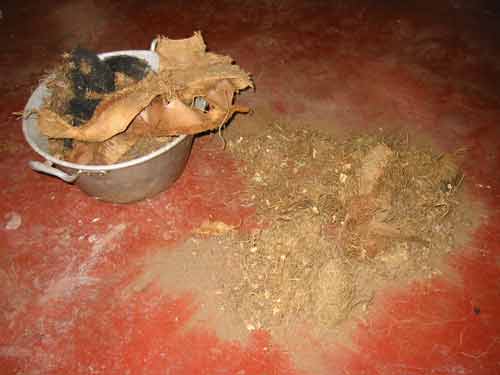 There is a lot of work but first I will put all the mud away. By the way, all what you can see was inside the seat …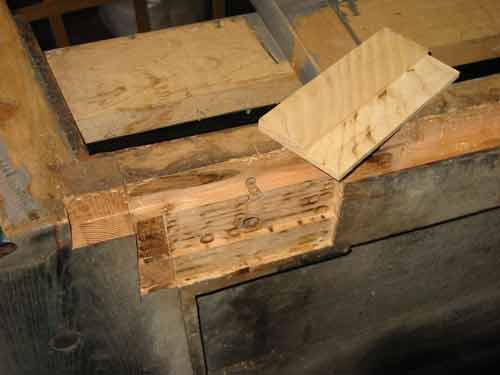 Now I will change the topic, I wanted to glue some parts of the cabin. First I had to fit all the pieces.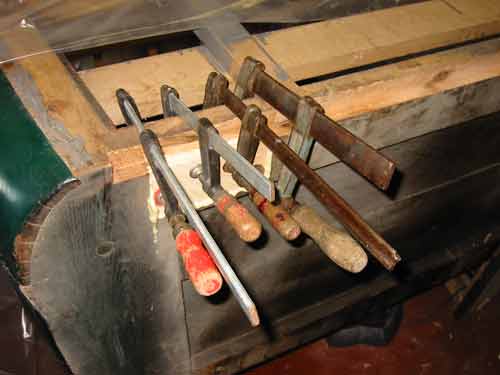 Then I took polyurethane wood glue and glued the piece to the cabin. Always secure the part with clamps because this type of glue will expand.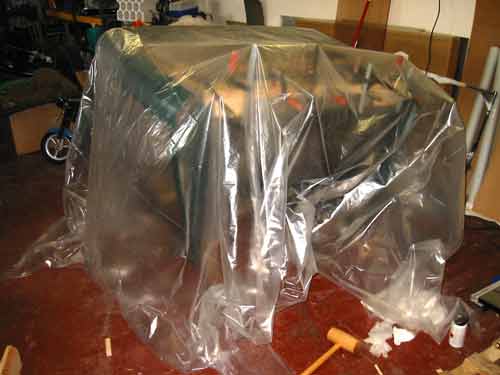 At 8 degrees Fahrenheit, it is too cold for the glue. So once again, I have used a plastic foil to cover the cabin. Then I placed an electric heater inside the cabin and the temperature raised up to pleasant 22 degrees.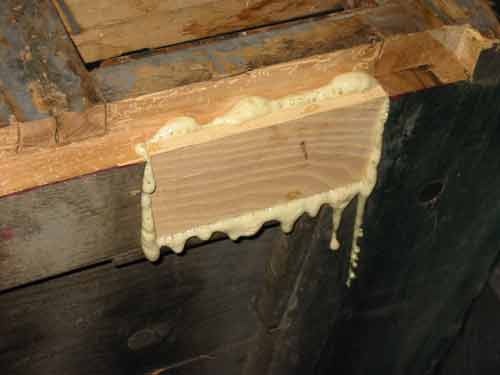 The superfluous glue swells from the cracks (already dry).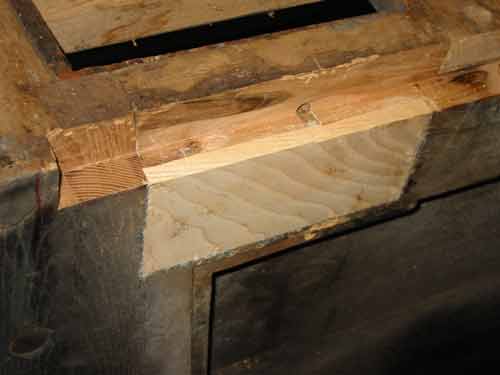 … and after drying use the chisel to remove it.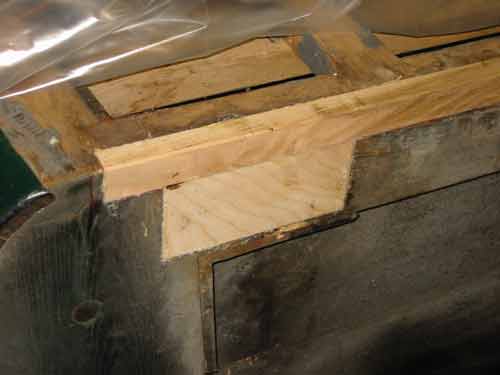 PUR glue dries very quickly and so I can also glue the edge.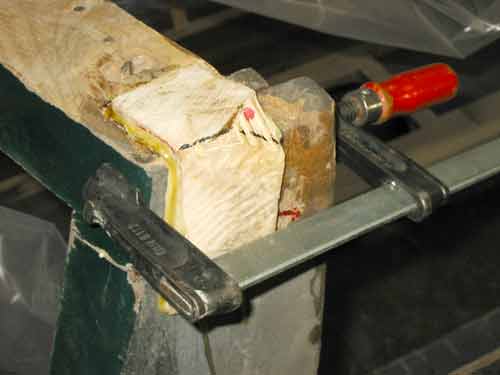 Finally, I glued the front bottom corner where I have prepared a suitable corner which will be cut off after drying.
---
      Copyright ©  2001-2019 Markus Maurer - all rights reserved  
 |  Last modified: 23.12.2018  | 
Print Page