Ford Model A Pickup Restoration August 2009
After the painting of all the sheet metal parts, I have concentrated my work to the wooden cabin.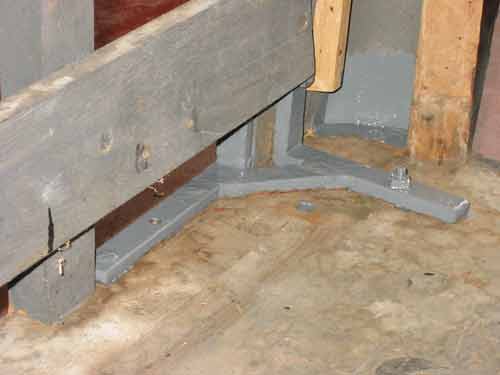 First I have restored all the steel angle and screw heads. The cabin has such angles in most corners. I sanded off the rust and then protected it with POR15 in gray color.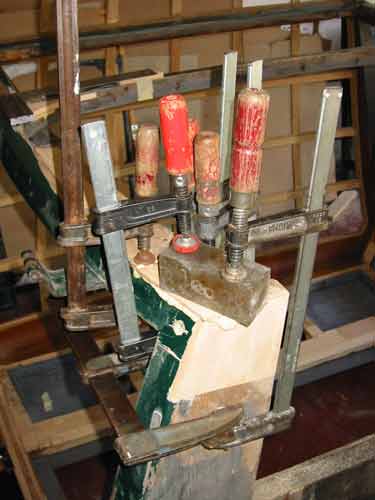 The reconstruction of the lower-right corner is nearly completed.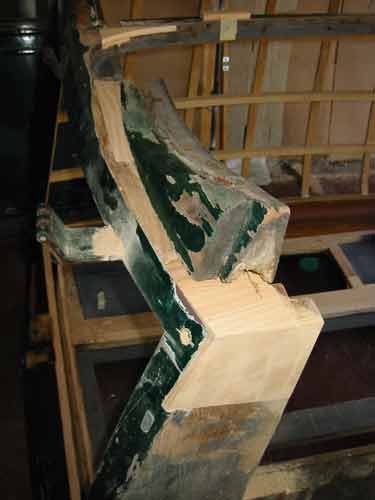 Everything now is ready so far that the nose can be attached. But before I have to rebuild the nose from a piece of ash.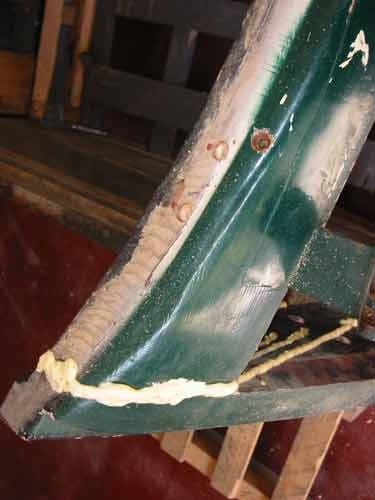 The lower left corner was repaired about 50 years ago. It was the same problem as I had, that means water lets the wood rotten and for this reason, the corner was remade. Now I make the connection permanent. In addition, the parts are neatly glued.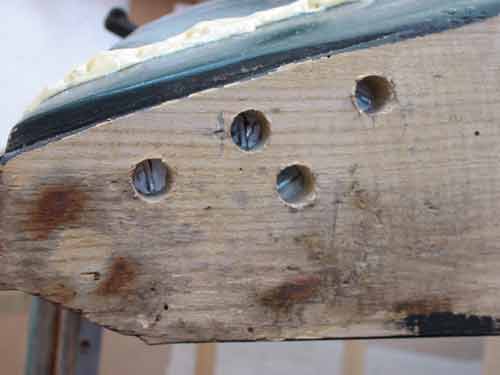 I have fixed it also with 4 screws.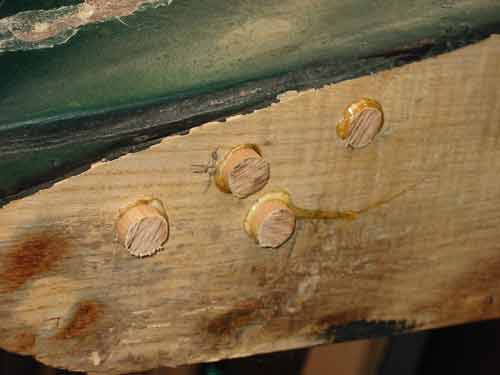 The holes are sealed with wooden plugs.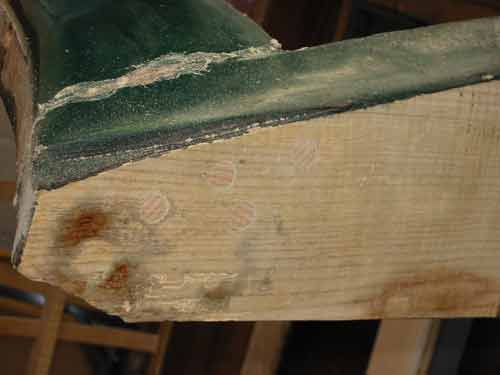 Then the plugs are grounded.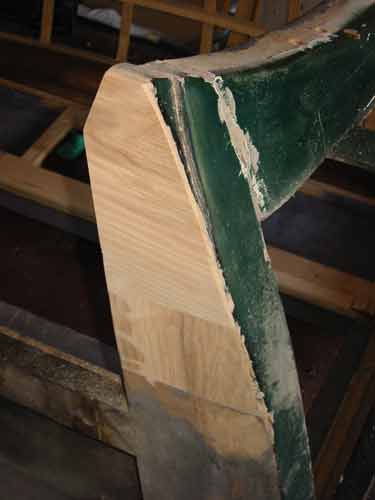 I have also glued a thin ash at the bottom and then cleanly sanded it.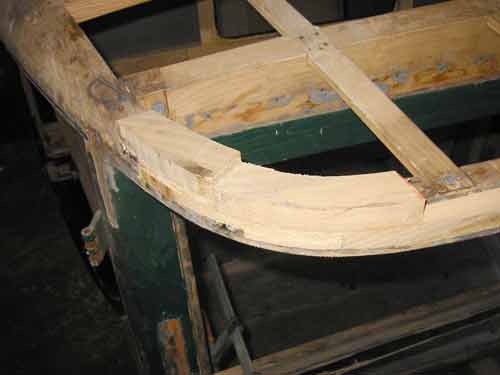 The upper-right corner had a water damage too because the roof was not sealed. In addition, I have rebuilt it with several layers of wood.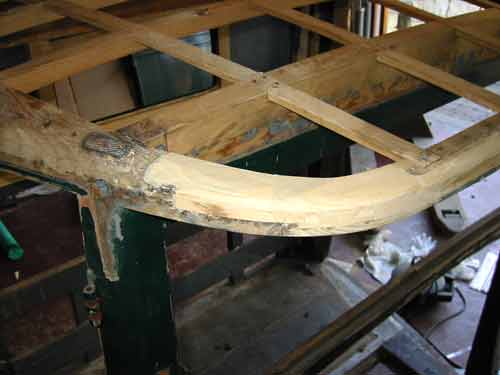 After drying of the glue, I have sanded the edge and brought it back into shape.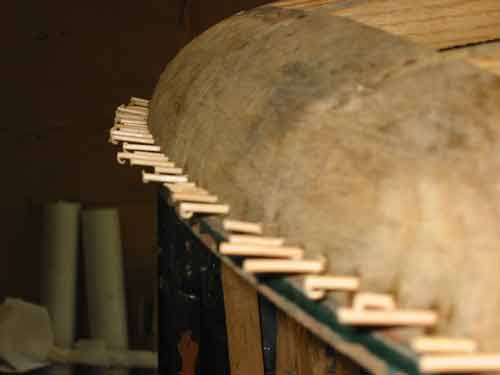 To attach the roof as well as for the metal on the back side many nail holes are in the wood. If have closed the holes with more than 300 toothpicks.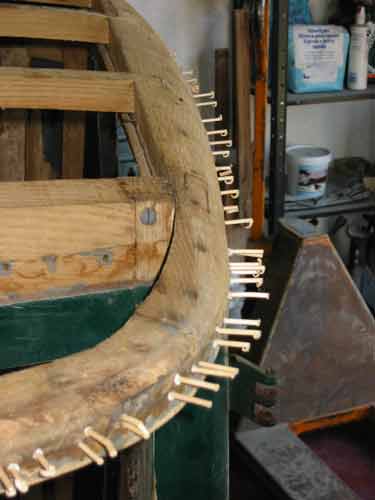 Once the glue is dry I can cut off the end with a chisel.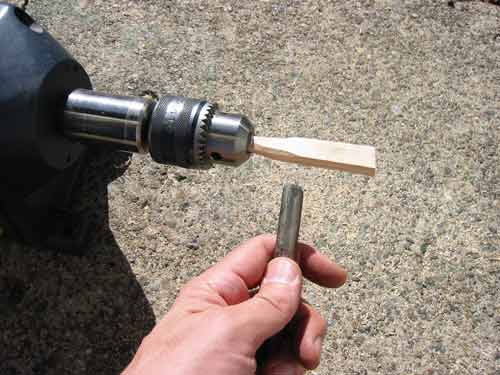 If I need a larger diameter and if I prefer ash wood, I put a piece of wood into a chuck and take a wood chisel.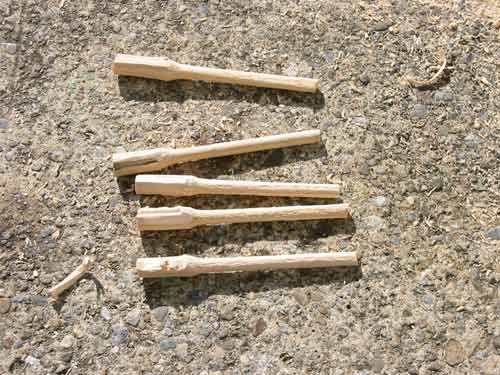 And this is the result.
---
      Copyright ©  2001-2019 Markus Maurer - all rights reserved  
 |  Last modified: 23.12.2018  | 
Print Page