Ford Model A Pickup Restoration December 2009
2009 is over but at least I have managed to supply the car with a new back wall.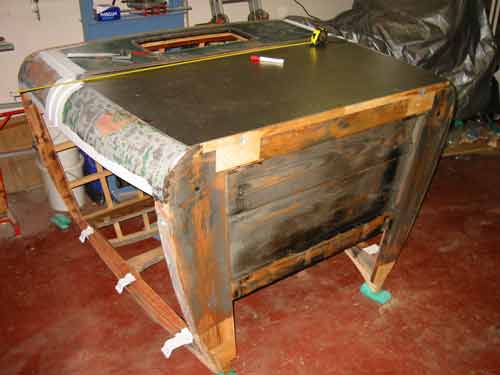 The lower part of the rear wall was rusted through in some places and that is why I made a new sheet metal.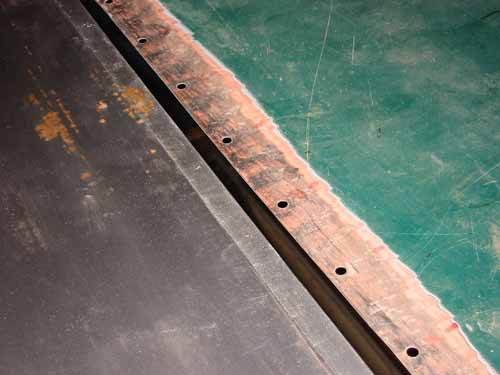 Into the existing sheet metal, I punched holes.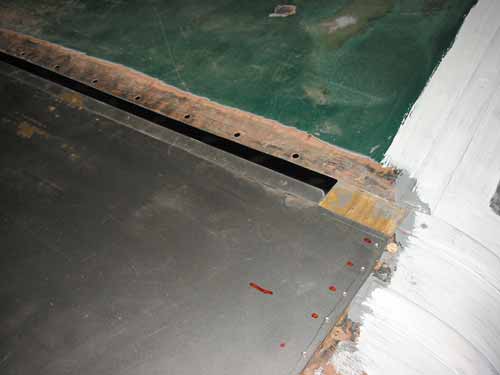 Now I can push the new sheet metal under the old one. On the right side you can see the drilled holes for the nails.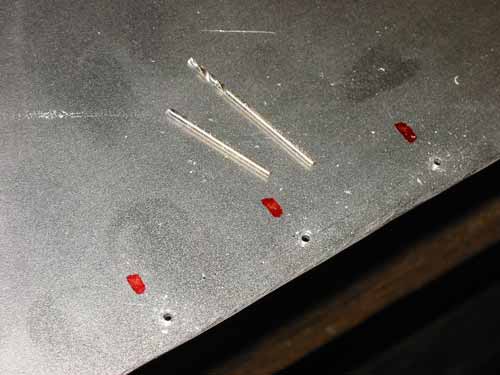 The sheet metal is nailed to the wood. I used nails with 1.7 mm in diameter and drilled holes of 1.5 mm. That was not always successful, so I made 3 drills shorter …
Now I did the spot welding with the 'poor man's method'.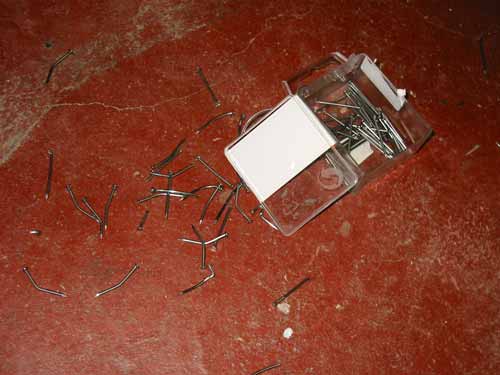 The first nail was not always a success!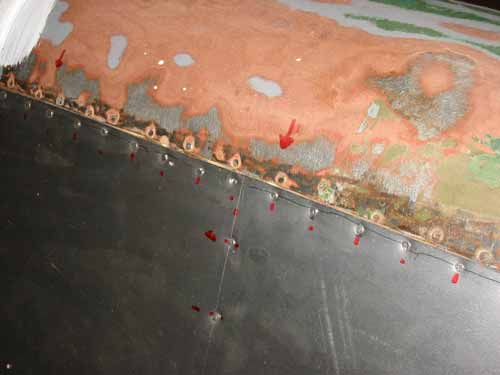 All nails are placed in short intervals.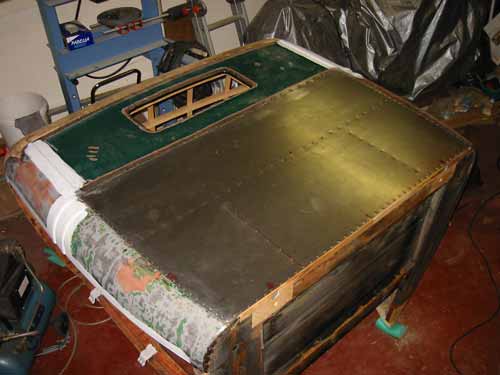 The nail job is done.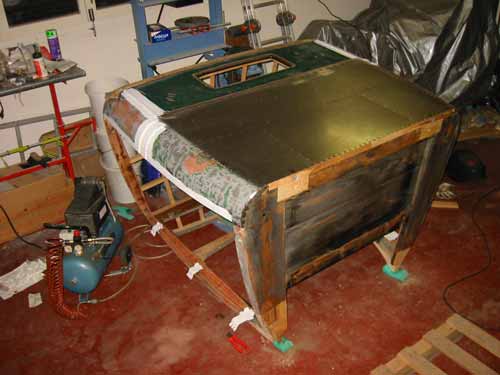 Next follows the primer.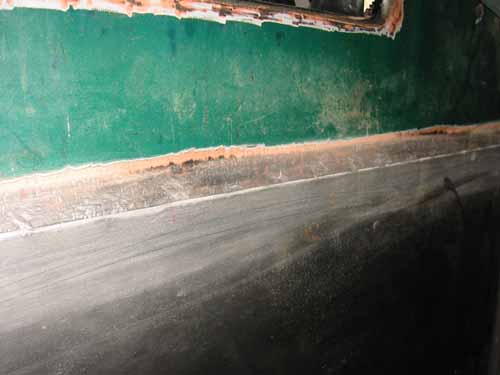 Now, the welds are sanded clean.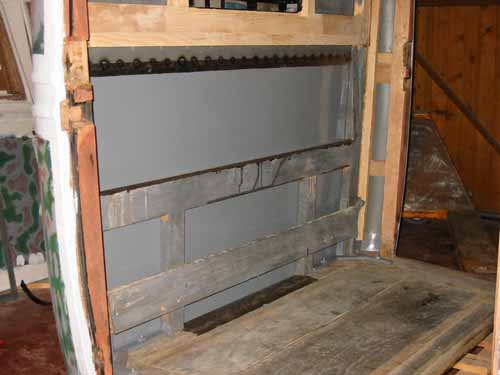 The same has to be done inside.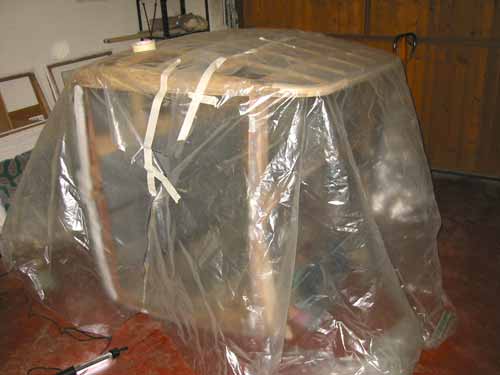 Before I can continue with the rust protection, I must bring the cabin from 7 up to 17 degrees operating temperature. Therefore I use a plastic film and put an electric heater inside.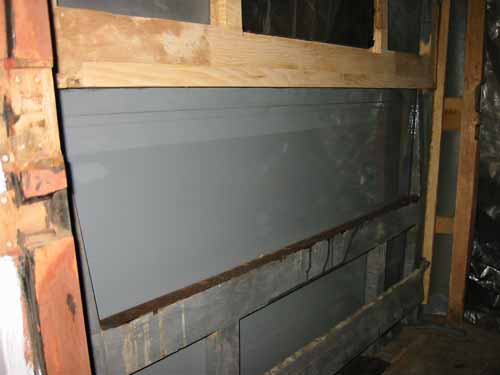 The seam I closed with POR 15.
---
      Copyright ©  2001-2019 Markus Maurer - all rights reserved  
 |  Last modified: 23.12.2018  | 
Print Page