Ford Model A Pickup Restoration September 2009
I'm still in the woodwork of my cabin, but slowly I see an end.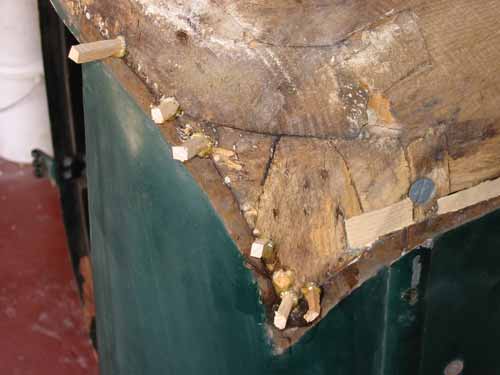 Having closed a total of about 700 nail and screw holes, these are the last ones.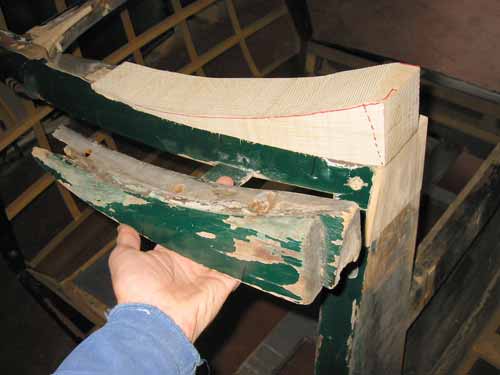 This leading edge I had to reshape.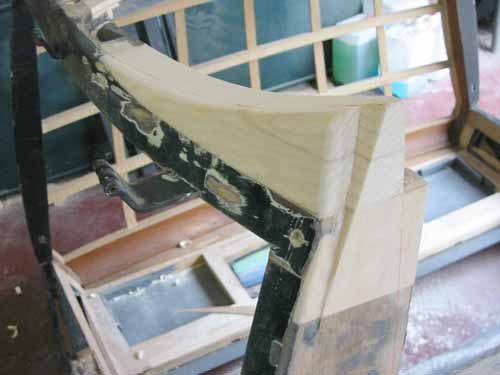 The result is like new, I had to make sure that the radius is correct, because this is later bolted together with the tank base.
The opposite edge had due to a previous repair no longer the original shape. This I wanted to bring back to original.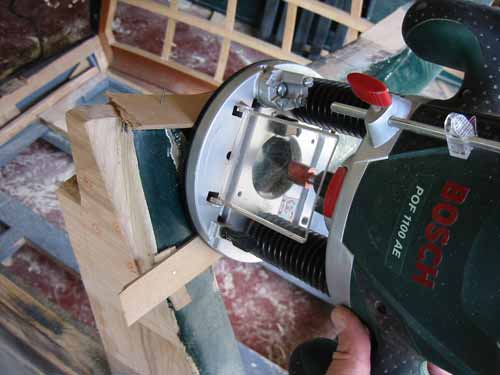 Here I had to build up additional wood. On the picture you can see how I get the guide for the router.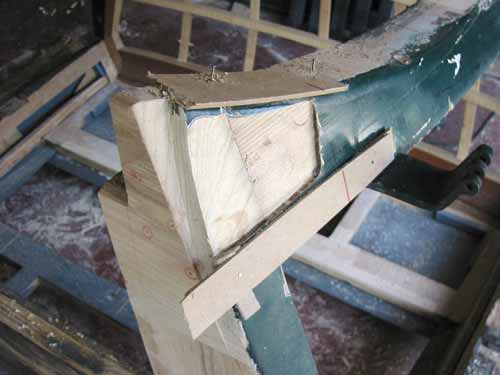 Everything is ready to glue the wooden plate.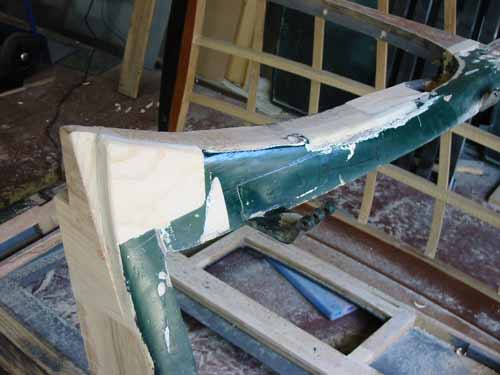 The shape of this corner is now more like the one on the opposite side.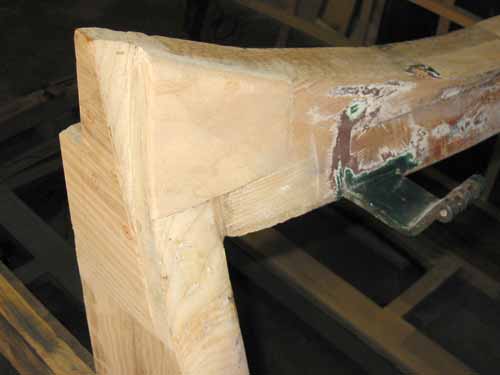 The paint is already sanded off.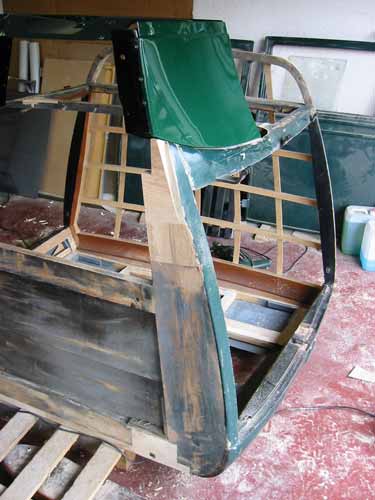 I have regularly checked the radius of the counterpart.
---
      Copyright ©  2001-2019 Markus Maurer - all rights reserved  
 |  Last modified: 23.12.2018  | 
Print Page