Ford Model A Pickup Restoration May 2009
I can see some visible progress in my work. All sheet metal parts are ready for the final paint. The top coat is ready, I will use 'Balsam Green' for my car.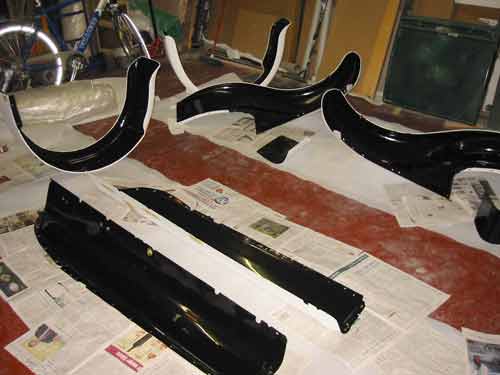 Before I can use the spray gun, I have to paint some parts by hand. This is mainly inside the fenders.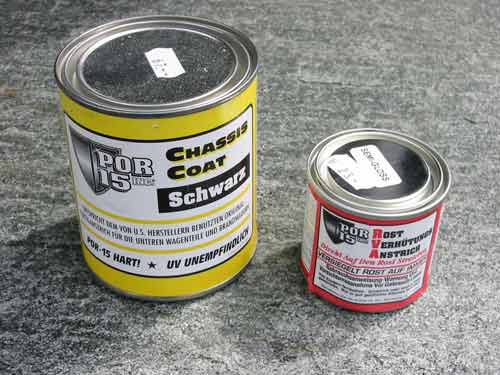 I first use POR 15 rust protection and then chassis black.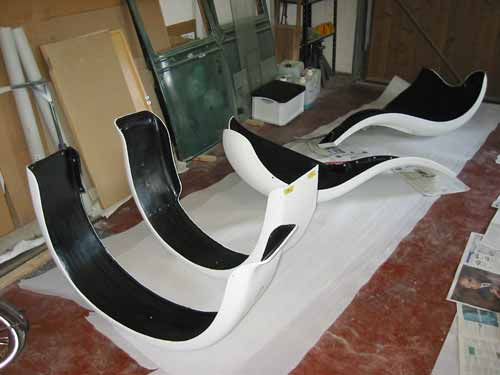 Here is the chassis black already applied.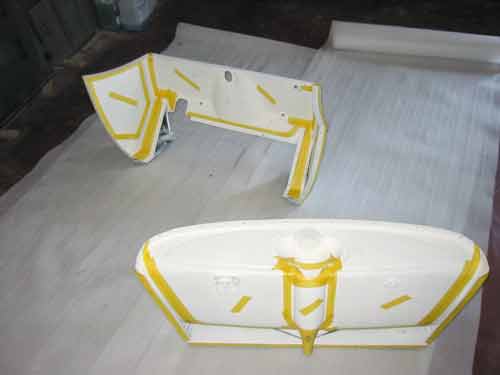 In the area of the tank, there are several places which are poorly accessible and I painted it by hand.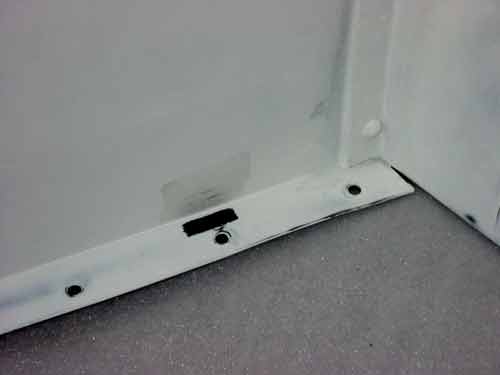 For a good grounding, I have grinded the surface at four locations.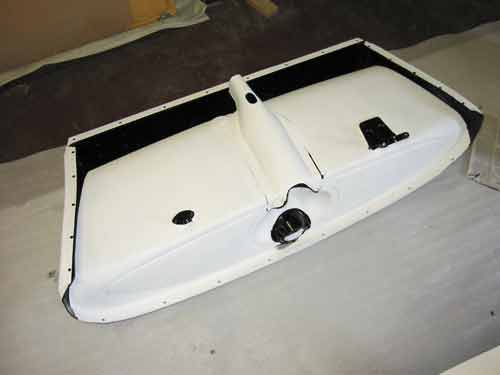 The remaining white parts of the tank can now easily be painted with the gun.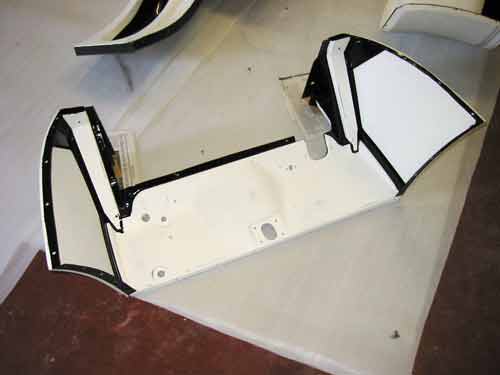 Also this part is prepared now for the final coat.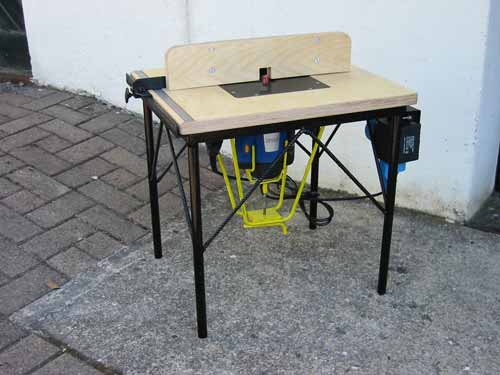 In the Tips & Tricks section you will find a new topic about my self made router table.

Find more about this in the Tips & Tricks, under the title: Router Table.


---
      Copyright ©  2001-2019 Markus Maurer - all rights reserved  
 |  Last modified: 23.12.2018  | 
Print Page