Ford Model A Pickup Restoration August 2007
I know, actually I should do my painting jobs but I did other things the last month. I have made some welding tasks but have a look at the following pictures.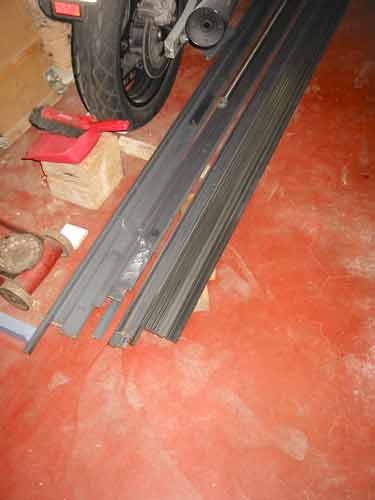 Now you can see what I'm doing with these steel sections.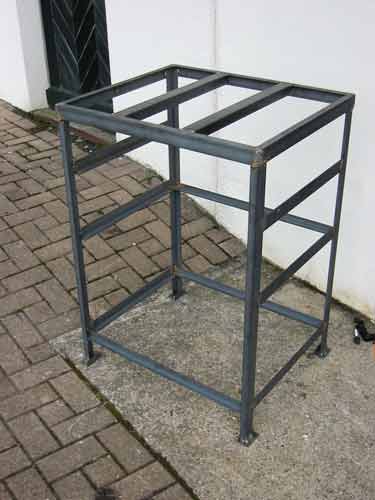 First I made this rack. Later I want to mount some machines on top of it.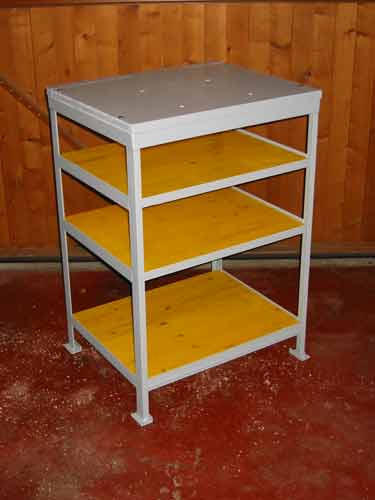 Here you can see the final product, painted and ready to use.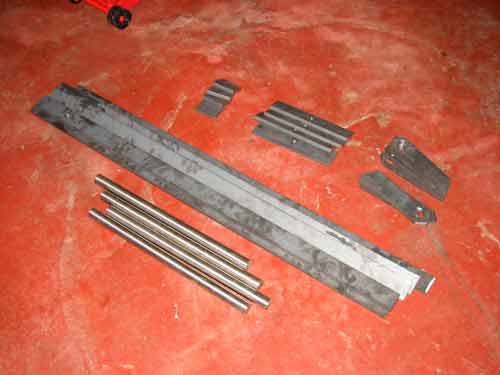 The rack was just for the warm up but now I will make a tool where it is important that it will withstand the static load. I have calculated this with a special tool on my PC.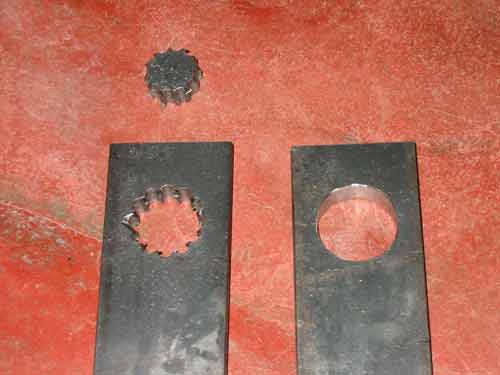 I don't have a 30 mm drill but there are other ways to make such a hole in 12 mm steel. Just drill small holes in a circle. push out the center part (see left hand side). You get the final result by using an air grinder. The holes are not 100% round but in this case it is no problem.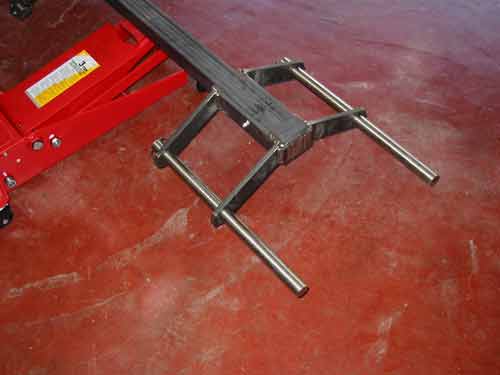 After welding the parts together, you see a little bit more for what this tool could be used for.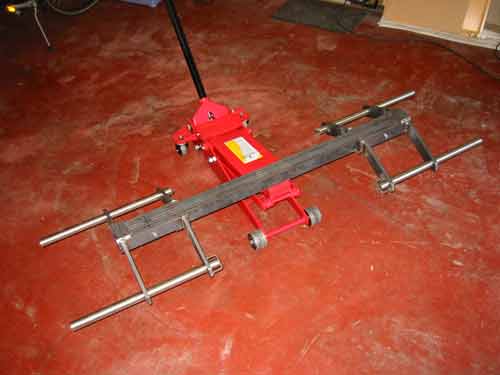 Here you can see that it must be used for lifting up a car, but how? The 4 round steel sections can be removed. Then move this tool under the car, exactly between the rear tires, mount the 4 steel sections, one on each side of the wheel and then lift up the car. Then put 2 stands under the wheels and do the same procedure in front of the car.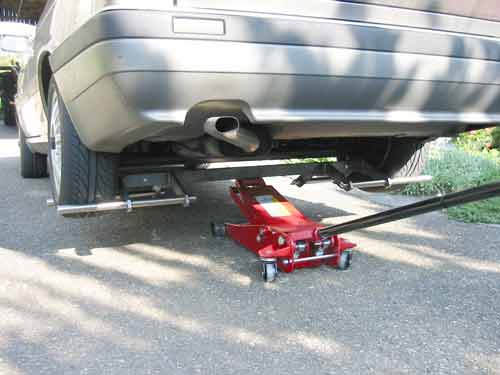 Here is my first static load test with my Audi 4000, no problem everything works as designed. Now I own an easy tool to lift up my car and there is no risk to damage my rear axle. The tool is not 100% finished yet but as soon as possible you will find the description on my 'Tips & Tricks page.

By the way, there is a new topic on my Tips & Tricks site which describes how I'm Polishing Plastic.
---
      Copyright ©  2001-2019 Markus Maurer - all rights reserved  
 |  Last modified: 23.12.2018  | 
Print Page