Ford Model A Pickup Restoration October 2007
During the past month I have put filler onto the surface and then I grinded it to become a smooth surface.
The rear fenders are Swiss hand made and therefore needs a lot of work to get a perfect surface.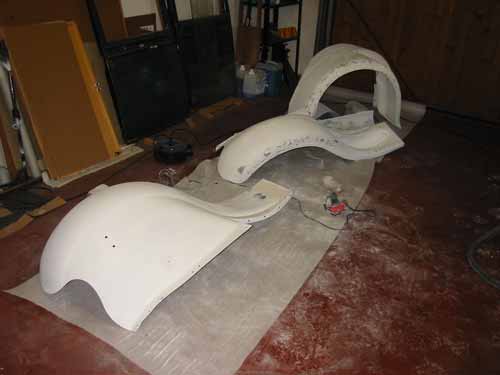 The front fenders have only minor dents.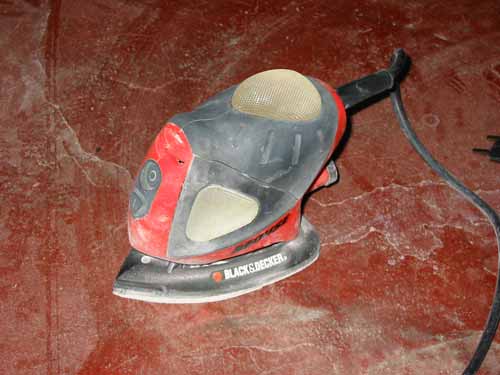 This grinding tool does not live any more. Since a condenser exploded with a big bang it stopped running. I already have ordered an air driven tool but this is actually blocked at the Swiss custom but I hope I'll get it soon.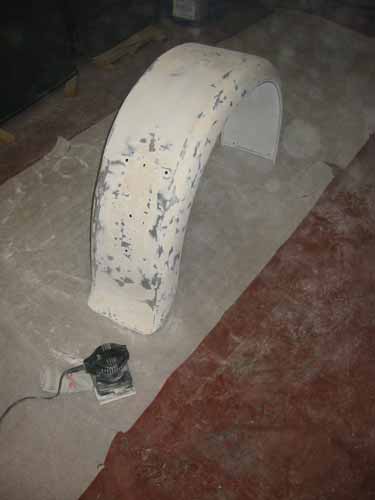 In the meantime I'm using my older tool.
---
      Copyright ©  2001-2019 Markus Maurer - all rights reserved  
 |  Last modified: 23.12.2018  | 
Print Page