Ford Model A Pickup Restoration July 2007
The work on the fenders takes me a lot of time and since I could not spend some days of my summer holidays, the progress is very slow.
First I had to bulge some dents on my fenders, especially where I have welded the sheet metal. Then the fenders are grinded with sandpaper before I cold apply a coat of epoxy primer.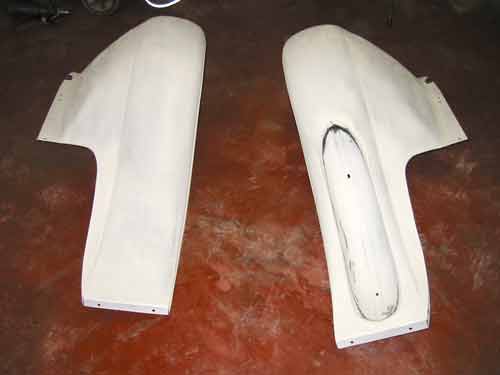 There were many surfaces I had to prepare.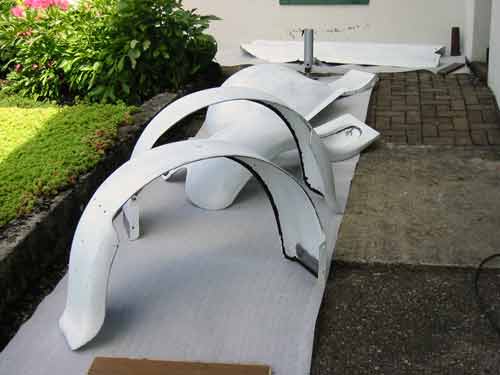 These are all parts, already degreased. They will be coated with epoxy primer.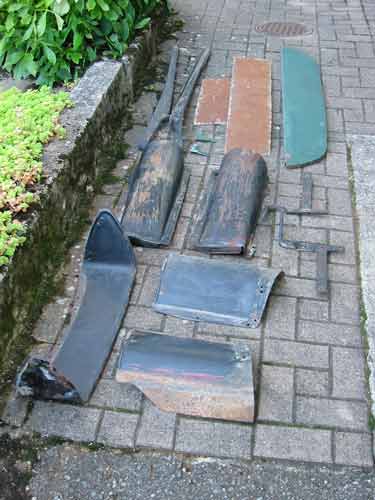 Since I wanted to finish all sandblasting jobs for this year, I made these parts too.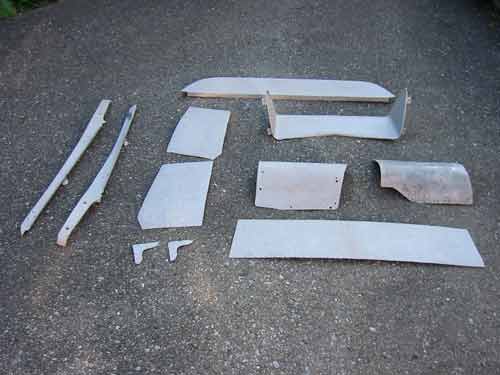 They are sandblasted and ready to be painted. Now I can close the door of my sandblasting cabinet and store the cabinet until I'll need it next year.
---
      Copyright ©  2001-2019 Markus Maurer - all rights reserved  
 |  Last modified: 23.12.2018  | 
Print Page