Ford Model A Pickup Restoration May 2007
During May I was able to finish all sandblasting jobs of the bigger sheet metal parts like the fenders.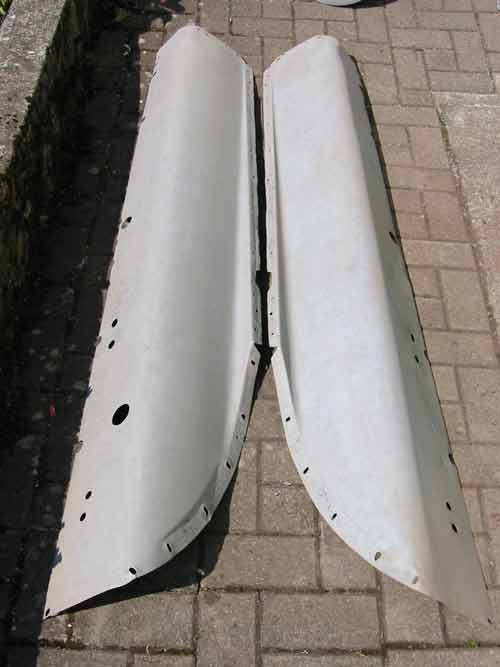 These are the parts that are located on both side of the car above the running board.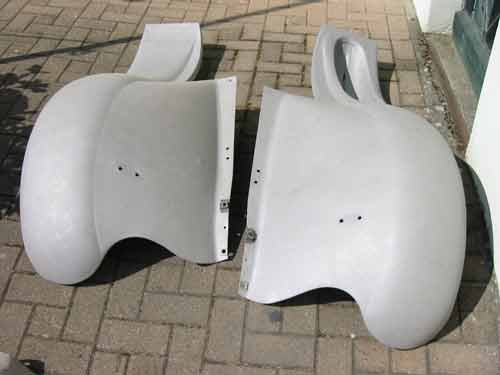 The sandblasting of the front fenders was a very time consuming task.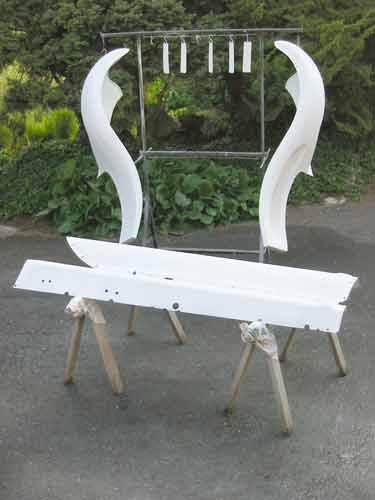 The epoxy primer was painted the same day and dried at the sun.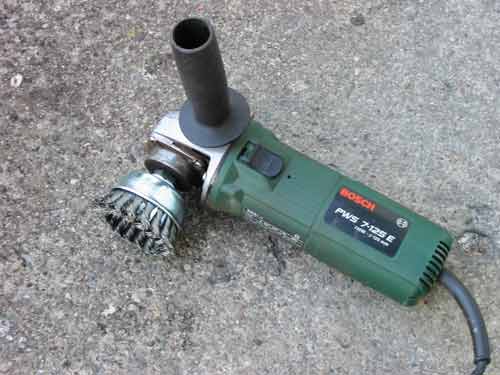 To get the sandblasting job faster, I cleaned the rear fender with this type of wire brush first.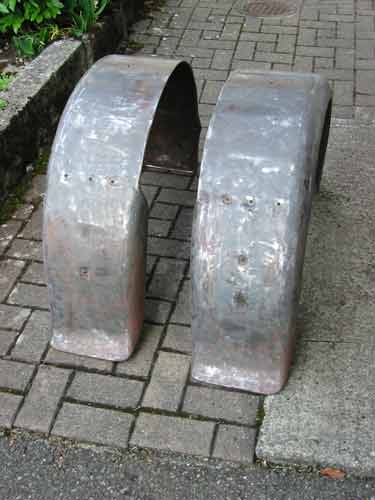 On the outside, the black color is removed and the metal surface is visible.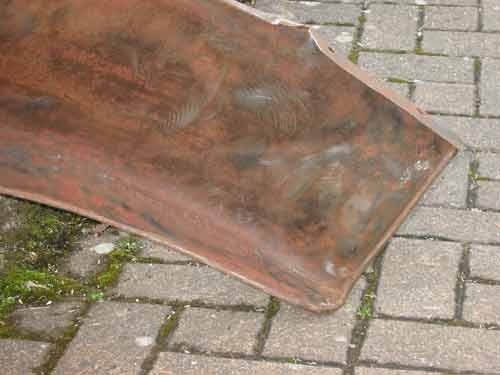 It is very important to remove all the stuff from inside the fender. Be aware that if the paint is not hard, it will be difficult with sandblasting, at least you will need more time than usual.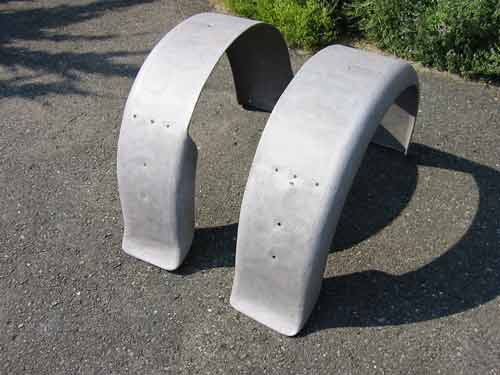 It was a success, I needed less time for sandblasting with this preparation compared with my front fenders.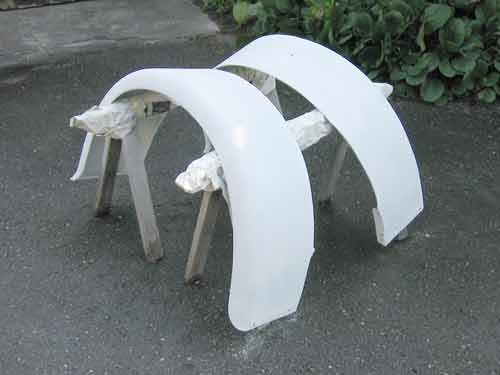 The surface was cleaned, degreased, the dust was removed and finally a coat of epoxy primer followed.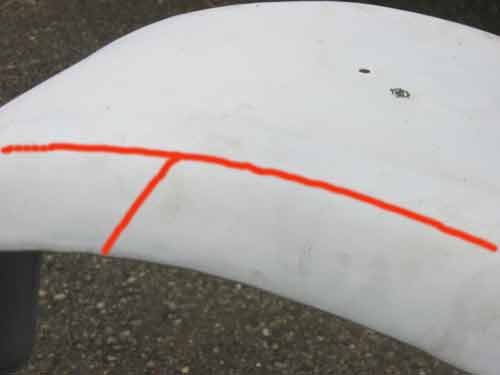 When I had finished sandblasting, I saw something on the rear fenders so I have to make the conclusion that these fenders were made in Switzerland by the company Wilhelm Frey. The fenders are not made from one piece but these are built from different parts which are welded together. On the picture I have marked the region where they are welded. Also there are some imperfections visible because they are hand made.
---
      Copyright ©  2001-2019 Markus Maurer - all rights reserved  
 |  Last modified: 23.12.2018  | 
Print Page