Ford Model A Pickup Restoration February 2007
The last unexpected surprises I guess came up this month.
Inside the cabin there was a bigger damage at the inlay since water came in at the rear window.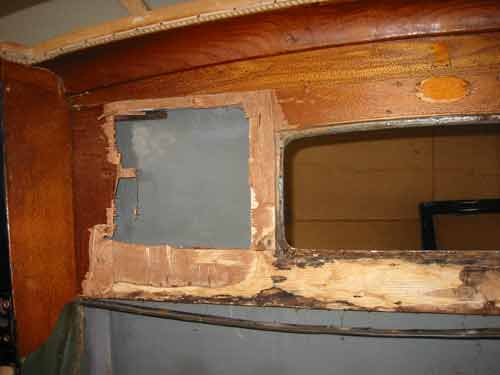 First I removed the inlay but you see the wooden parts underneath are damaged.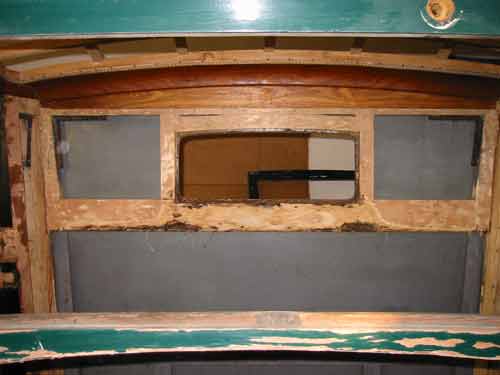 Everything is removed now and I will face a lot of work to repair the wooden parts.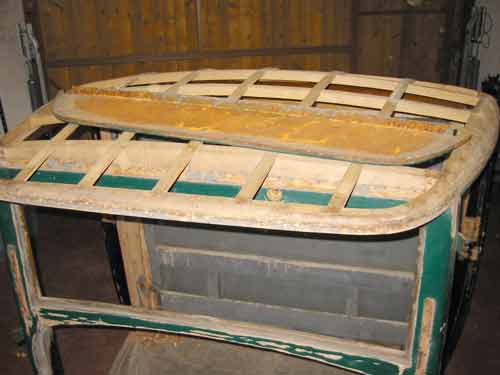 I have also removed the sheet metal in front of the roof. This way it is easier to replace the wood.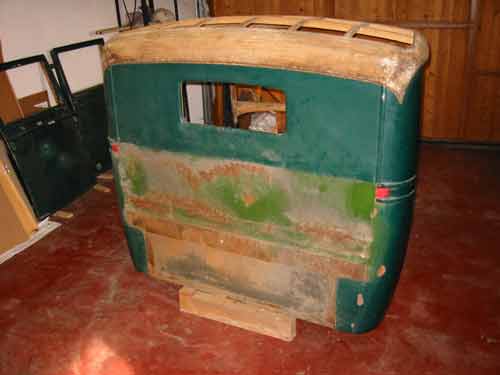 A big section of the sheet metal at the rear side is rusty and has to be removed too.
First I have to make a cut with an air saw and then remove nail by nail.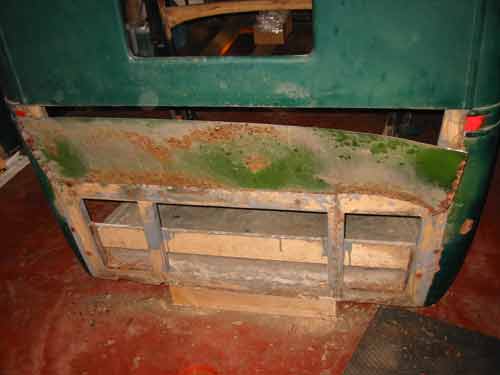 On both sides and at the bottom, the sheet metal is fixed with nails onto the wooden frame.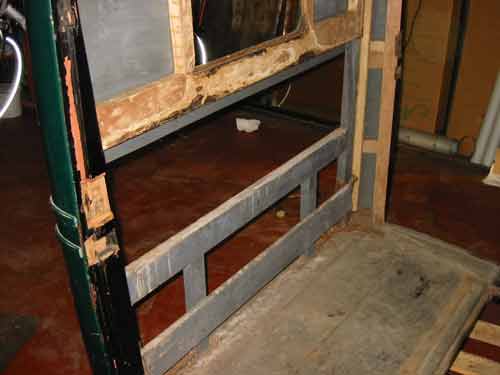 I will close the whole with a new piece of sheet metal later.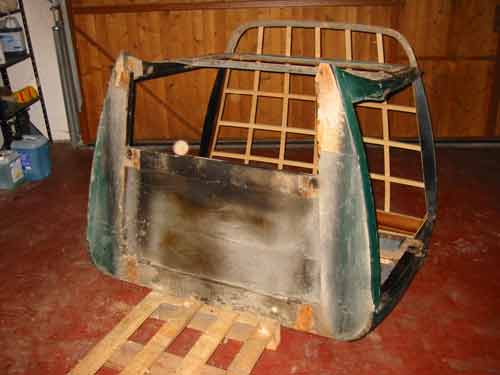 I have turned the cabin onto the back side to see how good or bad the condition of the wood is.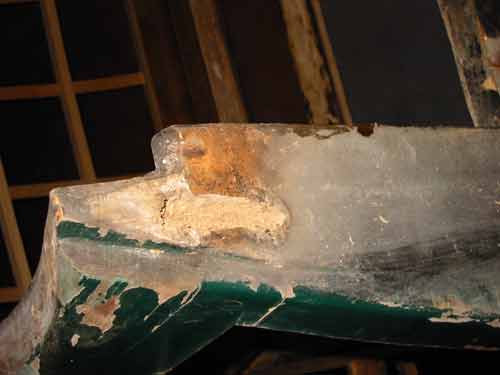 Surprise, surprise, one side is not in a good condition, the wood is rotten. But this is not very critical, I'm able to repair it.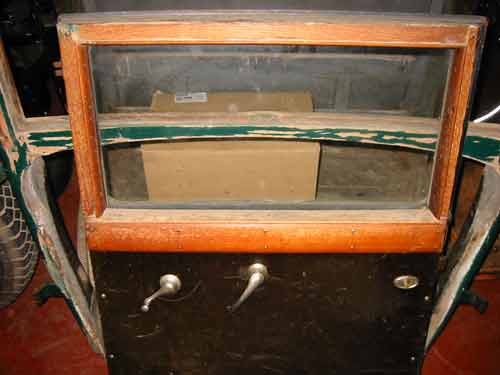 The doors are looking good from outside, but how is the condition inside?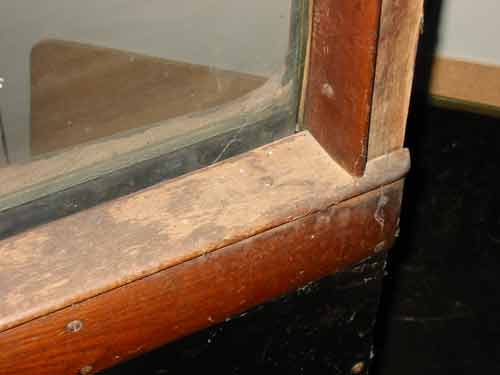 The wood at the window frames looks bad but the wood is still in good condition.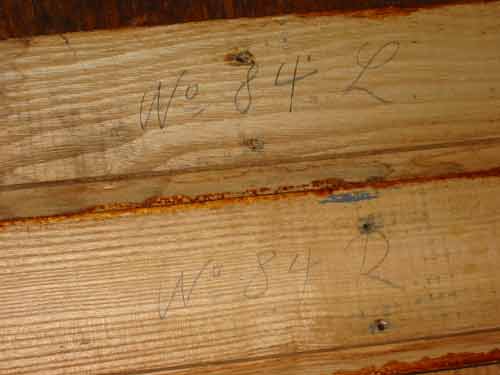 Is this the 84th car which was built at the Frey company? All wooden parts from the doors are marked with 'No 84' at the rear side.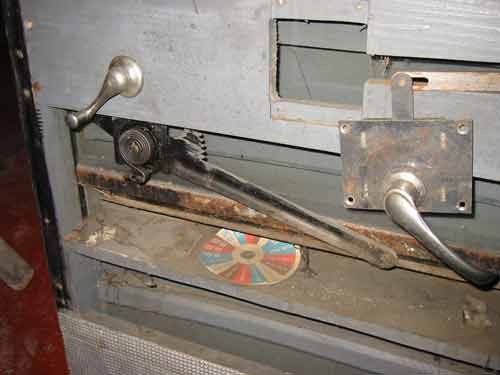 The mechanic is still working, probably the spring is not so strong anymore and has to be replaced.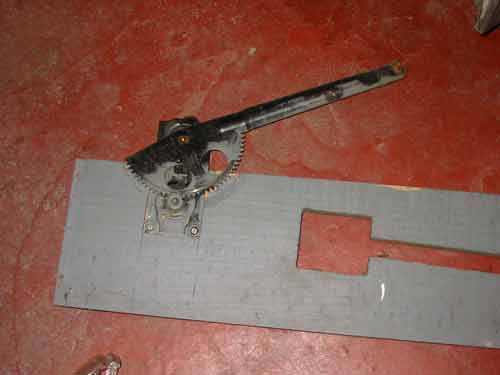 Here is the mechanic to move the side window.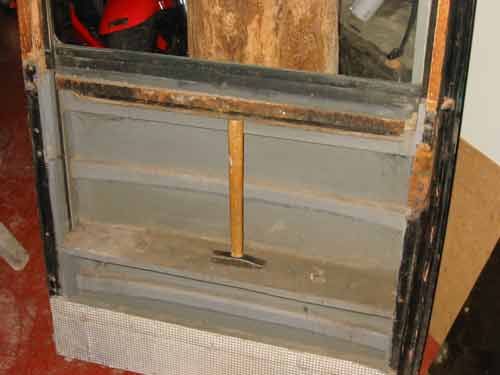 The door is stripped down, just the glass is on it place.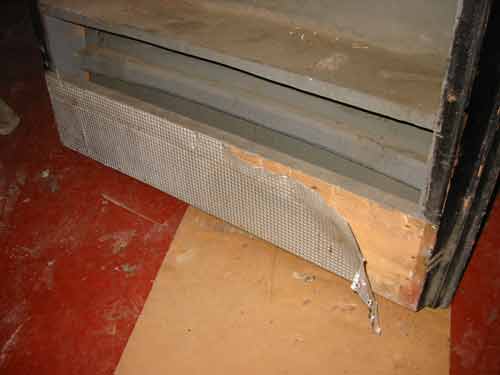 The aluminum sheet will also removed and replaced by a new one.
Now I'm facing a lot of wood work, but first I have to organize some ash.
---
      Copyright ©  2001-2019 Markus Maurer - all rights reserved  
 |  Last modified: 23.12.2018  | 
Print Page