Ford Model A Pickup Restoration June 2007
After sandblasting, I spotted out rust holes in three regions of the fenders. I have to weld new sheet metal to repair the holes.
Both fenders had holes where they are connected to the running board.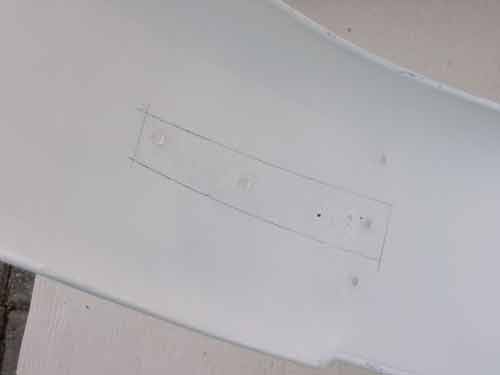 This was the third location. First I have to mark the section which I have to cut out. The sheet metal is approximately 1,1 to 1,2 mm thick.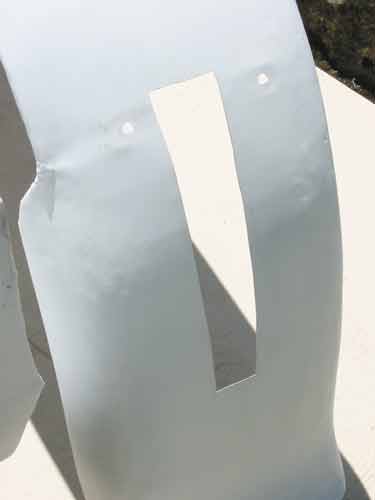 Then I cut out the hole with a air saw. This is the best way which will not damage the remaining metal.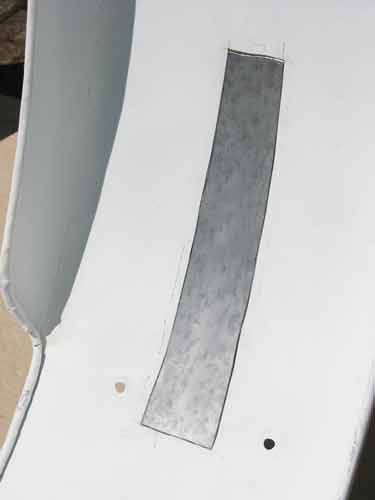 In order to get the replacement sheet metal fitted, first cut it a little bit bigger than the hole, gif them the right shape, hold it inside the fender and mark it from outside. Now you can cut it to the correct size until it fits perfectly.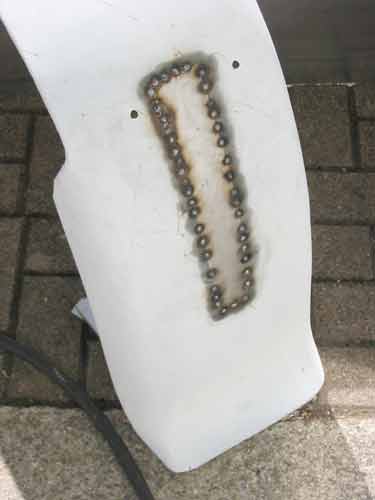 Then the sheet metal will be welded with one weld spot after the other. Let the metal cool down to avoid any distortion.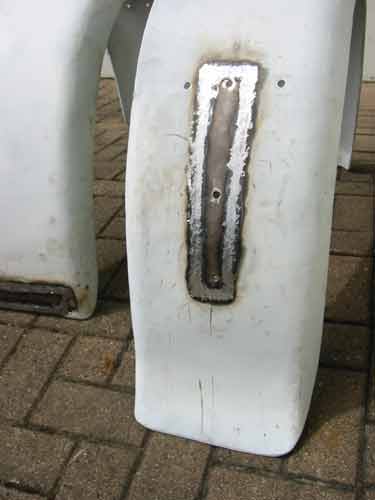 If the weld is closed, you can grind or mill off the weld.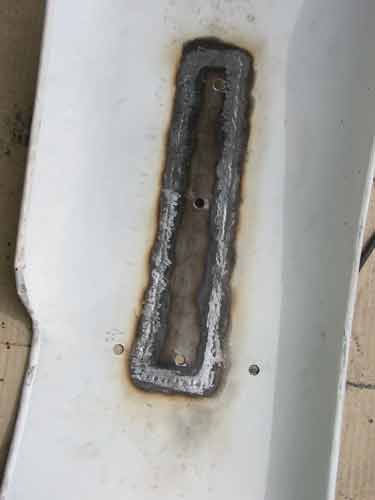 Also grind it from inside and finally some minor distortion has to be repaired.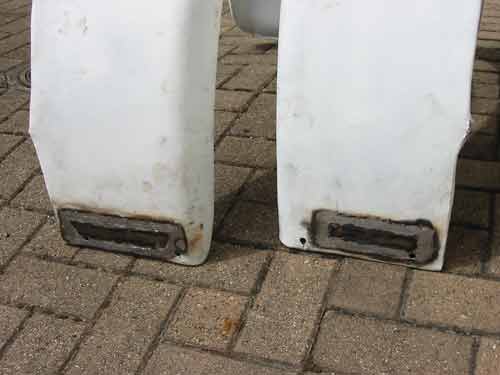 These are the other two parts which I had to repair.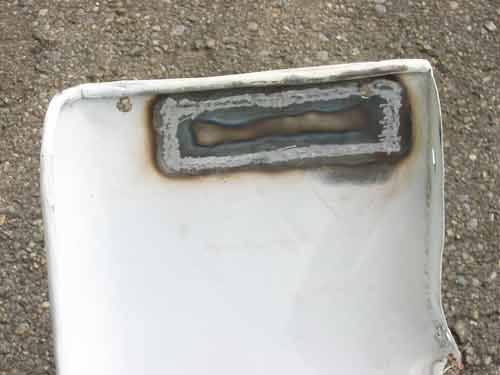 I you are not very familiar with your welding equipment and you burn holes in the sheet metal from time to time, put some copper at the back side of the weld, this helps.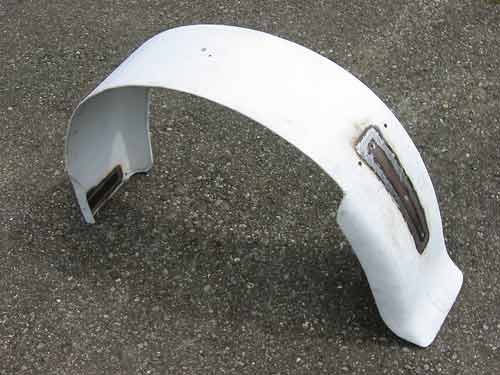 Before I am able to paint the welded sections, I have to grind off all the burned paint.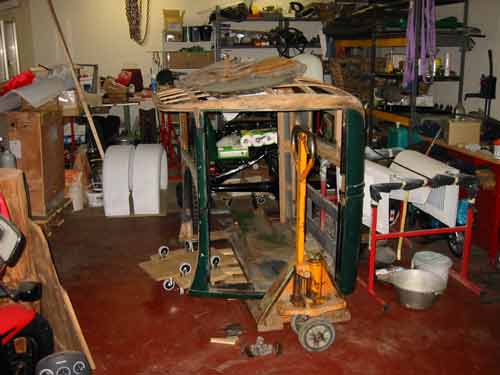 Actually I had not enough room for all my painted fenders.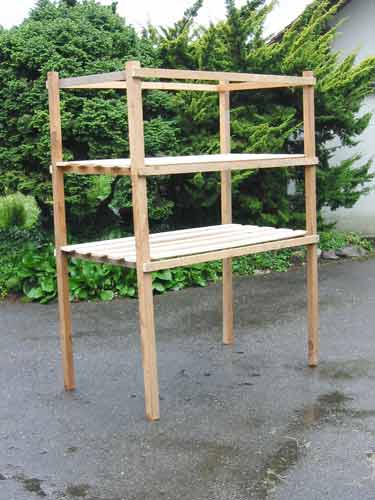 Therefore I made this wooden rack, a big one!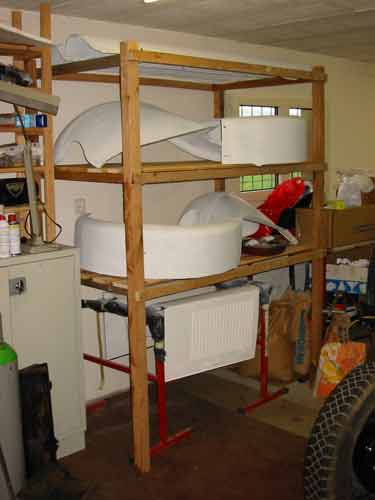 Now I'm able to put all my fenders and the hood onto this rack, the parts are protected from damage and I got more space for other things.
---
      Copyright ©  2001-2019 Markus Maurer - all rights reserved  
 |  Last modified: 23.12.2018  | 
Print Page