Ford Model A Pickup Restoration September 2007
In September first I had to finish my car lifter and then I continued the jobs on my Model A Ford.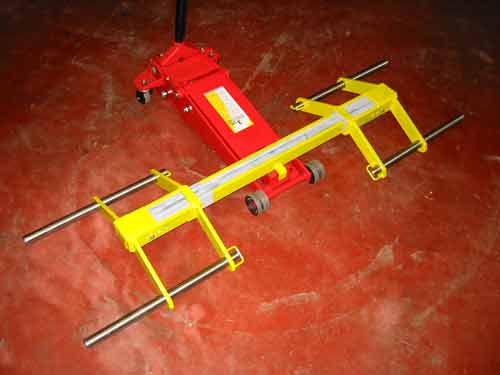 This is my self made car lifter. The weight is approximately 50 kg, pure steel.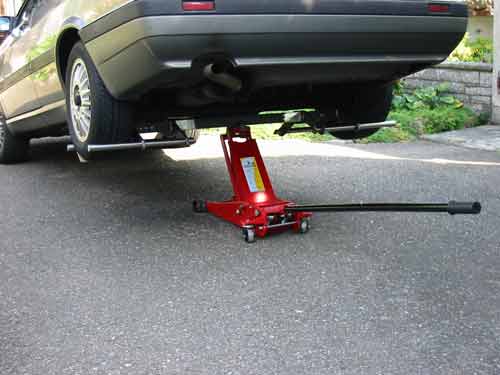 In this test, the car wheels are 40 cm from the ground and I can lift the car 7 cm more.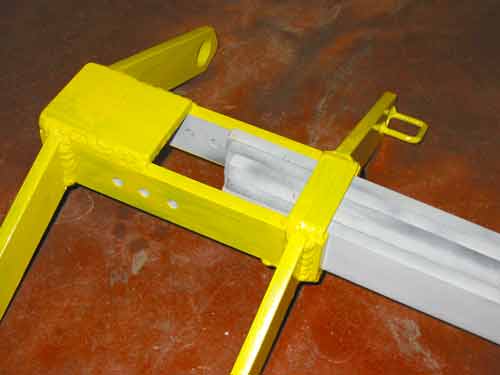 The 5 steel sections can be moved into the outer steel joint.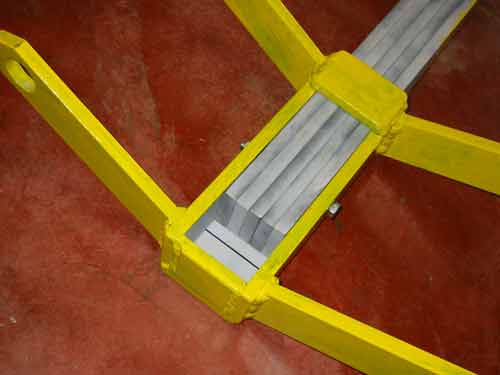 This is the configuration with the large gauge …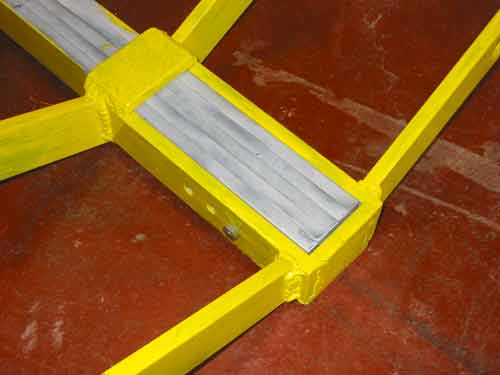 … and here with a smaller one, which means 5 cm less on each side.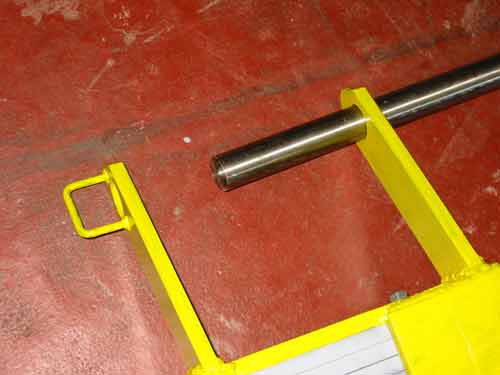 The 50 cm round steel can be easily inserted.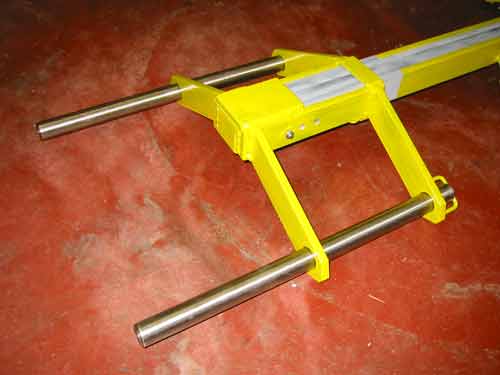 The steel sections and the outer steel joint are connected with a screw but the screw just secures the parts so they will not move against each other.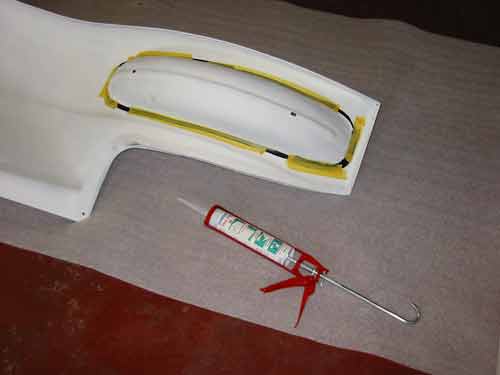 Now the work on my Model A will continue. Here I will close any open gaps on my fender well. I think this will protect the part from rust, since I preliminary protected it with POR 15.
This is the product I'm using for this task, it's from Weicon.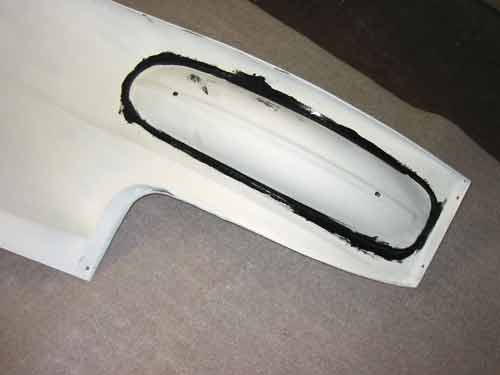 It looks not very nice, but I can paint it with any type of color.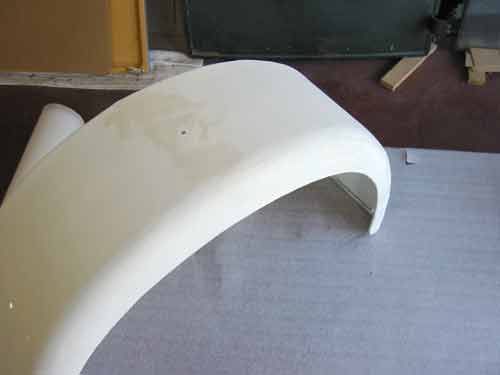 Now I can start with filler, grinding, primer … until all surfaces are smooth. Since I will have a perfect result, this can be a longer job.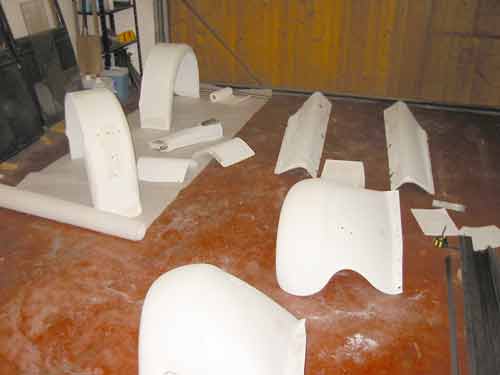 My garage is becoming too small when I'm working on all parts together.
---
      Copyright ©  2001-2019 Markus Maurer - all rights reserved  
 |  Last modified: 23.12.2018  | 
Print Page