Ford Model A Pickup Restoration December 2007
This was my last task in 2007. Since I could not find such type of support frame in this size, I have made my own one.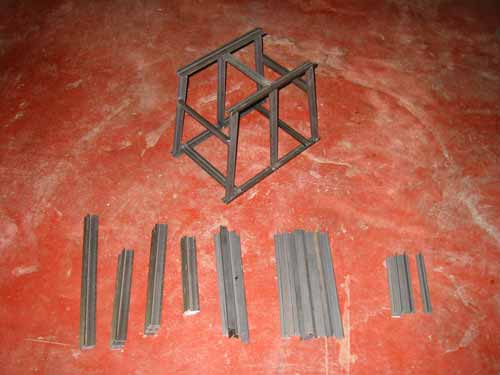 This is the prototype and the serial production can start.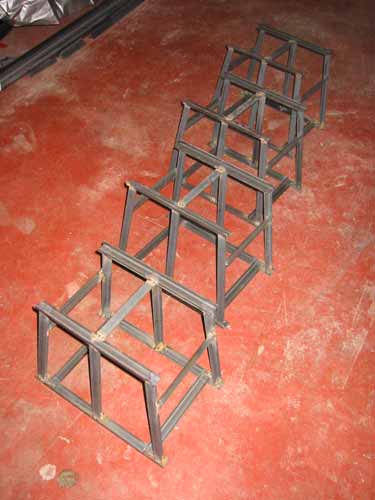 All 4 items are finished. At last, a wooden plate will be fixed at the top.

You are wondering why the restoration process has slowed down a little bit. There are many reasons but one reason is that I will have a bigger surgery next year. This will cause that some news will be not ready at the end of the month. As soon as I'm ready again, the project will continue.
---
      Copyright ©  2001-2019 Markus Maurer - all rights reserved  
 |  Last modified: 23.12.2018  | 
Print Page