Ford Model A Pickup Restoration March 2007
During the last month I have mainly organized spare parts like tires and the window glass.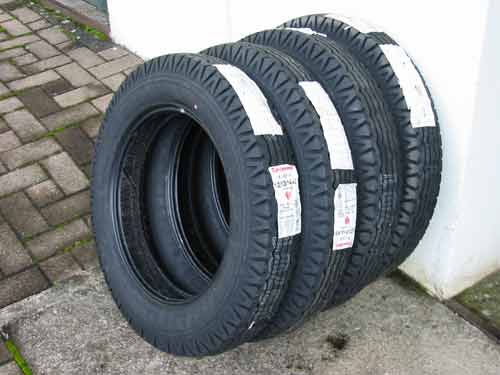 These are my new (old) tires in dimension 12/13/14x45. They are Firestone brand and I think they are looking better on my pickup than the Michelin ones.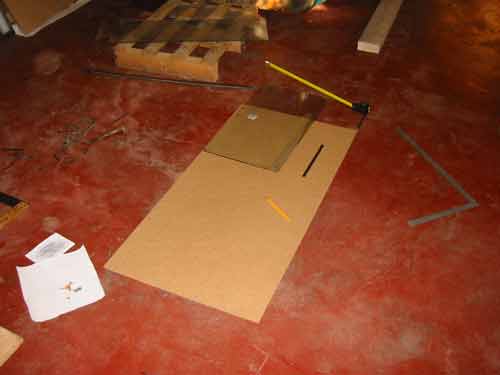 Since the original glass is no safety glass, I had to make some pattern so the glass factory is able to cut it in the right shape.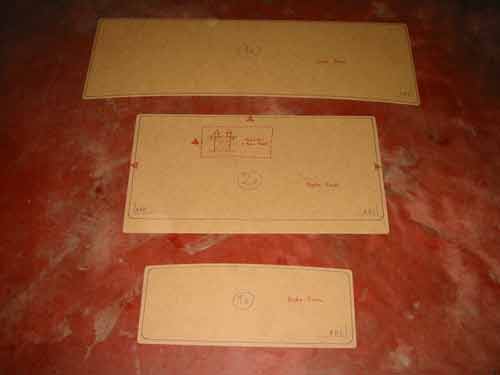 All three pattern are finished, one for the windshield and the other two for the side and the rear window.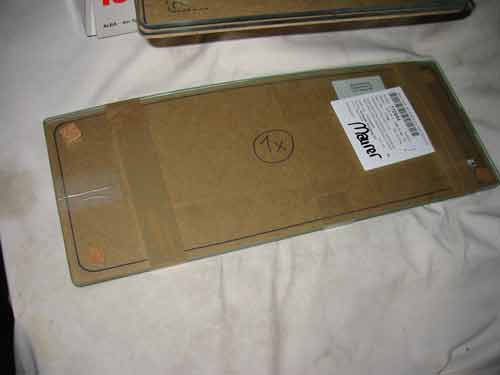 Two weeks later I got my custom made window glass.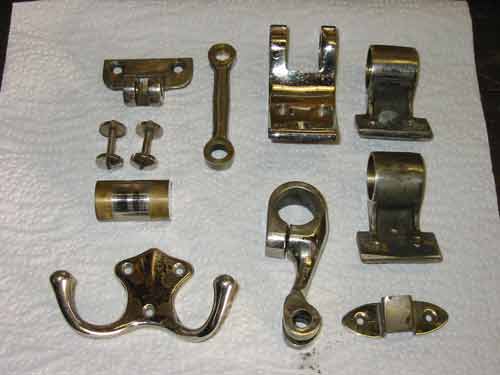 These are some mechanical parts belonging to the front window. They are all originally nickel plated.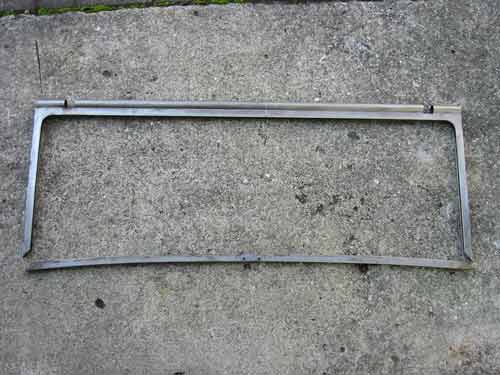 This is the frame of the windshield. I have to bring it to the galvanic shop in order to get the nickel off.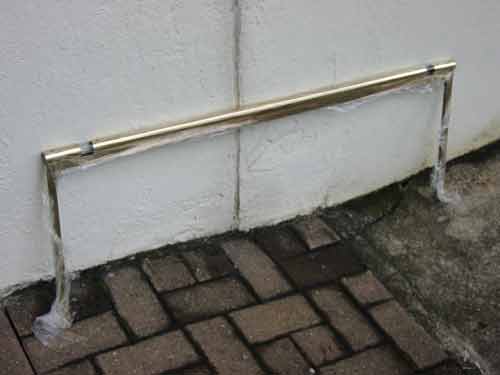 The galvanic shop has already polished the frame but I have to do a small repair first.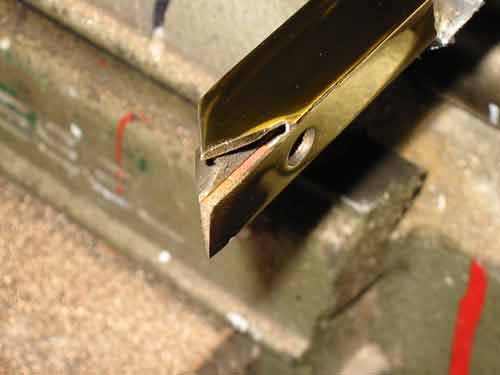 Here is a damaged corner.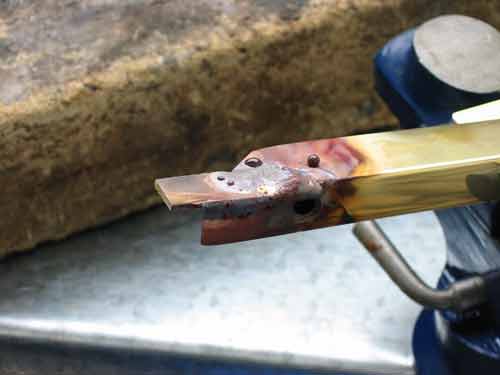 First I have to solder a piece of messing to the frame. This will close the hole.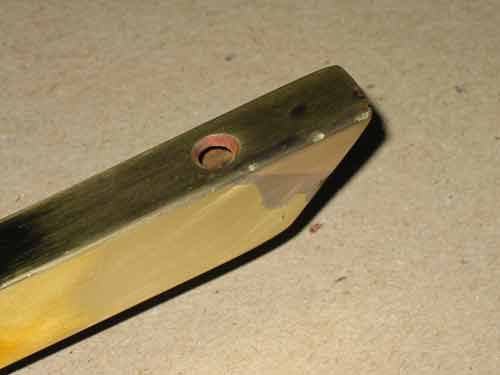 Then I use a file to remove the overlapping part of the messing. Finally I use sandpaper to get a smooth surface. The polishing task will be done in the galvanic shop later.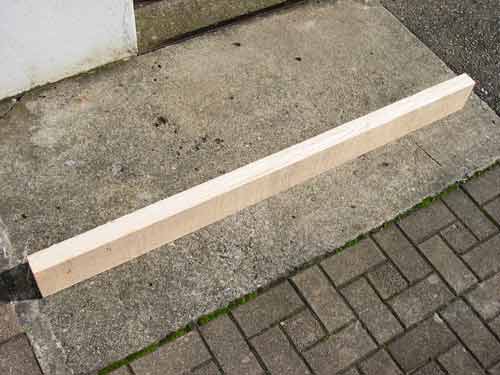 For the wooden repair work I have organized some ash wood.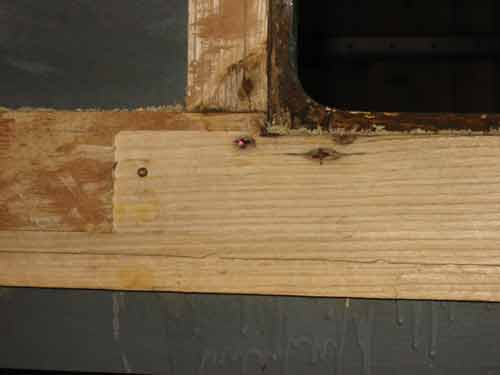 Inside the cabin I have started to mill off the rotten parts with a router.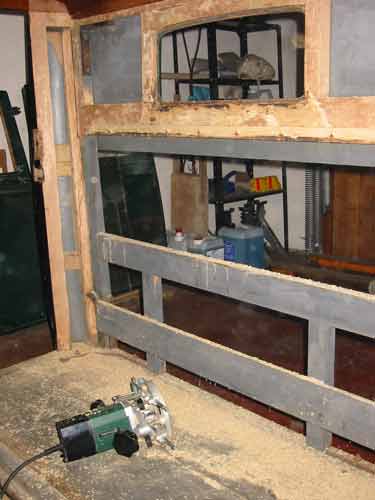 You see, I'm still facing a lot of work.
---
      Copyright ©  2001-2019 Markus Maurer - all rights reserved  
 |  Last modified: 23.12.2018  | 
Print Page