Ford Model A Pickup Restoration April 2007
We have nearly summer temperatures in April and therefore I wanted to continue my work on my front fender.
It is already welded but I had to bulge some minor dents.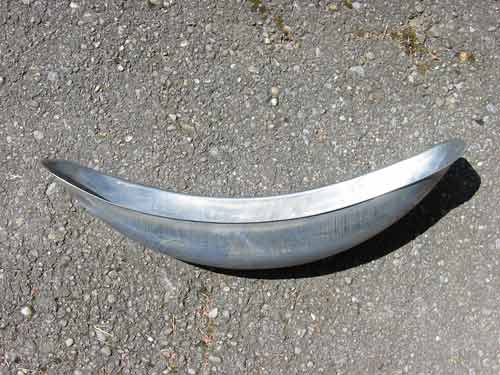 The fender well was available as a spare part.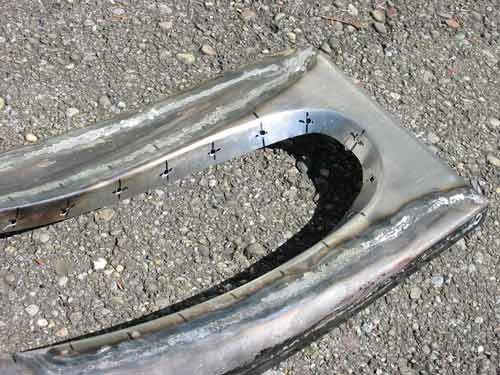 First I have made some holes into the fender. Later I will weld through these holes and fix the fender well to the fender.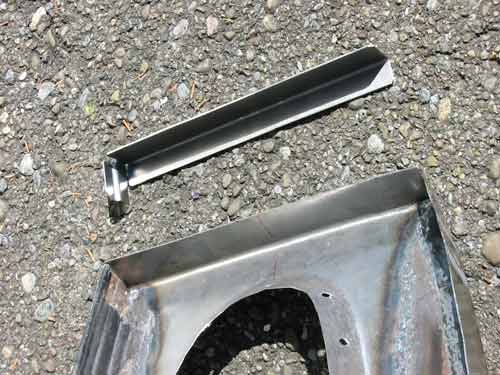 This elbow fitting inside the fender is newly made from 1,3 mm sheet metal.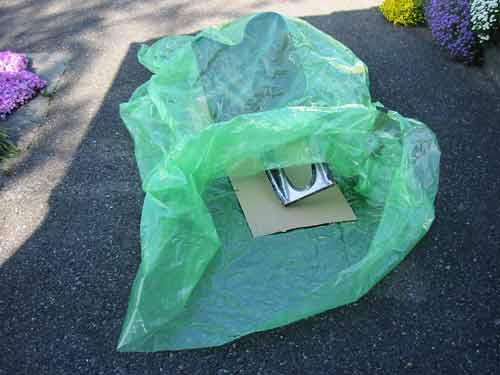 I wanted to remove the rusty section on the fender and here I show you how this can be done very easily without any sandblasting cabinet. What you need is a thermoplastic foil, mine has a size of 3x4 m, fold it and close two sides with adhesive tape. What you get is a big plastic bag, big enough for a fender. It's best to use some piece of carton in order to protect the plastic.
Just close the bag with some clamps. On the left hand side you see my right glove and on the right the connection to the air pressure.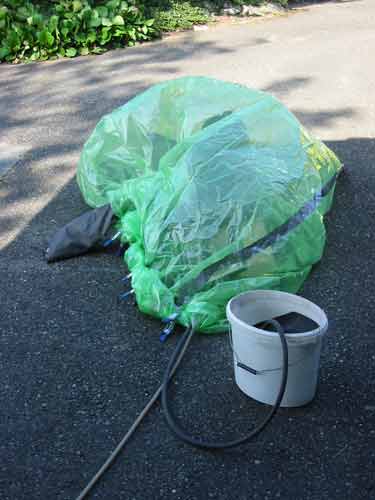 Because of the higher air pressure inside the bag, it blows it a little bit and makes it easy for looking trough.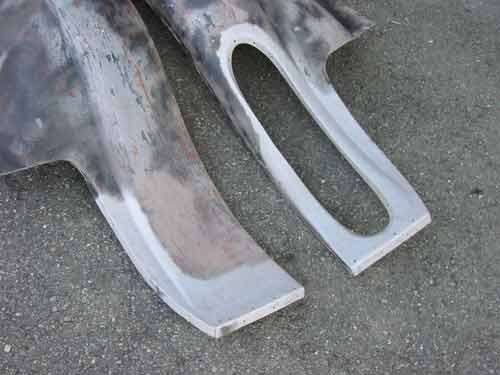 The fenders are ready for the welding job.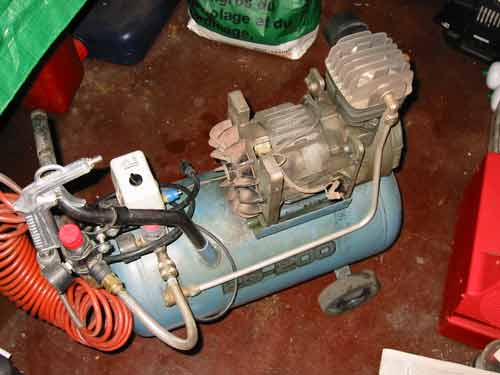 In the meantime my little air compressor which I do normally not use for this kind of jobs like sandblasting became a little bit hot, the motor stopped and did not start again. Either after the motor has cooled down, no chance to get it run again.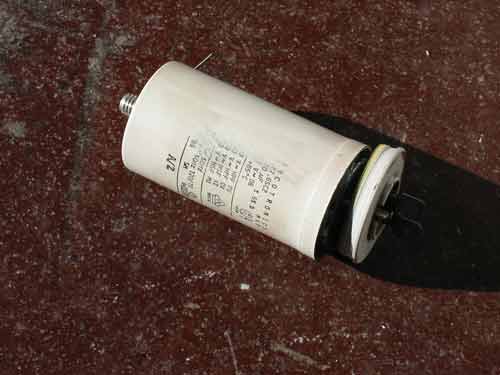 And this was the reason, the capacitor became so hot that it melted and destroyed it. After I have changed the defective part, the compressor will run again and I will take care in the future that it can cool down from time to time.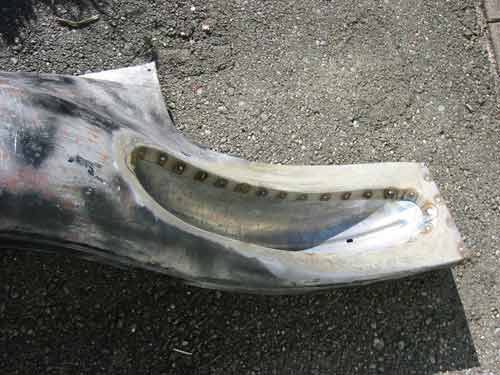 Now I have fixed the fender well with some weld spots.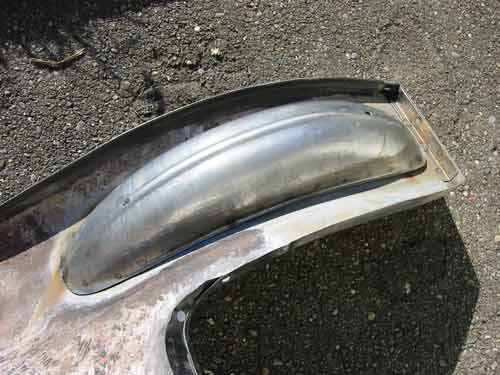 Here is a view from underneath.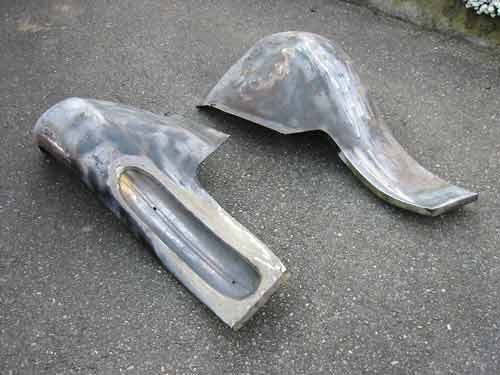 The weld spots are already grinded and both fenders are ready now for sandblasting and the epoxy primer.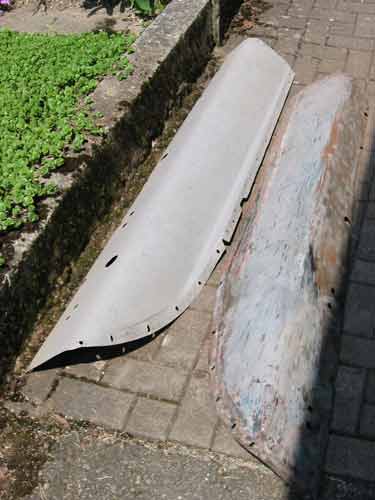 Since I want to get done all the dirty jobs like sandblasting, I started sandblasting with these parts. During May I will do the remaining jobs.
---
      Copyright ©  2001-2019 Markus Maurer - all rights reserved  
 |  Last modified: 23.12.2018  | 
Print Page