Ford Model A Pickup Restoration November 2007
I'm still spending my time with grinding but as you know, the result must be perfect.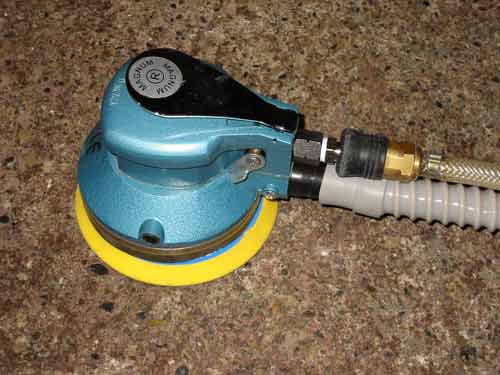 First the good news, my air grinder has arrived and I was able to do a first test.
The last time when I used my air grinder, the dust was everywhere all over my garage and it took me a lot of time to clean everything. Therefore I bought all the items on the picture to build a big tent. In order to build it you need transparent films, a rope, adhesive tape and 4 hooks.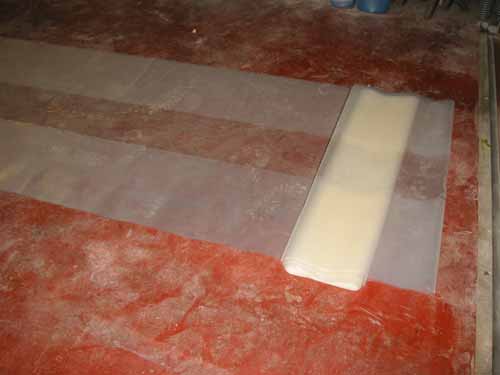 First cut the film to the right length to build a tent which has a size of 3 x 4 m and a height of 2 m.
Now you will need some time to put all the edges together with an adhesive tape. Attach a rope to the upper corner round the tent. When you have finished this task, mount 4 hooks to the wall and connect all 4 ropes at the corners to them. Tighten the ropes and the tent stands for the first time.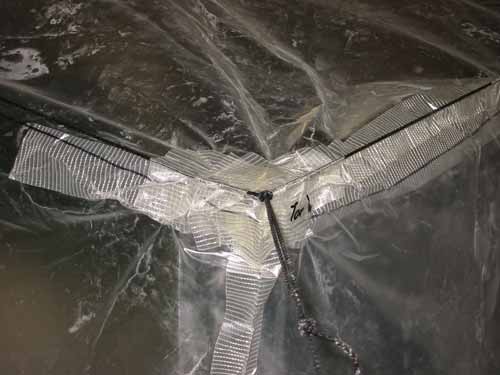 This is one of the 4 upper corners.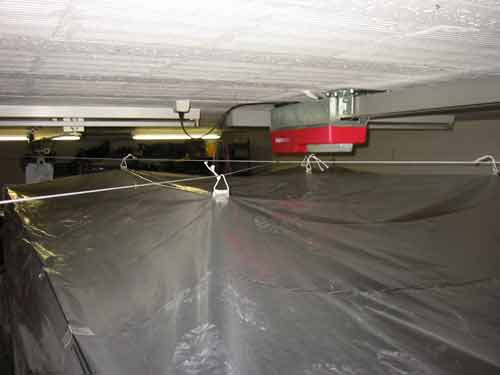 Finally I have mounted 2 additional ropes where I fixed the roof of the tent.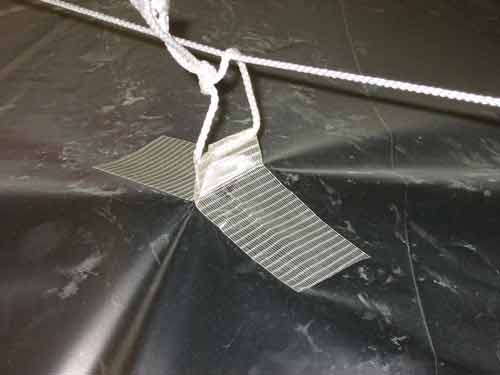 This is how the connection looks like.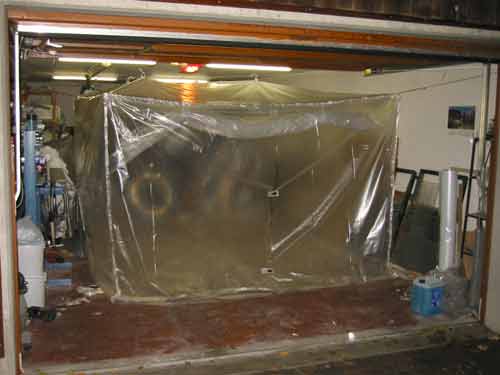 The tent is finished and big enough to work inside.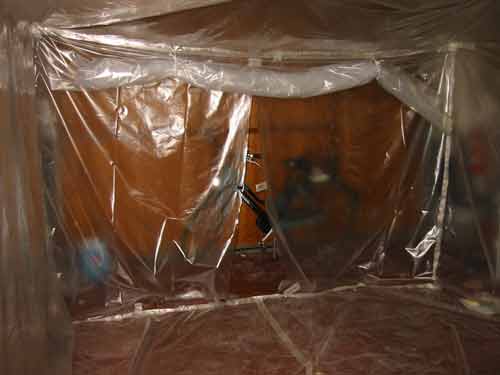 This is a view from inside.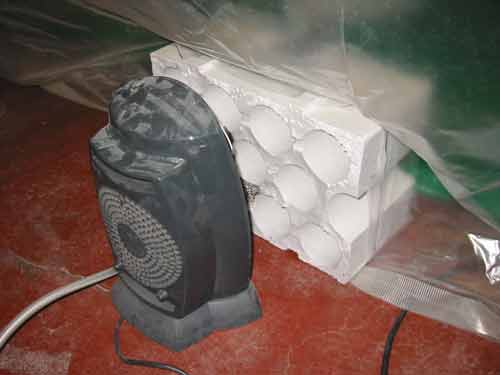 This is my heating from outside the tent. This way I am able to get a temperature of 20 degree Celsius inside the tent when the garage has only 9 degrees.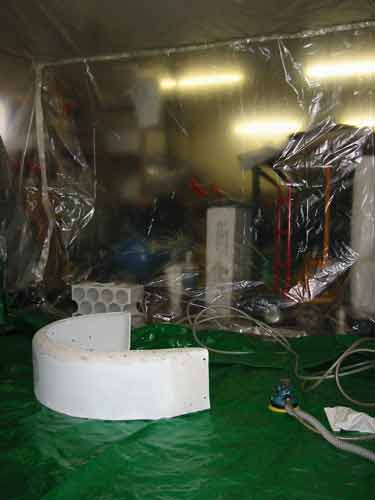 A last view before I started with my work.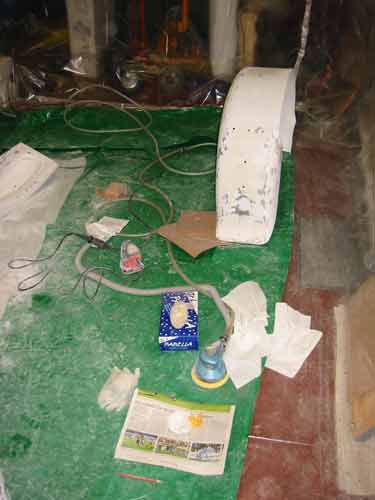 It isn't a clean job, but now all the dust remains inside the tent.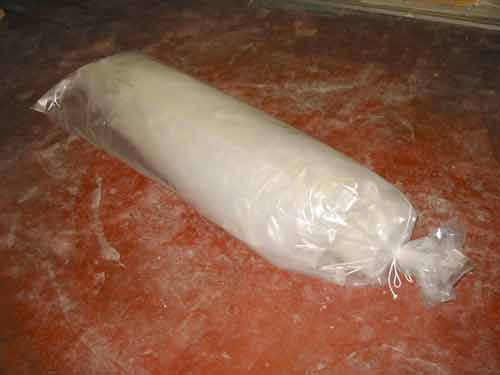 At the end of the day, the tent can be cleaned inside, folded and put into a small bag.
---
      Copyright ©  2001-2019 Markus Maurer - all rights reserved  
 |  Last modified: 23.12.2018  | 
Print Page