Ford Model A Pickup Restoration July 2006
The last month I have sandblasted bigger parts and I could also seal my gas tank.
First I wanted to seal the tank. It was in a good shape but since the gas today is more aggressive than 70 years ago I wanted to protect it now.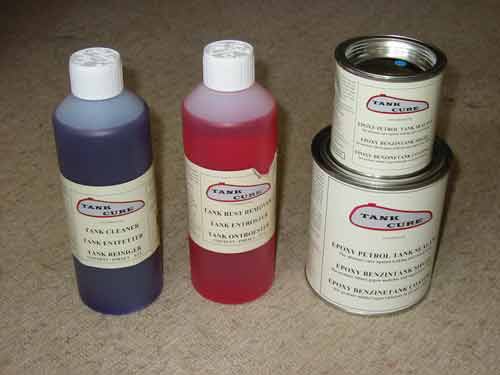 I have used a product called 'Tank Cure'. It is a product made on Epoxy basis (2 Component). I hope my decision was right but we will see in 10 years whether the product is still good or not.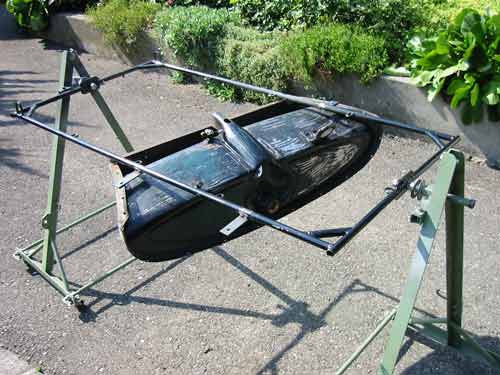 In order to rotate my tank by 360 degrees, I have used this frame. This way I was able to do all the jobs very easy.

Details about my tank sealing process can be found on my Tips & Tricks page under Gas tank sealing .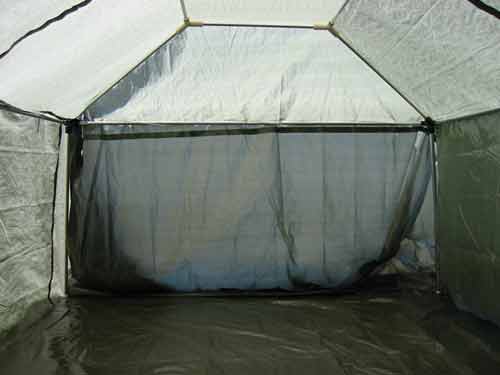 After the sealing process I had to find a place where I could sandblast the bigger parts which are too big for my sandblasting cabinet. I found an old party tent which is normally located in the garden. I lowered the frame to a reduced high and wrapped it with a plastic foil. The foil has a size of 8 x 6 m.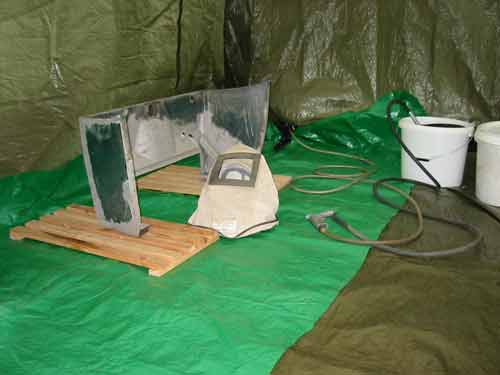 Now I had enough room for the bigger parts.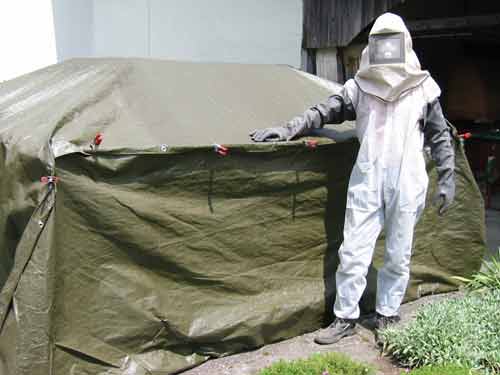 The base is 2,7 x 3,3 m an I can tell you that it is very very hot inside when the sun is shining and the temperature outside is approximately 35 degree Celsius. What you need is good protection especially the dust mask must be a very good one. First I was not sure whether the light inside would be enough but as you can see on the pictures you don't need an additional light inside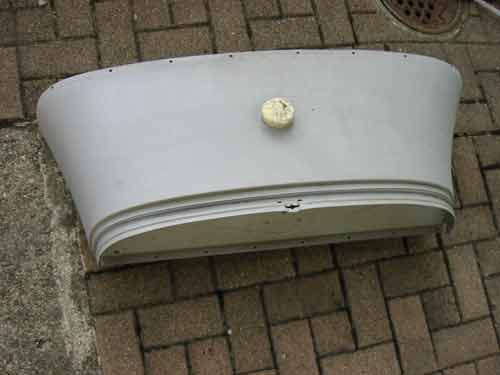 The tank is sandblasted and in perfect shape, no rust and no dents.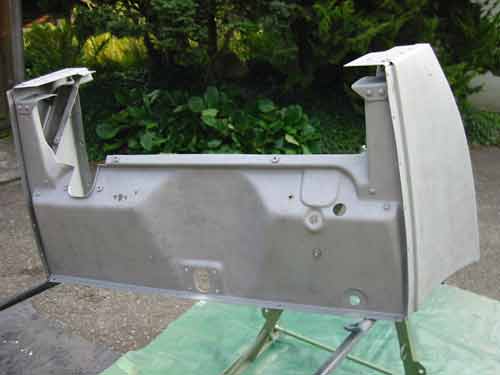 This part is mainly in a good condition.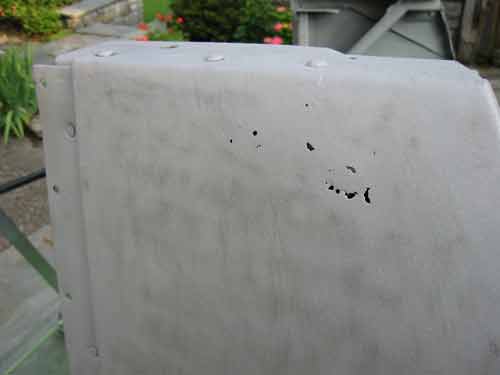 Except on one side are some rust holes. I'll have to repair it with a new sheet metal later.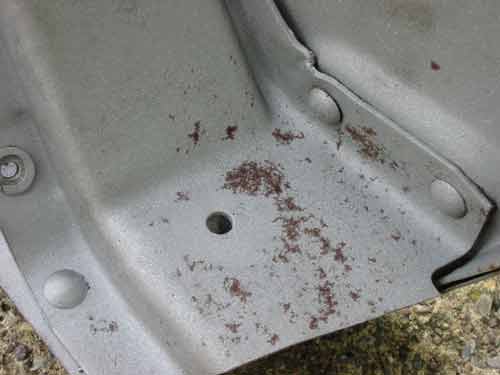 This happens when you don't protect the sandblasted part immediately with a primer.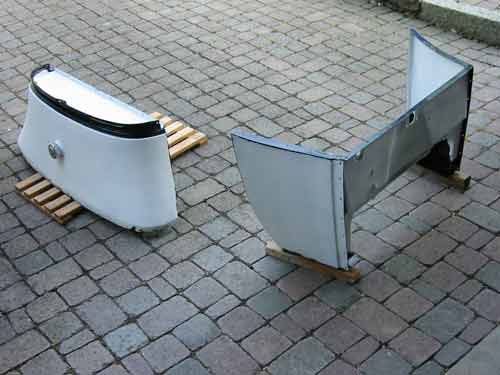 Some critical rust locations are treated with POR 15. These are mainly locations where it was not possible to sandblast.

Details about my use of POR 15 can be found on my Tips & Tricks site, see Rust Protection
---
      Copyright ©  2001-2019 Markus Maurer - all rights reserved  
 |  Last modified: 23.12.2018  | 
Print Page