Ford Model A Pickup Restoration January 2006
This is my new built table for grinding and welding activities.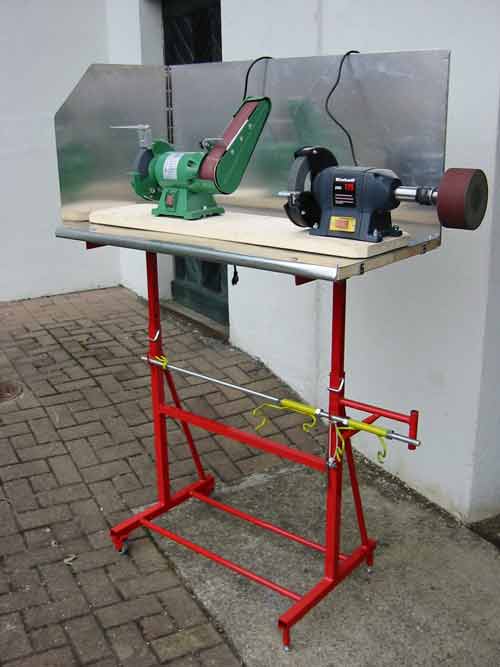 This is the way I'm using it for grinding and polishing work.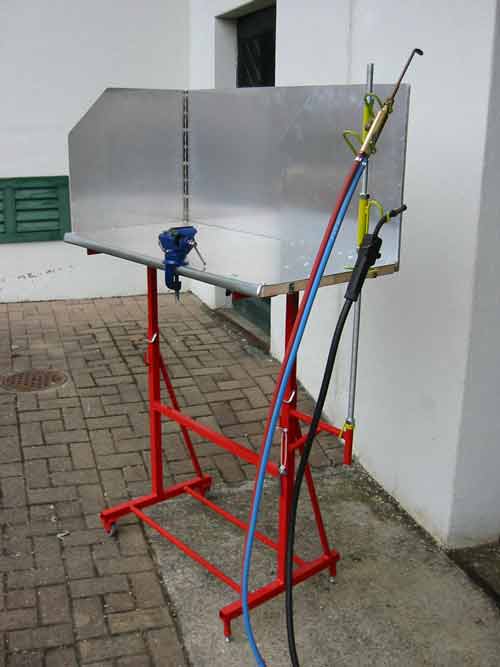 Without the grinding machines installed it is used for welding. The different torches can be hung up on the right side of the table.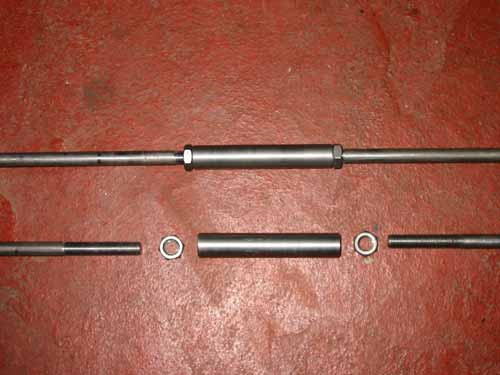 Since the wheelbase is 30 cm larger than original I've made these tubes to enlarge the rear brake rods.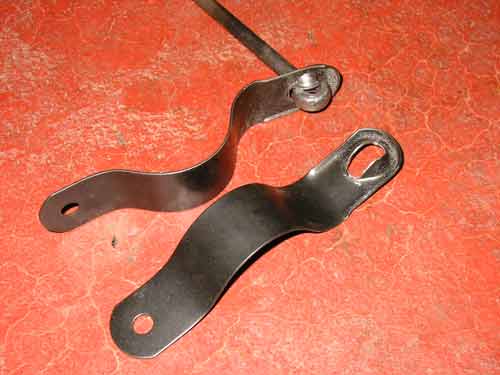 The brake rod anti rattlers did not fit. Therefore I had to enlarge the hole to get the head of the brake rod through. They will be sandblasted and powder coated later.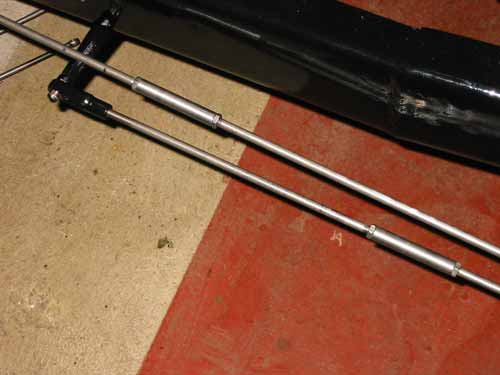 This is how they look like at the car.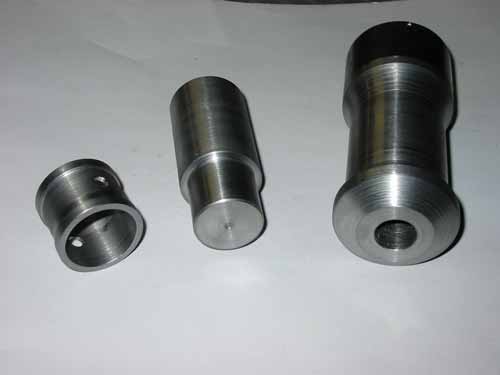 These parts I've newly made with my lathe. On the left hand side you see the distance tube which is used between the 2 needle bearing in the steering column. The middle part is for pressing the 2 needle bearings in place and on the right hand side you see a tool for bumping out the wheel covers.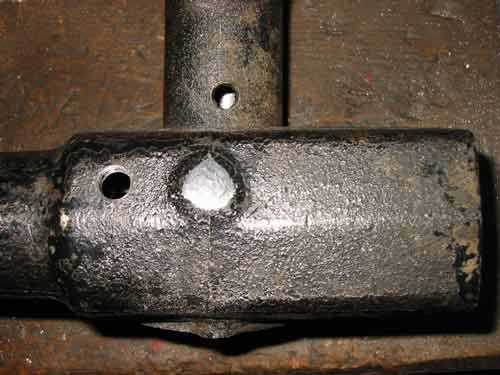 One of the modifications on my steering column is that I moved the hole for lubrication fitting by one inch upwards. Through this modification the upper bearing will become a better lubrication.
---
      Copyright ©  2001-2019 Markus Maurer - all rights reserved  
 |  Last modified: 23.12.2018  | 
Print Page