Ford Model A Pickup Restoration March 2006
In March was the biggest swap meet in Switzerland which is held in Fribourg. I have found some tools and also spare parts.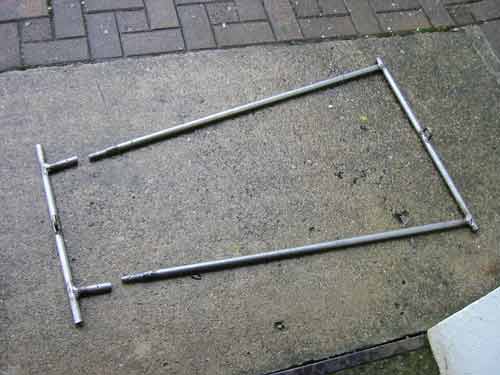 This tubing frame can be divided in 2 parts and holds my hood during sandblasting and painting.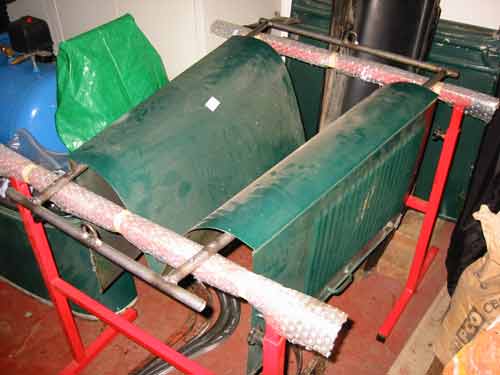 Later I can easily mount my hood with the help of this frame.
All these parts are prepared for sandblasting.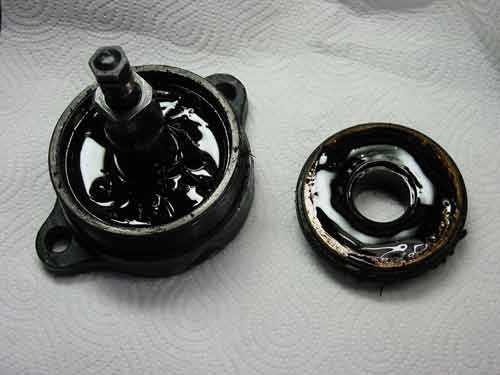 Lately I wrote something about the bad quality of my shock absorbers and now I wanted to repair them. The 2 examples I had not opened yet couldn't shock me anymore. As you recognize, some parts are swimming in the fluid where just the shock absorber fluid should be!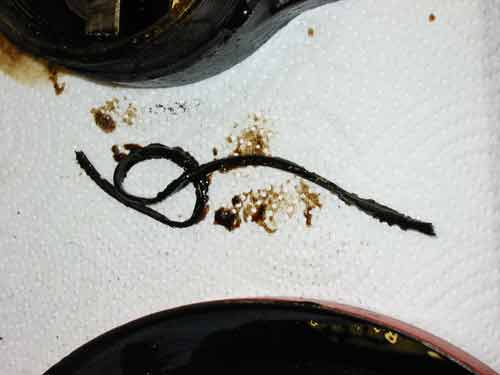 Such silicon worms were found inside the chambers.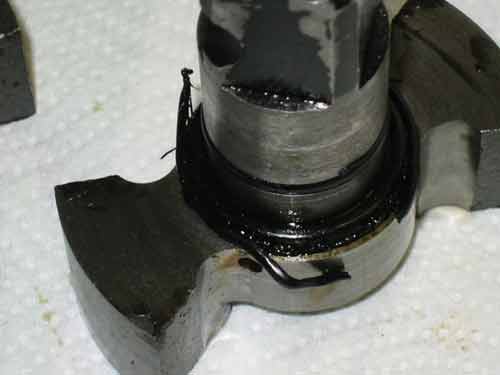 One third of the O-rings were destroyed, just be aware that these are all new built shock absorbers.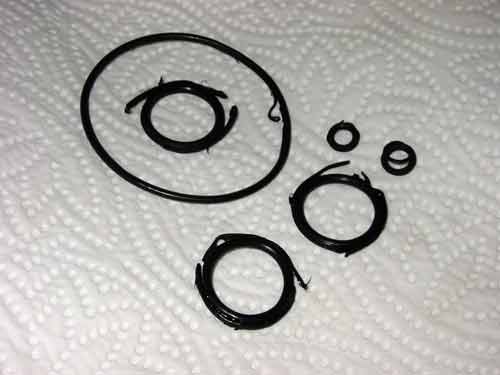 Here are some other examples who show how bad the quality is.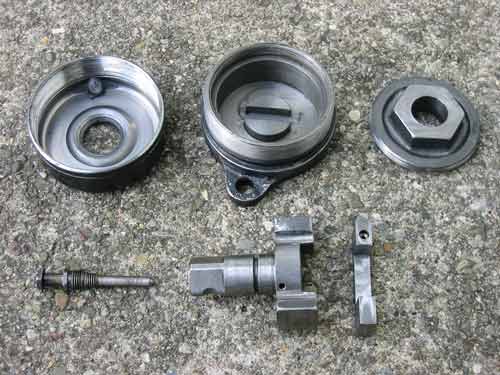 I have cleaned all parts and grinded some surfaces that everything fits perfectly now.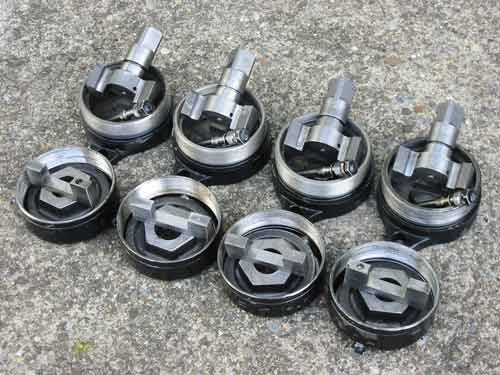 I will make a modification with the O-rings, otherwise they will be destroyed very soon again.
---
      Copyright ©  2001-2019 Markus Maurer - all rights reserved  
 |  Last modified: 23.12.2018  | 
Print Page